This Unexpected Item Has The Best Reviews At Bed Bath & Beyond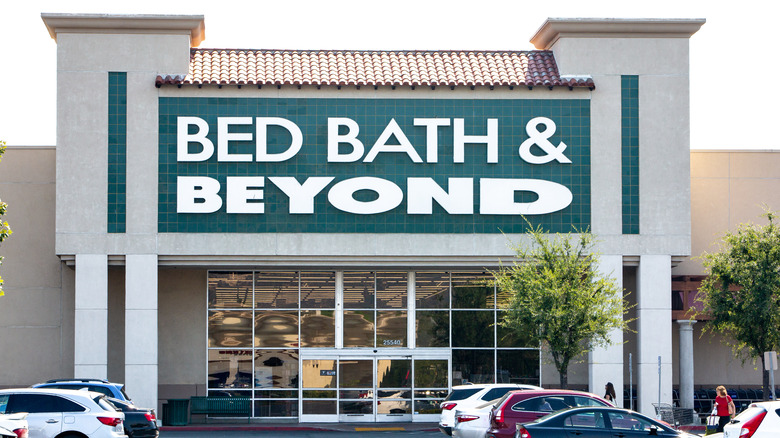 Juan Llauro/Shutterstock
If you love to walk through Bed Bath & Beyond, you know how many incredible discoveries are to be found! From dinnerware to vases and cupboard handles, the mega-retailer provides never-ending choices that let you customize your home exactly as you'd like. With so many different options, there's also a good chance that you'll choose a relatively unique piece, keeping your home from looking exactly like the Joneses, per Home Stratosphere.
Although we were surprised by Bed Bath & Beyond's top-reviewed product, it makes sense considering the store's emphasis on personalization. When we clicked on "Bestsellers" and then sorted by top reviews, the Picture Perfect Fleece 5-Photo Blanket was rated first! The Picture Perfect Blanket allows customers to upload five photos and order a custom blanket. Even if you and your neighbor order the same product, your blankets will still look different, so there's no risk of everyone having the same item!
Picture Perfect Fleece 5-Photo Blanket reviews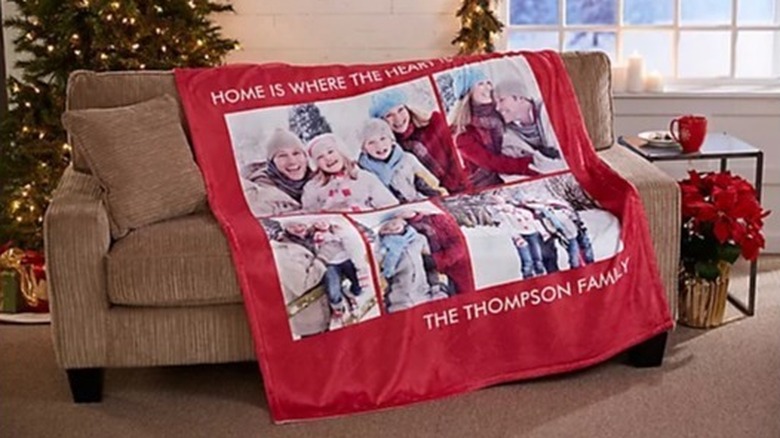 The Bed Bath & Beyond's Picture Perfect Fleece 5-Photo Blanket comes in 2 sizes: 50x60 inches and 60x80 inches. Both sizes have a 4.9-star rating out of 5.0, with the smaller blanket obtaining 1,784 reviews and the larger variety gathering 190. Remarkably, only 26 reviews total rated the blankets as 1.0 or 2.0 stars.
One of the most common reviews is that the blankets are very soft, and many of the consumers also mentioned that they were surprised by how crisp the images looked. Additionally, the blankets were praised as a great gift that could be personalized depending on the circumstances; for example, several blankets were gifted to people who had recently experienced a loss.
Of course, no product can make everyone happy. Although there were relatively few negative reviews, most seemed to say the same thing: The blanket was thinner than expected. A couple of people also noted that the blanket was creased upon arrival.