The Free Service At West Elm That Will Change The Way You Decorate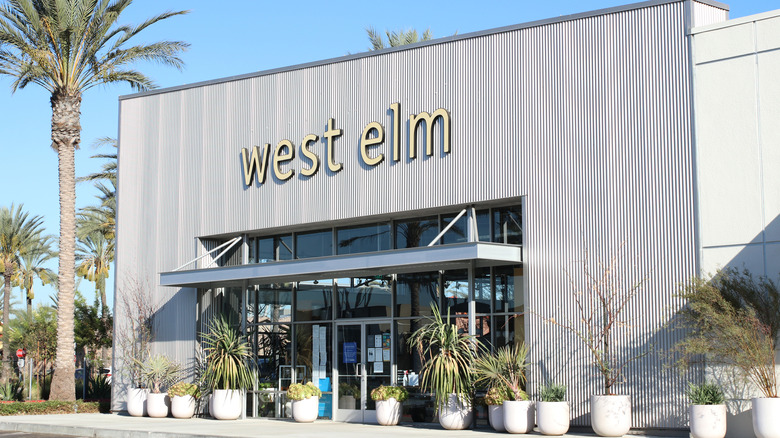 Eric Glenn/Shutterstock
Have you ever walked into a West Elm store and wished your home could be designed like their showrooms? West Elm's free one-on-one home design service will take your wishes and make them a reality. They offer at-home, in-store, and virtual appointments for customers to meet with a designer and makeover their space. This free service is available in almost all West Elm stores, but there are eight expert designers across the US with portfolios available to review on West Elm's site.
West Elm also offers free design services for you to design your home virtually. They have a design chat where you can quickly chat with a designer about any questions you may have or suggestions they can give. There is also a room planner where you can plan the layout of your home online with true-to-life sizes and colors. For this service, you'll need the dimensions of your room and where any doors and windows are before furnishing the room. With the room planner, you can plan your entire room, from the furniture to wall art and even bedding.
Home design services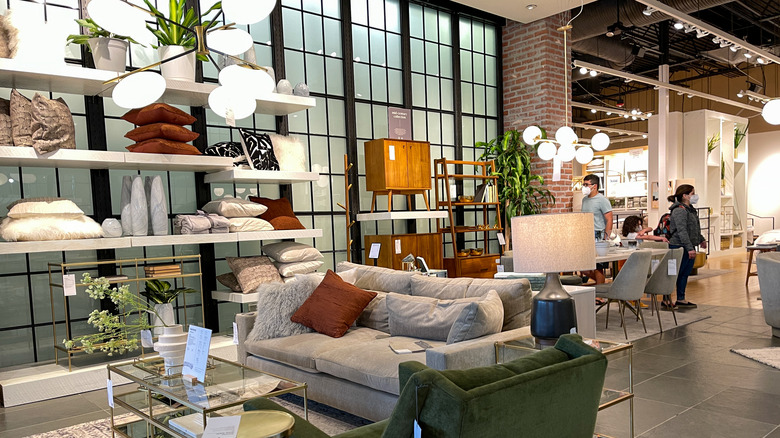 Joni Hanebutt/Shutterstock
To use the free home design services, you'll need to choose if it will be in-home, in-store, or virtual. The best option would be for an in-home appointment so the designer can see the entire space, but as long as you bring pictures and measurements, the other appointment options are great as well. In your appointment, you and the designer will discuss what your vision is for your home and how to execute it. That may involve planning the layout of your room and reviewing West Elm's collection for any inspiration or to choose which pieces you'll incorporate in the final design.
After the appointment, the designer will give you mood boards with customized swatches, product recommendations, your room plans, and the estimated costs for any new pieces. The fact that these services are free is incredible. An interior designer can cost between $2,000 to $5,000, according to Decorilla. By using West Elm's free design service and room planner, you'll be able to save your money to use on the furnishings and not all on planning the design.