Hilary Farr's Best Tips For Home Upgrades On A Budget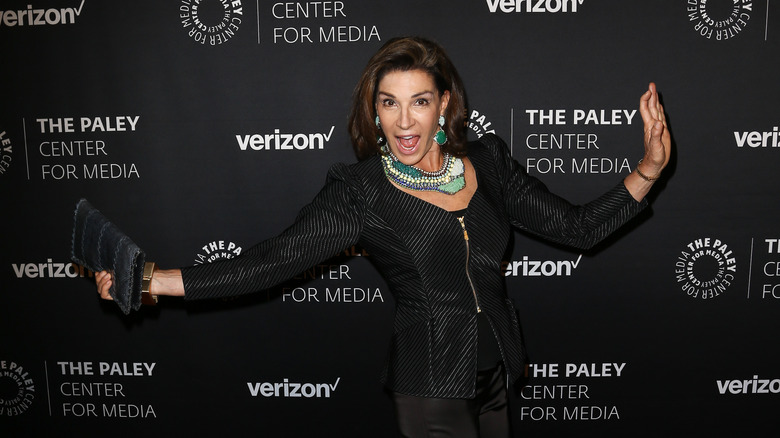 Debby Wong/Shutterstock
Are you getting tired of your home? You aren't alone. With more jobs offering work-from-home options (via Forbes), it's easier than ever to spend lots of time in your home — and become sick of any outdated decor. On the other hand, the cost of living keeps increasing, according to The Guardian, so it's harder than ever to justify big purchases — including major renovations. Fortunately, it's easier than you might think to upgrade your home on a budget.
Want to get the best bang for your buck? It's probably a good idea to learn from the experts. Luckily, Hilary Farr, the host of HGTV's "Tough Love with Hilary Farr" and co-host of "Love It or List It" (via HGTV), has a few thrifty tricks up her sleeve to improve a home without breaking the bank. If you're looking for a few tips, you can't go wrong with watching any episode of her shows. However, the "Tough Love with Hilary Farr" Season 1 episode "Hilary's the GOAT" is a particularly insightful guide to home improvement, explains Realtor.com.
How does Hilary Farr transform homes without breaking the bank?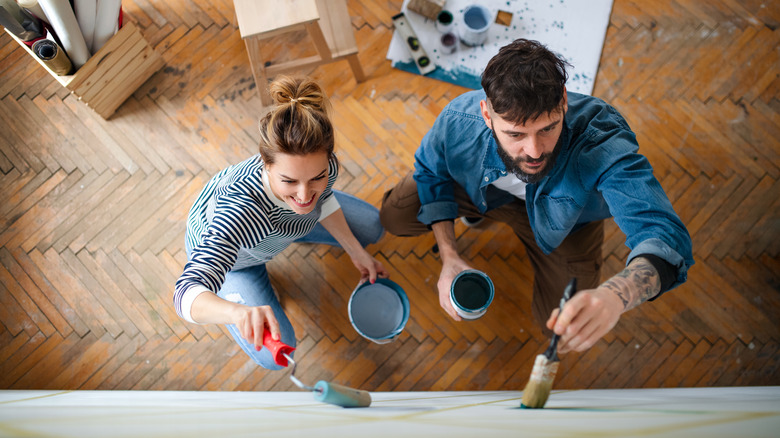 Halfpoint/Shutterstock
In "Hilary's the GOAT," one of the biggest impacts came from a small, cheap upgrade: painting a room. Farr painted a bedroom a lighter shade of blue, bringing a much calmer and more inviting feel because blue encourages feelings of calm (via Realtor.com). If you're looking to evoke a particular feeling in a room (for example, happiness in the living room or energy in a games room), you might want to follow Farr's cue and look to color theory for guidance.
Another game-changing tip came up as Farr dealt with the house's couches. Although the furniture was outdated, it had sentimental value, so the homeowners wanted to hold on to certain pieces. Fortunately, Farr had a great idea: reupholstering old pieces to update them! This can be a great trick, and as long as your furniture is in decent condition, reupholstering can be cheaper than buying a replacement, per Angi.
Finally, Farr pays a lot of attention to small, inexpensive improvements that can make a space look significantly nicer. For example, she put a new glaze over yellowed bathroom tiles, resulting in a budget-friendly yet expensive-looking clean, bright wall. Wondering what other cheap fixes can overhaul a space? Why not put a bit of plaster over cosmetic drywall cracks, seal up unused nail hooks, or replace tattered window screens? None of these repairs will break the bank, but they'll definitely leave your home looking much nicer.