The Lowe's Service That Can Help You Find The Perfect Paint Color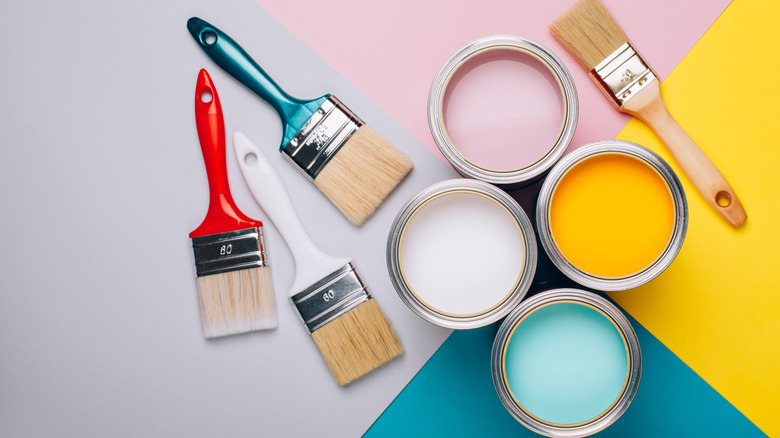 Efetova Anna/Shutterstock
Painting a room can be unexpectedly stressful. With so many different choices — tints, hues, finishes, and what feels like a dozen other categories — plus a never-ending wall of paint tone cards that all seem identical, it can feel next to impossible to finally settle on a single option. Why are there so many off-whites, anyways? If you're trying to match your paint to existing elements in your home, buckle up. You can only hold up so many swatches to your curtains before feeling like quitting.
Fortunately, Lowe's paint matching service can cut out the headaches. If you simply provide the retailer with a small sample of your intended color, they'll find its exact recipe and can mix it up right away (via Lowe's). You won't even have to look at the paint swatch cards! You can also make slight adjustments to the color if you'd like, providing you with maximum flexibility but preventing the paralyzing nature of too many options.
How does Lowe's paint matching service work?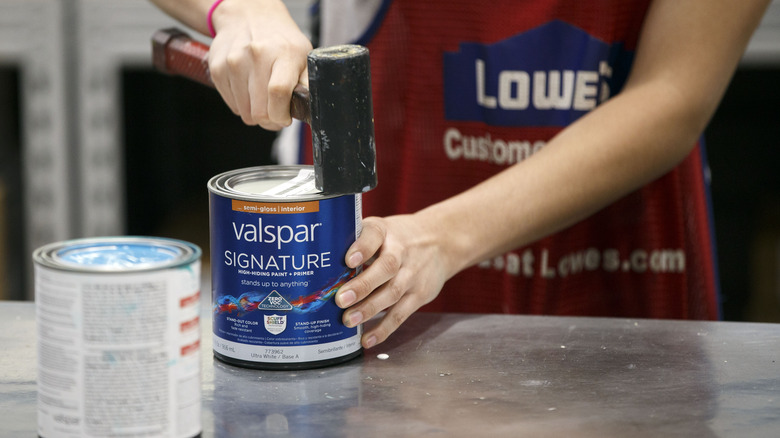 Bloomberg/Getty Images
According to Lowe's, they can match the color of flooring, carpet, or fabric if customers bring in a sample. This can be extremely helpful if you're creating a cohesive color scheme (or need to touch up some scratches). With that being said, we don't blame you if you'd prefer to avoid a perfect match between your walls and floors — you might end up with too much of a good thing. Fortunately, Lowe's will still help you find a color match that pairs nicely with your original shade.
If you're looking to slightly alter your sample's color, you're in luck! Lowe's has several options to adjust paint brightness; the new color can be 10%, 15%, 25%, or 50% lighter or darker than your sample (via Bob Cut). This option is a great way to keep colors consistent without having any given hue overwhelm your space.