The Biggest Secrets West Elm Employees Won't Tell You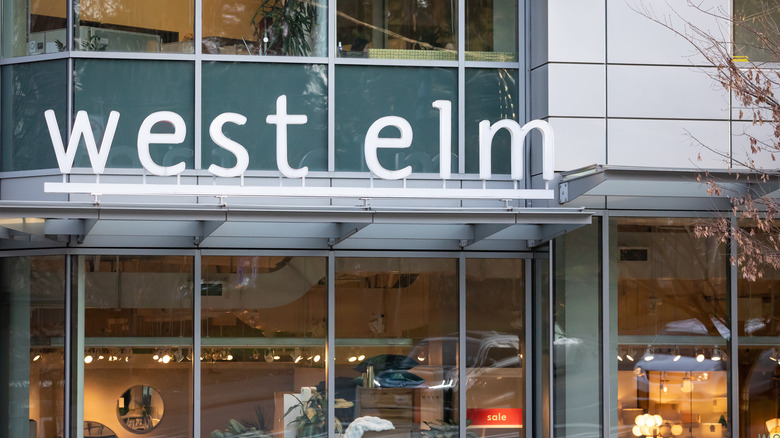 VDB Photos/Shutterstock
West Elm is a home furniture store known for its signature mid-century modern style. Every season, the chain puts out a new collection of furnishings available in-store and online. While West Elm markets itself as affordable, you can take a few extra steps to make sure you get your money's worth. Since a new collection comes out every season, West Elm sells floor models at a discount four times a year, one West Elm employee explained in an interview with Reviewed. The four months to get the best deal are January, March, July, and September.
Another tip to get the best discount involves reading the price tags. West Elm has a price code on all of its products. Depending on the number the price ends with, you'll be able to know if it will be marked down any further or if it's at the final price. If the ending of a price tag is marked with .97 or .99, the price won't go down any further.
Choose in-store pick up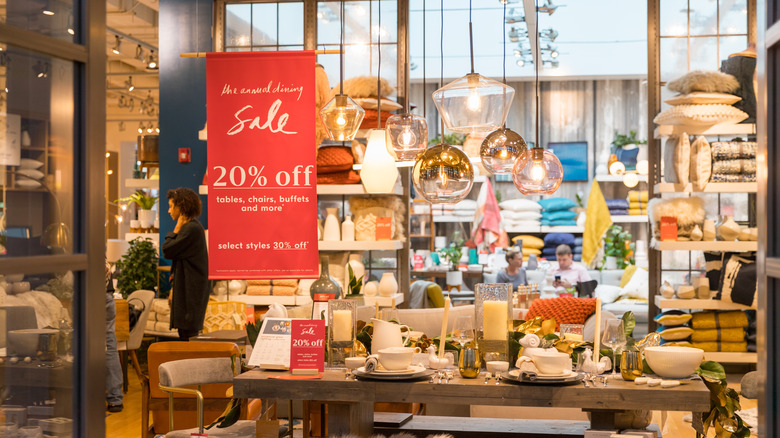 Helen89/Shutterstock
Many shoppers don't know that West Elm accepts gift cards from their sister brands. These brands are Pottery Barn, Williams Sonoma, Rejuvenation, and Mark and Graham. Using gift cards is one way to shave some of the cost off, but another way is to look in the "Furniture Flea" section of the store. This section is where all final sale items are, so you can easily find the lowest prices available for products from floor models to decor.
In-store pick-up is a trick to save hundreds on shipping. Instead of shipping items to your home, which can cost hundreds of dollars, you can place your order by choosing in-store pick-up. By doing this, you won't have to worry about additional shipping costs, according to My Domaine. Also, be aware if you're eligible for any discounts. If you are an educator or work in a school, you can receive 15% off. If you are a design professional, you can apply for the business-to-business program and receive 20% off.