Good Bones' Hosts Share How To Create A 'Faux' Outdoor Space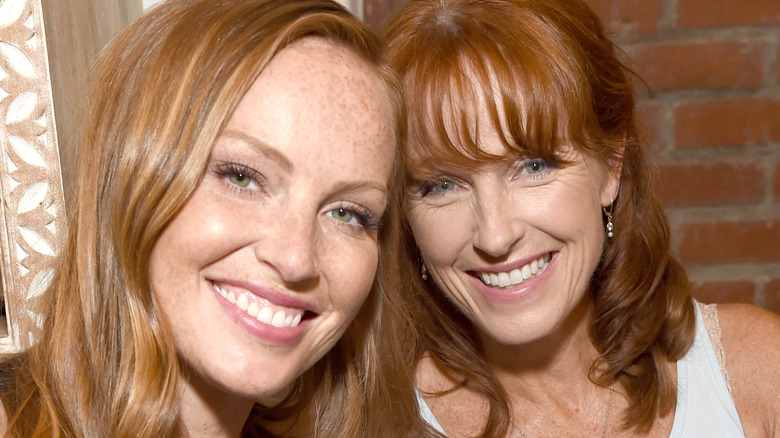 Michael Kovac/Getty Images
"Good Bones" hosts Karen E. Laine and Mina Starsiak may be the perfect mother-daughter duo. HGTV says the daughter, Starsiak, has prominent knowledge of real estate, while her mother, Laine, has a legal background as a former attorney. They have combined their skills to successfully purchase diminished homes in Indianapolis to remodel them and create beautiful neighborhood homes. As fans watch the show, they're even able to pick up great design tips.
Previously, Realtor compiled various design tips from Laine and Starsiak that have been viewed in their show — and one stood out to be the most interesting. How do you create the appearance of an outdoor space when you don't have one? Starsiak comes up with a brilliant and beautiful plan to update the exterior appearance of the home. Although they may sometimes not be on the same page over things, it seems that they're more than capable of continuously coming out on top.
Their secret is a Juliet balcony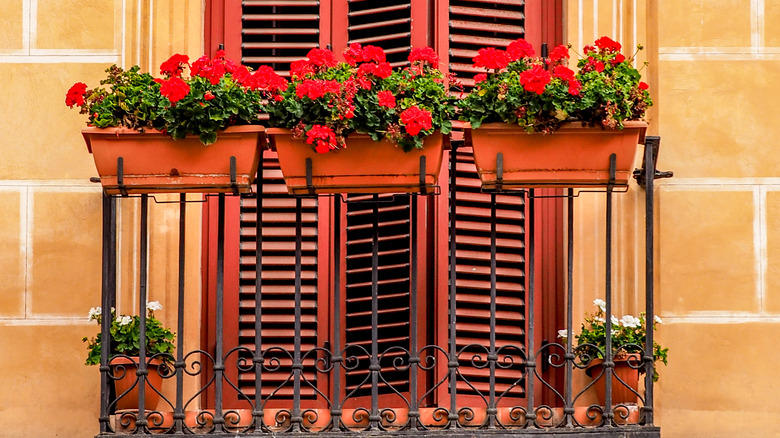 Katherine Rock/Shutterstock
Realtor says that after Laine and Starsiak purchased a home to remodel, they later realized that there wasn't a backyard. However, Starsiak comes up with an idea — a Juliet balcony with French doors right by the dining room. She came up with this idea, believing she could create the appearance of an outdoor space. However, her mother, Laine, disagreed with the idea as she believed it did not fit in their budget. They ultimately argued back and forth until eventually agreeing with Starsiak's idea.
Starsiak chose to create the Juliet balcony with a white artistic pane. The design is reminiscent of two large flowers, and Starsiak says when the French doors to the balcony are open, it allows more natural light to peer in to create the appearance of a larger room. Realtor says that this is described as a false balcony, as you cannot walk out onto it, and it is typically smaller in size.