Egypt Sherrod's Hassle-Free Tips For Updating Your Home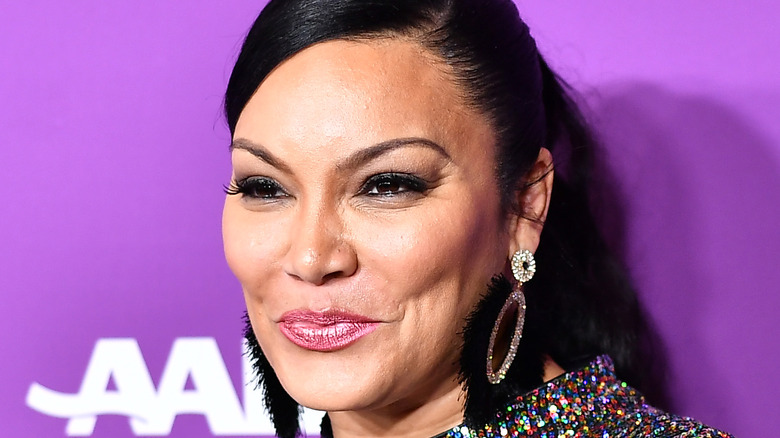 Paras Griffin/Getty Images
If you love to watch home decorating and renovation shows on HGTV, as well as seeing how spaces can be completely transformed with a bit of time and expertise, it can be tempting to want to update your home almost constantly. Perhaps you realize you just don't like the color of your kitchen cabinets after all, or maybe you envision how much more open and airy your home could feel if you knocked down a few walls. The problem is, many home updates come with a seriously steep price tag, as well as a need to either have a ton of skill yourself or be willing to pay someone to do the work for you. Not to mention, it can leave your home feeling like a construction zone for days or even weeks.
Luckily, there are a few hassle-free updates you can do, as HGTV personality Egypt Sherrod spilled to The Spruce. Sherrod, who HGTV fans may recognize from her hosting roles on "Flipping Virgins" and "Property Virgins" has a few budget-friendly ideas that require very little expertise, yet can make a big impact.
As per Georgette Marise Interiors, paint is one of the easiest ways to completely transform a space. Instead of splashing a new color over all the walls in a room, however, Sherrod suggests selecting a color that coordinates with a few smaller décor accents, such as throw pillows, and painting just the wall behind your sofa in order to pull together a living room.
A few more quick and easy updates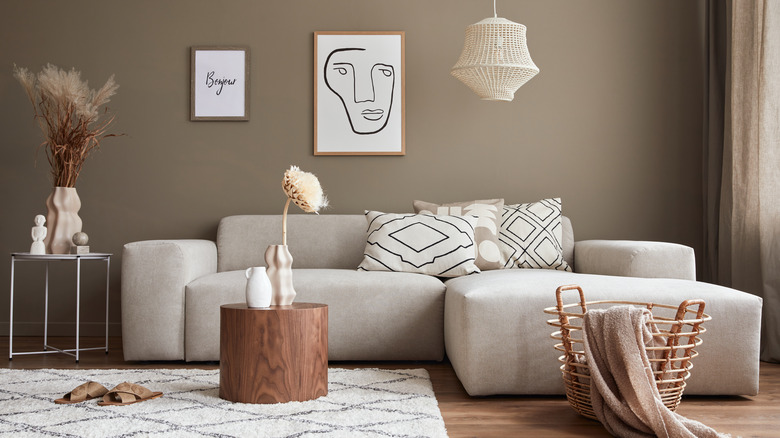 Followtheflow/Shutterstock
If that living room wall transformation has you itching to add a few more splashes of color to your home, Egypt Sherrod has you covered with some tips, via The Spruce. First, if you're purchasing any new furniture, opt for neutral tones, but try to think outside the standard gray box — Sherrod recommends oatmeal as her favorite neutral hue for furniture pieces.
And, in terms of bringing in accent colors, your best bet is to grab a paint color wheel. Then, follow Sherrod's rule of three and select three shades from the color family you like. This rule can be applied for everything from a full revamp of your space's color palette, to simply styling a cohesive and aesthetically appealing bookshelf. If you decide you need some light picture ledges to add a few décor accents throughout your home, Sherrod's favorite advice is to use command strips rather than nails or more permanent ways to attach the ledges to the walls. That way, you can easily play around with placement without worrying about damaging your walls.
As for upgrading your bedroom, Sherrod has one simple tip: more is more when it comes to your bed linens. She suggests layering three comforters in order to have a super luxurious, layered look that seems like it's been taken straight out of a magazine. As per West Elm, you may also want to consider incorporating different textures to really make a visual impact.