Costco Just Issued A Recall On These Two Household Items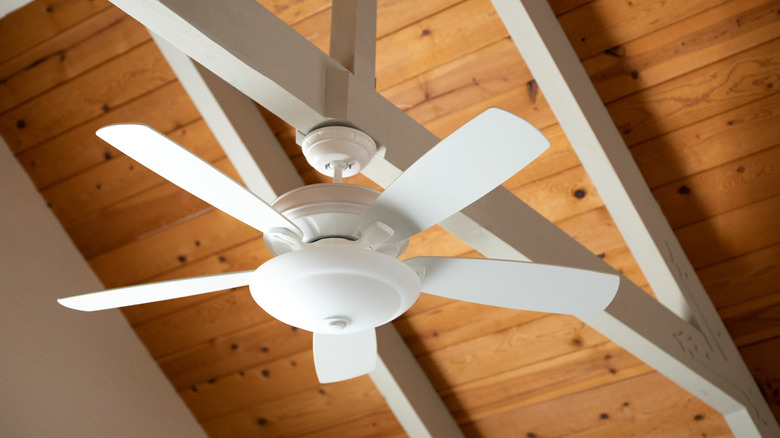 VDB Photos/Shutterstock
With Memorial Day weekend fast approaching, fellow Costco shoppers may be disappointed that a couple of their standard household items will be unavailable. Prior to this, along with retail food chain competitors like Aldi and Walmart, Costco has simultaneously had to issue a food recall on Jif Peanut Butter jars (crunchy and creamy), as well as Frigo Part-Skim Mozzarella Cheese. According to Eat This, Not That!, the members-only warehouse retailer put out a recall this week on two various household items: Atomi Smart WiFi ceiling fans (sold between March 2 and May 16, 2022), and a Universal Broadmoore Cayden Gentleman's 9-Drawer Chest, which shoppers would have purchased between December 2019 and April 2020.
With as many products as Costco sells, about 4,000 SKUs, it's still comparatively less than most supermarkets, which carry approximately 30,000, per Costco. Most likely a manufacturing error, the Atomi ceiling fans were packaged with short fan blade screws rather than the correct larger size for proper function. A problem of sturdiness and stability also exists with the chest. The U.S. Consumer Products Safety (CPSC) had said that the dresser should be secured to the wall to prevent the occurrence of falling over and/or becoming an entrapment hazard for children. Costco is currently offering customers who have purchased these items the opportunity to contact them or the product's company regarding these recalls.
Costco, product recalls, and what to look forward to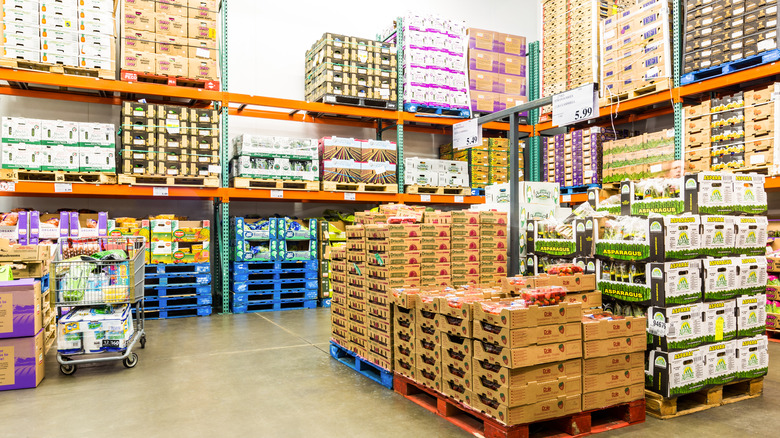 Mihai_Andritoiu/Shutterstock
With the collection of recalls that occur each year, they typically seem more common among food products than household items, but why do they keep happening? According to Public Interest Research Group, the total number of food recalls increased 10% within the United States between 2013 and 2018. Food and perishables are inevitably much more susceptible to salmonella and other possible contamination or damage. 
As for household items and beyond, up to 400 consumer products are withdrawn each year by the CPSC, which reviews nearly 15,000 products from electronics and toys to recreational vehicles and safety equipment. Many of these products face the likely culprit of manufacturing errors.
Currently known as the fifth largest worldwide retailer, Costco accommodates over 100 million wholesale club cardholders, encompassing a range of customers from domestic households to mid-sized businesses. While some Costco products are arguably worth purchasing, like various meats and eggs and organic and frozen products, it's worth avoiding others; that can include the overabundance of perishable produce, which can often be too much of a supply for a family to consume within its limited time of freshness, per Insider. Along with the current recalls, there may be other Costco staples that won't be readily available as usual. Highly coveted for the coming months, items like BBQ sauce, dessert kits, and popular bakery items, among other seasonal products will easily fly off the shelves for the summer.