The Biggest Secrets Crate & Barrel Employees Won't Tell You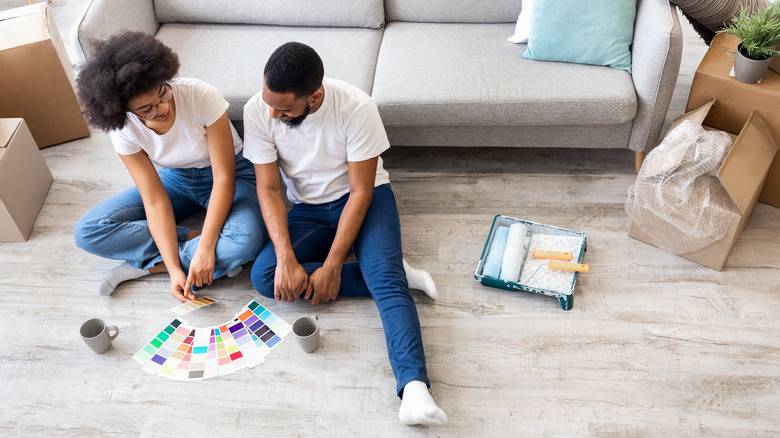 Prostock-studio/Shutterstock
If you're an avid Crate & Barrel shopper, there may be some things the employees aren't disclosing to their customers. Why all the secrets? Retailers know you and how you like to shop, so be a smart and savvy shopper and learn by doing. According to Penny Pinchin' Mom, focus mainly on purchasing the items on your original list, as some promotions may be a marketing scheme geared towards making you to buy more. A big bonus with Crate & Barrel is that its sister store, CB2 (furniture and décor) accepts the same sales and promotions as C&B. Also, with Crate & Barrel's credit card, you can earn 2% back in Rewards Dollars on grocery store purchases, including double reward points on purchases during special promo events.
Want free shipping? When shopping online, only about 2,000 of their products ship for free; check their website for details. Additionally, any order over $99 ships free. This also applies to wedding registries, including 10% off for six months following your wedding day. If you need furniture assembly, Crate & Barrel offers a service via a collaboration with Handy, which will book a time to assemble or install your furniture, window treatments, and lighting. 
According to Real Simple, the multi-faceted store also provides interior design services with the Crate Design Studio. Envision any room's furniture design by using their DIY digital design tools or utilize a member of the team to help build your layout, including choosing color palettes.
A look inside all Crate & Barrel has to offer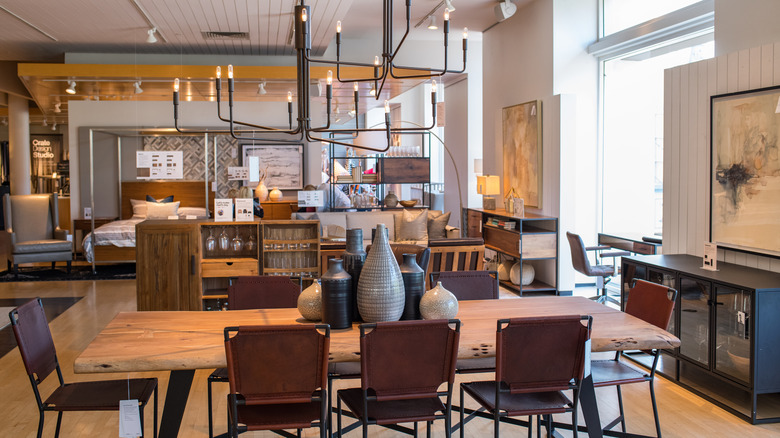 Michael Gordon/Shutterstock
Established in the early 1960s in Chicago, Illinois, the Crate & Barrel Holdings corporation has nearly 7,500 employees across 100 stores within the United States, including Canada and Europe. From home and children's furnishings to houseware and accessories, the international home décor store has maintained a style of affordable home goods with contemporary design for over 50 years. Besides CB2, other successful brands from Crate & Barrel include Crate & Kids (formerly Land of Nod), and the most recently, Hudson Grace, a San-Francisco-based brand that sells modern home décor, including gift and entertaining products, per the Otto Group.
If you love Crate & Barrel and the variety of products they produce, a career at one of their stores may offer ideal retail benefits to you as well. As an employee, you can receive 30% off anything, including the sample store which has already been discounted. Also, the longer you work there, the more discounts you'll receive (over five years). As for commission opportunities, these only apply to the furniture staff, per Glass Door. Whether you shop and save as a customer or as an employee, you're sure to be in the know of what Crate & Barrel has to offer.