Costco Has Good News For Members Amid Rising Inflation Costs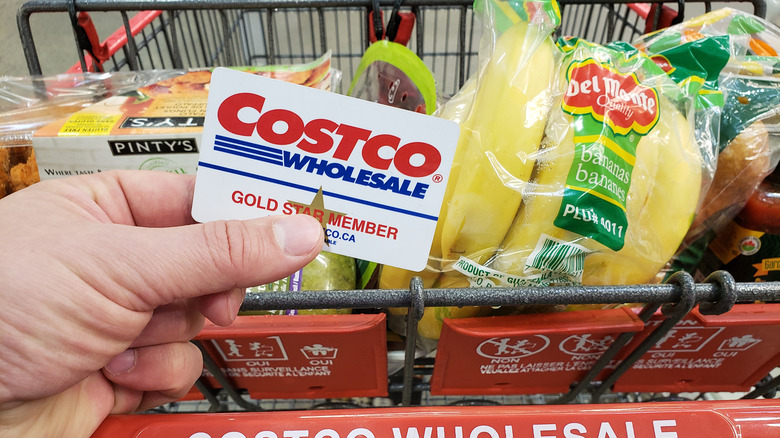 dennizn/Shutterstock
With the accumulation of rising costs involving gas, utilities, and other household items caused by the current economical inflation, there is a glimmer of hope for Costco member customers. According to Axios, the widespread warehouse retailer is maintaining its existing membership prices, including the legendary $1.50 hot dog-soda combo, which has been around nearly since the store's launch. The last time Costco raised membership rates was in 2017 — historically, the wholesale club increases these values every five years or so, per The Street. However, Costco's senior vice president, Bob Nelson, recently said that the multi-national corporation doesn't plan to increase prices presently (via Axios).
Since 2016, Costco has reigned as the fifth largest retailer worldwide, including the top seller of choice and prime beef, organic foods, and the much-loved $4.99 rotisserie chicken. In comparison to competitors like Target, Walmart (Sam's Club), and even Amazon, who have either raised their prices or membership fees, Costco has seen a 16.3% increase in sales within the past year. With membership renewals at a record high following the quarter (92%), it shows that Costco consumers continue to love the quality and quantity of what they pay for with each visit.
The benefits of being a Costco member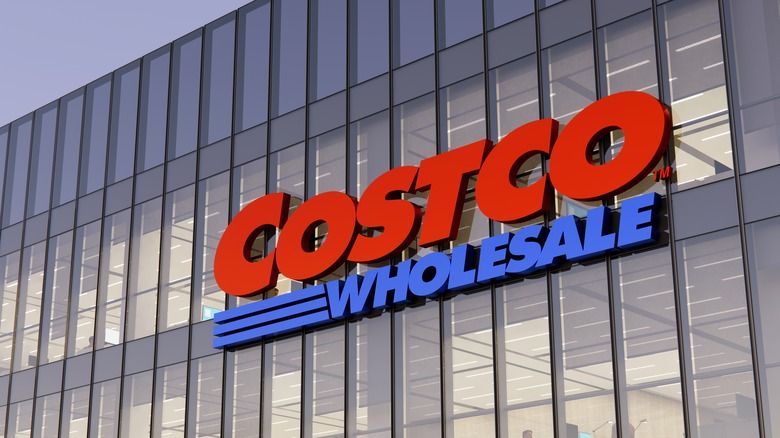 askarim/Shutterstock
Whether you shop at wholesale retailers for your business or household needs, one of the biggest advantages of buying in bulk is the money you'll save per item. Although it may only be a few cents or dollars, over time, purchasing recurring products will ultimately save you on spending, per U.S. News. Originating in Seattle, Washington, in the early 1980s, Costco now covers the globe with just over 800 locations. Customers like the value of the warehouse club's products, such as its personal label, Kirkland Signature. The developed name now represents over 300 Costco products, from hot dogs to bottled water.
How do you become a member? Choose from the four annual options online or in the store: Gold (household) and Business are each $60 while Gold Star and Business Executive are $120 each. With any of these options, you'll receive a Costco Shop Card, which gives customers access to any of the warehouse stores, including gas stations and online shopping. The Executive membership includes reward benefits, such as the Costco Travel program. You can visit the membership customer service counter for more details. 
According to Cheapism, non-members are allowed to shop at the store, but purchasing a membership may be worth it if trips become regular. And although comparable stores offer lower prices for their membership ($45 at Sam's Club) and a decent selection of name-brand products, Costco's prices are slightly cheaper overall with more natural-product options and bonus membership deals.