The Best Sales At The Container Store And When To Shop Them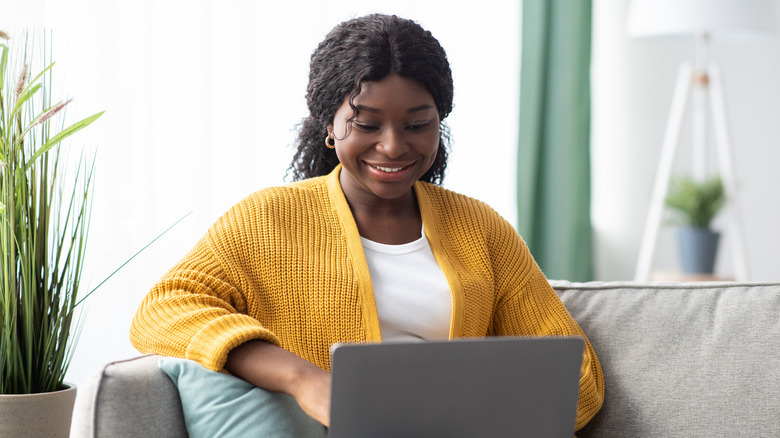 Prostock-studio/Shutterstock
Organization fanatics absolutely love The Container Store, which, as the name implies, is a retailer entirely dedicated to providing everything you could need in terms of organization. They have items for every room in your house and possible use, including the kitchen, bathroom, laundry room, office, garage, and more, as well as great options for crafters and DIYers to store their goods. The Container Store is also quite well known for its custom closet designing services.
The products offered at The Container Store aren't the cheapest, though. So if you're planning a total overhaul of your home organization system, it's a good idea to time it around the most lucrative discount seasons. There are multiple sales at The Container Store throughout the year, with Alejandra.TV listing a few of them. There are a few obvious sale cycles, like the spring organizational sale and the happy organized home sale, which run for months and offer various but smaller discounts. There are a few guaranteed big sale seasons, though, that can be quite lucrative.
Score major discounts during the elfa shelving sales
According to Alejandra.TV, the two biggest and most guaranteed sales at The Container Store both involve the elfa line of shelving units. The biggest one is the annual elfa shelving sale, which starts on December 24 and runs for roughly eight weeks until mid-February. This sale offers 30% off all elfa products, as well as their installation. A similar sale runs from August to October called The Container Store shelving sale, which offers 25% off all elfa shelving and installation except for drawers.
While these discounts may not be the steepest, they certainly add up for the elfa brand. The shelving and organizational line is exclusive to The Container Store, and offers convenience and luxury for all of your organization and storage needs. The products are not cheap, with one elfa bookshelf costing as much as $1,975. According to the elfa Installation Service, the price of installation costs 25% of the item being installed. This can add up quickly, making the sales all the more valuable.