10 Ways To Incorporate Books As Art In Your Home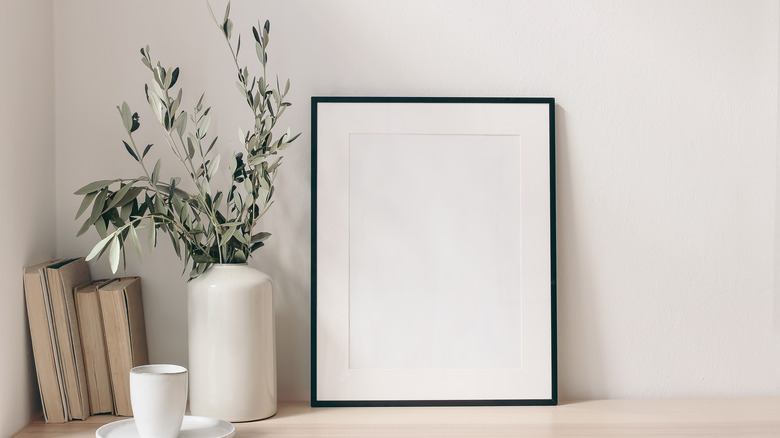 TabitaZn/Shutterstock
If you're an avid book lover and a fan of art, you're probably always thinking of ways to include your books in your home decor, especially if you're someone who constantly adds to your book collection. Books have become a unique part of home decor, and there are a number of ways you can style them as art that will make any room in your home stand out. When it comes to styling your books around the house, think about color, design, space, and the vibe or aesthetic you want to create. Books can be a source of inspiration in many ways, according to Stunning Motivation, but they can also inspire your home decor and interior design.
Just open your mind to endless possibilities and reinvent your space. If you're looking for new ways to creatively incorporate books into your home decor as art, you've come to the right place. Styling your books as art can be fun and easy when you're open to the number of options you have for design techniques, not to mention the quality it adds to a space. Check out some of the most trendiest ways to incorporate books into your space.
Books and a bar cart
Use your bar cart for bottles ... and books! It's a unique piece of decor, and your books paired with glassware will give your bar cart a chic, classy aesthetic. Whether you stack them on top or under, make it stylish and cute.
Under the coffee table they go
Stacking your books under your coffee table gives it a clean look, and you can stack your books as casual or neat as you'd like. It's space-efficient and works as a piece of stylish home decor.
Get cute and creative with a basket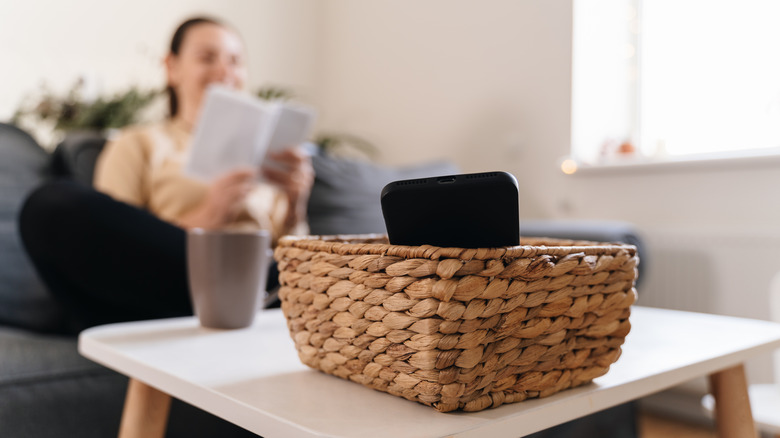 Troyan/Shutterstock
A basket full of books makes for a chic, fashionable storage unit. Go for something unique like a picnic or seagrass basket with handles.
Stack books on the fireplace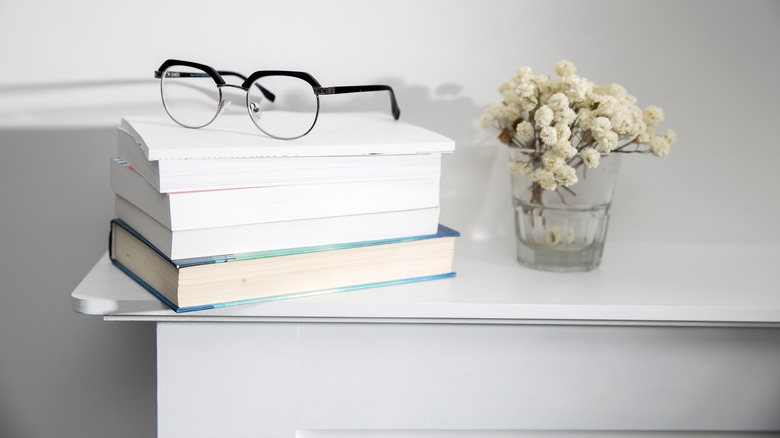 Elena Rostunova/Shutterstock
Create an intentional, beautiful display of your book collection on your fireplace or mantel. It brings the room together and creates a focal point of your home.
Under the stairs book nook
Kuncung19/Shutterstock
Who wouldn't love a cozy nook of books under the staircase? It's aesthetically pleasing and makes the stairs stand out. If you have enough space, you can even create a cozy corner with a beanbag chair or pillows for anyone to sit back, get comfy, and get lost in a good book.
Large artwork is your friend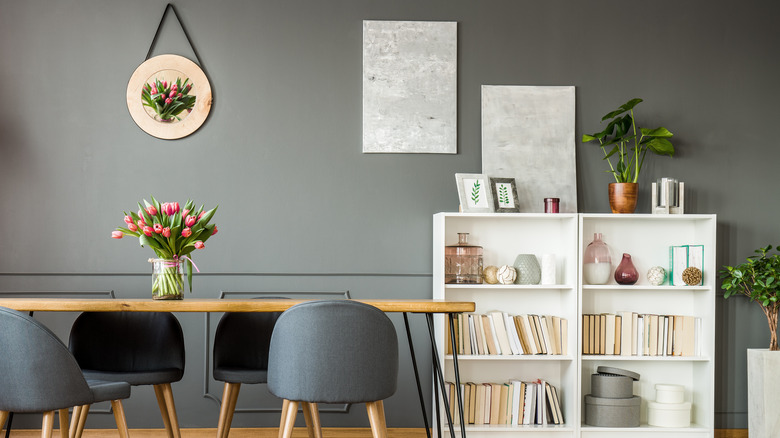 Photographee.eu/Shutterstock
Nothing brings attention to a room like a large piece of artwork like a painting, so create a small gallery of your favorite art pieces on a bookshelf and surround it with your book collection. It'll catch your eye every time you walk into the room.
Mix it up with some artwork
Followtheflow/Shutterstock
If you're an artist, choose a combination of works that match the general colors of your books to create a mix and match vibe that works as a colorful arrangement while still not overdoing it too much. Keep it neutral and simple. 
Sculptural stacks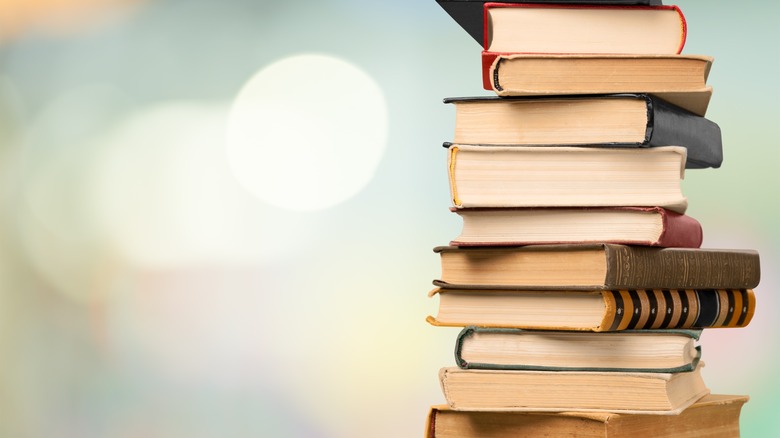 Billion Photos/Shutterstock
Stack your books vertically in a corner, next to a plant, or under a portrait on the wall to create a visually pleasing design element. It's neat, requires minimal space, and it's a great way to style your books not only as art but as home decor.
Boho hanging shelf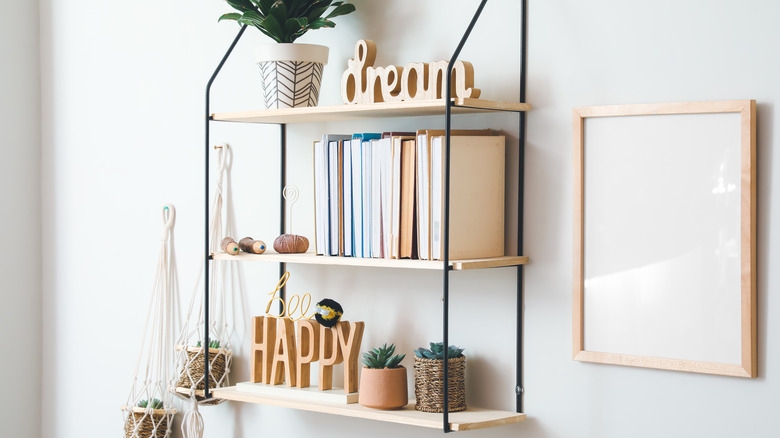 Pixel-Shot/Shutterstock
Create a chic ambiance by storing your books on a hanging self with a small plant, signs, photo, or a candle or two.
Built in Bookcase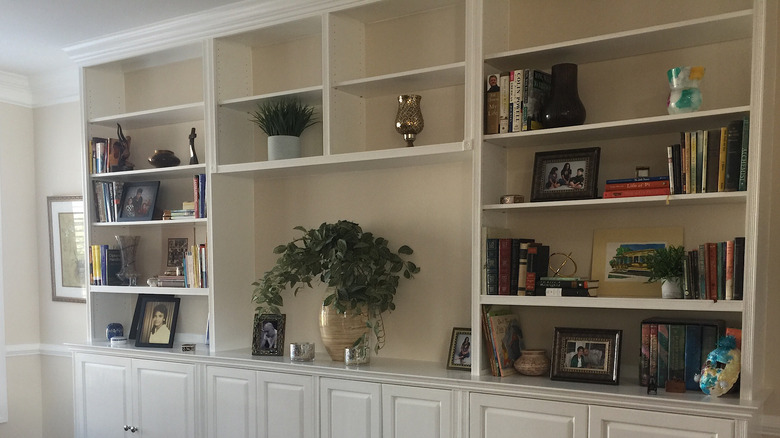 DLife Consulting/Shutterstock
You can't go wrong with a built-in bookcase because you can build it to fit your home style and aesthetic. Use your bookcase to display your book collection, pictures, plants, and more. Create your own gallery of mixed art and books.