The Real Reason Rental Prices Are Plummeting In The Hamptons This Summer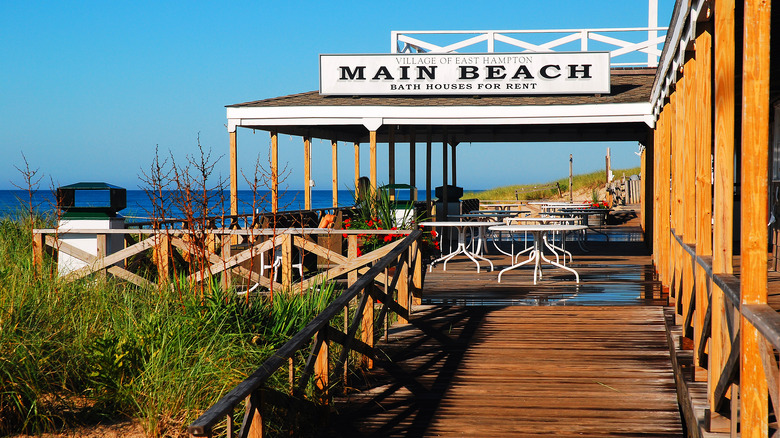 James Kirkikis/Shutterstock
Homeowners in the Hamptons are quickly dropping their rental prices as summer approaches this year, according to CNBC. During the COVID-19 pandemic, landlords could rent out their Hamptons homes at higher prices than ever before. With an increased demand for inventory, the rentals would sell out right away. However, two years into the pandemic, Americans are eager to travel internationally, leaving Hamptons homes with fewer renters. Of course, several other price-cutting factors share the blame, including an oversupply, inflation, and former renters purchasing their own properties.
According to the New York Post, one Hamptons home that went for $70,000 per month the last few summers recently received an offer for just $45,000 per month from a prospective renter. Right now, it is not uncommon for Hamptons home renters to bring lower offers to the table. With hundreds of rentals still sitting empty, owners of the waterfront estates are inclined to accept whatever they can get.
Why are Hamptons homeowners slashing rental prices?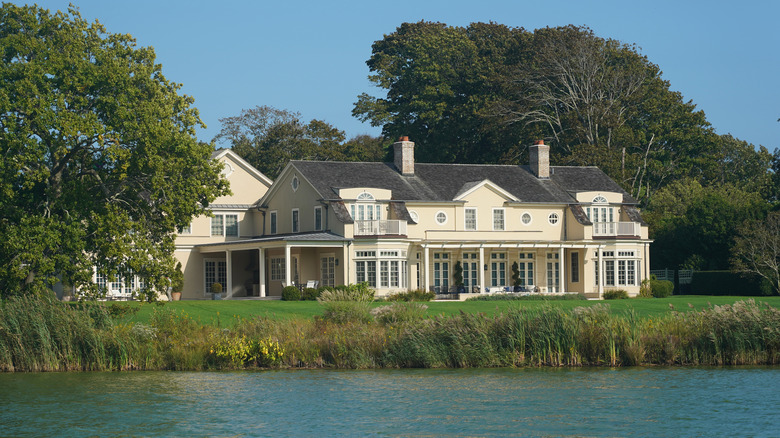 Leonard Zhukovsky/Shutterstock
European travel seems to be a significant factor in plummeting Hamptons rental prices. After nearly two years of limiting travel and contact with others, many Americans are ready to cross borders into Spain, France, Germany, and Italy. Yet, citizens of those same countries aren't as eager to enter the United States.
Another problem is the oversupply of rentals as previous renters buy their own properties. During the pandemic, many former renters picked up their own estates, explains CNBC. With the possibility of working remotely, more people saw spending long periods of time in the Hamptons as a real opportunity. Even now, Hampton sales aren't struggling. In fact, there have been bidding wars since there are fewer homes for sale, per the New York Post. According to the outlet, the median sales price for a residence in the Hamptons is now $1.4 million, up from $1.08 million in July 2020.
On top of these hurdles for Hamptons homeowners is the current rate of inflation and fear of entering a recession. Many people who would have previously spent their summer in the Hamptons are hoarding the cash they have for necessary living expenses. Even well-off families are hesitant to spend tens of thousands of dollars for a few weeks in a rental property. Instead, they are choosing to stay home or find cheaper options abroad.