This Unexpected Home Goods Item Has The Worst Reviews At Walmart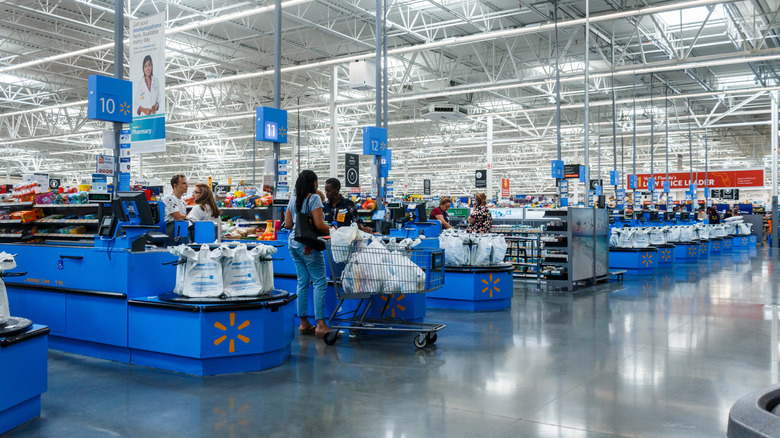 Chekyravaa/Shutterstock
Walmart is known for its huge selection of products across a wide range of affordable departments for every type of shopper. The retail giant has become a household name across the globe due to its massive selection of product offerings and its availability of brick and mortar super-centers in every type of neighborhood and community around the world –- in addition to its widely popular (and equally huge) online shopping inventory. In fact, according to Statista, Walmart has earned the title of the largest retailer in the world, with 10,593 retail stores globally –- 4,742 of those stores being in the U.S. alone.
And while the quality and affordability of most of Walmart's product offerings keep shoppers returning for more and is largely what has made the company so successful -– there are a few products Walmart offers that shoppers should be leery of when browsing the retailer's aisles or shopping on their website.
Avoid this product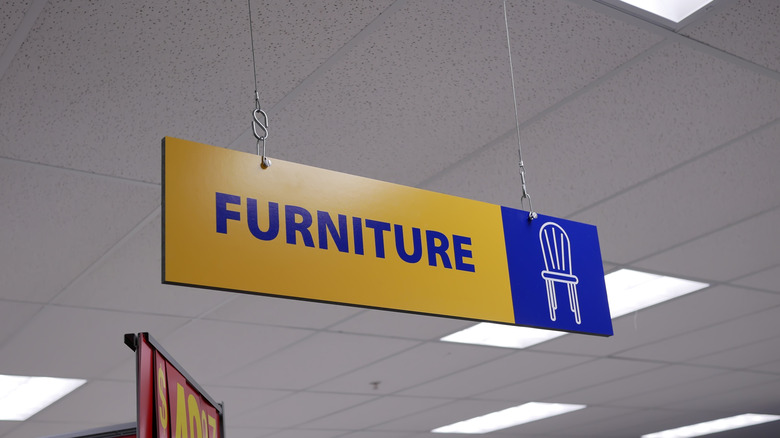 Icatnews/Shutterstock
Best Life notes that while most of Walmart's product offerings are considered "safe" to buy, shoppers might want to consider shopping elsewhere when it comes to certain categories of goods –- one of them being furniture.
While Best Life also notes that buying certain inexpensive furniture pieces from Walmart, such as end tables, nightstands, or bookshelves, is still a good option for shoppers looking to furnish their home for less; they advise shoppers to consider investing their money elsewhere when it comes to buying larger staple pieces such as beds, sofas, or dining room tables. Trae Bodge, smart shopping expert at TrueTrae, shares via Best Life that shoppers should consider larger furniture items an investment as opposed to an area of their house where they can get away with paying less, and notes that because of this, staple furniture pieces should be purchased elsewhere so shoppers can ensure the quality is up to par and that the furniture won't need to be replaced nearly as often.
When it comes to furniture to definitely avoid buying from Walmart, there is one clear winner: the Relax-a-Lounger Conway Queen Futon with Storage. With 66 one-star reviews out of 208 total reviews, it is easy to see why shoppers should steer clear of this product, as many reviewers note that the futon simply doesn't hold up in terms of quality. At $439, shoppers are better off investing their money in a futon that will stand the test of time.