Genevieve Gorder's Decor Hacks To Make A Small Space Feel Bigger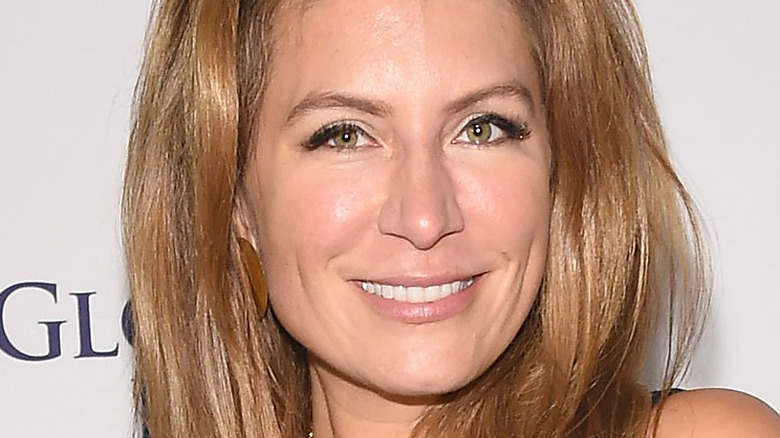 Gary Gershoff/Getty Images
Even small homes can feel grand. It's all about how you design your space and the pieces you choose. Celebrity décor expert Genevieve Gorder has been an interior designer for many years and knows how to make the most of a home with minimal space. She hosted TLC's "Trading Spaces," Netflix's "Stay Here," and was a judge on HGTV's "Design Star," among many other home design shows. Not only does Gorder know how to design a home, but also the ways to make that design functional.
Choosing furniture with multiple uses is essential when designing a small space. A room will feel less cluttered if a desk could also function as a nightstand. Storage is important, too, so pieces like beds with drawers underneath or coffee tables that hold items are good choices. Just because your space is small doesn't mean you have to buy smaller furniture, like a condo-sized couch. It's actually better to use full-size furniture and rugs, per PureWow. The trick is that you can't have clutter all over the home, or it will feel small.
Mirrors and lighting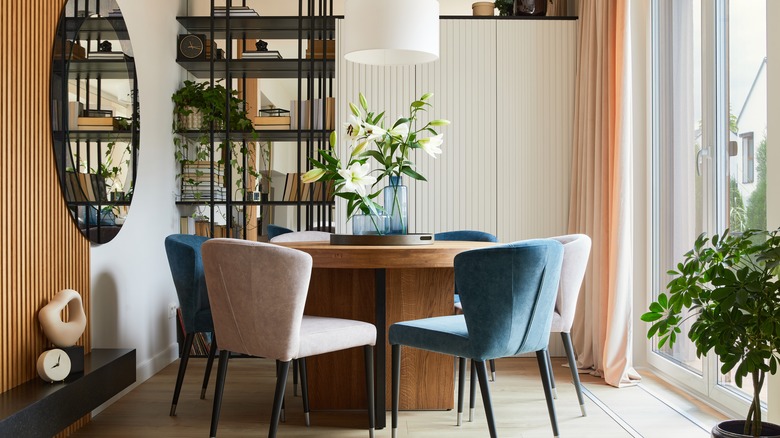 Followtheflow/Shutterstock
Mirrors are the best piece of décor to add to a small home. They open up the room when they're placed across from natural lighting. They can also be paired with artificial lighting systems to brighten up a small space, so it feels longer or broader, depending on the shape of the mirror. Mixing different types of lighting will look fantastic and make a room appear bigger, so don't stick with one lamp in the corner of a room, via PureWow. Add lamps, pendant lights, and recessed lighting.
Making use of the vertical space in a home can give the illusion of it being more extensive. This can be done by moving curtains to the top of the wall and adding floor-to-ceiling bookcases, that way, the eye will be drawn upwards. Another way to do this is by adding vertical lines to the walls, like with shiplap. Adding dimension and texture to a home is also essential, and wallpaper and upholstery can achieve this without taking up any extra space.