Erin And Ben Napier's Best Design Tips For A Cabin In The Woods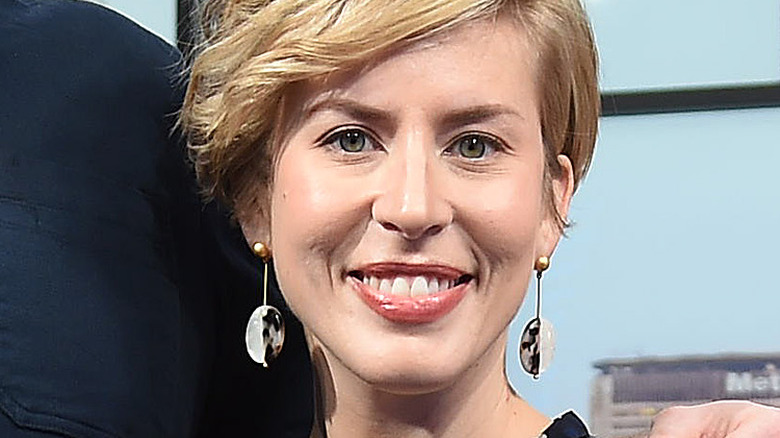 Gary Gershoff/Getty Images
When you think of a cabin in the woods, you might picture a run-down, dark, uninviting space with spider webs and cold air, but HGTV's Ben and Erin Napier are here to show you how a cabin in the woods can be transformed into a comfortable home. On the couple's HGTV show, "Home Town," the reality hosts restore new life in old, beat-down homes, and this time was no different. According to Realtor, In the season six episode called "A Musician's Retreat," Erin and Ben assist music producer Kevin in renovating his father's outdated cabin into an artist's retreat. 
With a budget of $90,000, the Napiers know how to get the job done, and if you're looking to redesign a cabin in the woods, you can too. Check out the Napiers' best home renovation and design tips to turn a creepy cabin into a dream work pace.
A cabin in the woods to a musician's heaven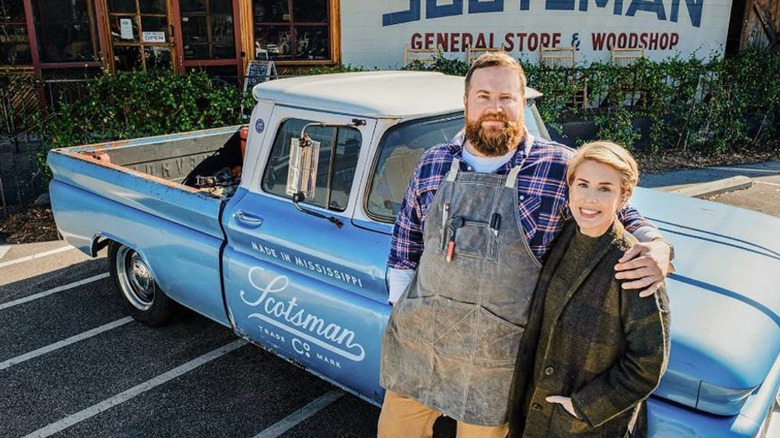 https://www.instagram.com/p/CSXR6S_JYeC/
Many of the duo's design choices revolve around maintaining the woodsy, masculine vibe in the home. When they first arrive, the outside of the cabin is shocking — resembling the backdrop of a slasher film, according to Realtor. The husband and wife duo decide to spruce up the exterior of the cabin by renovating the front porch. They use metal for the porch's base, which Erin says keeps the natural woodsy edginess to it but adds modern, industrial flair. 
Instead of opting for bright colors and walls inside, they paint the bedroom a fresh coat of dark blue. To continue the more dark and neutral look, they paint the kitchen forest green and finish the space off with natural-looking wood countertops. When renovating Kevin's kitchen, they save the original wood countertops and sand down them to illuminate different shades of wood. It gives the kitchen an earthy feel, which is perfect when you're relaxing in a remote cabin.