This Unexpected Home Item Has The Worst Reviews At Target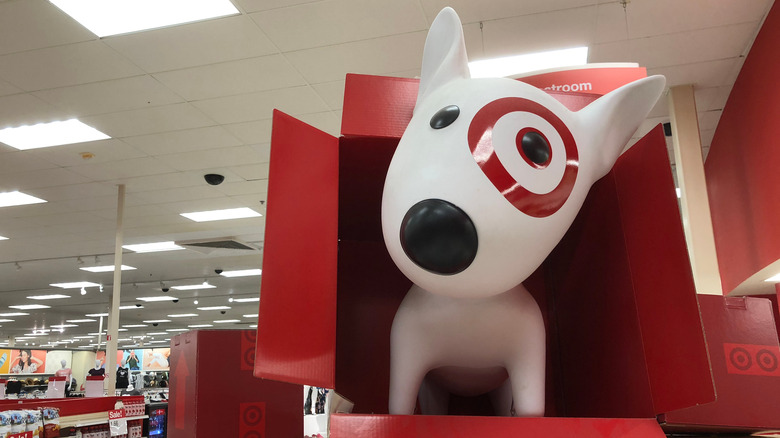 Robert Gregory Griffeth/Shutterstock
Regardless of what it is that you're looking for, we can almost guarantee you can find it at Target – and we can also guarantee that anything you are not looking for can also be found there, because let's be honest, one of the major stages of every Target shopping trip is realizing how much cool stuff you found that you didn't actually come for. With such a huge array of departments and unique product offerings from home décor to clothing to groceries and more, it's no surprise that so many shoppers hilariously end up leaving the retailer having bought a lot more than they were anticipating. Target's slogan of "expect more, pay less" is not only an effective marketing campaign, but it also puts the universal experience that Target shoppers always seem to have all too often into words — AKA, the Target effect.
While Target's affordable prices and large selection of product offerings have earned the retail giant the title of America's most popular department store, according to a poll taken by YouGovAmerica, there are still a few things offered there that shoppers might want to consider buying somewhere else.
Should you avoid furniture altogether at Target?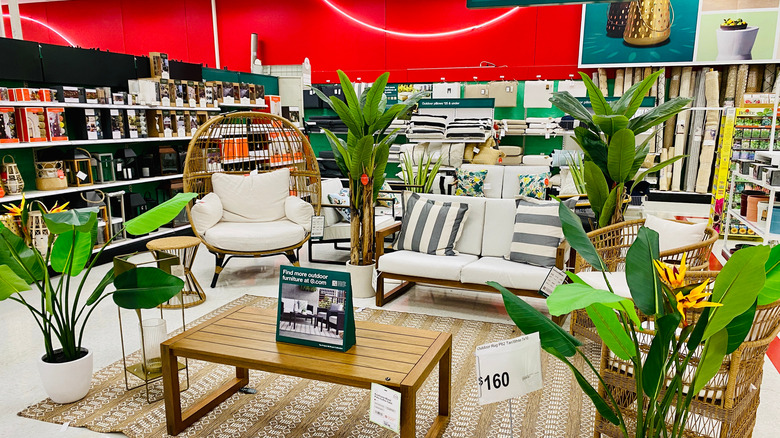 ZikG/Shutterstock
Though MyMove recently ranked Target as one of the best places to shop if you're looking to save money on furniture, if you want quality furniture that stands the test of time, you might want to consider shopping elsewhere. Why? It's important to remember that inexpensive does not always have to equate to cheaply made, and it's entirely possible at many retailers to score some high quality furniture at a great price. However, Yahoo! notes that when it comes to buying furniture from Target, it's best to just avoid it entirely due to the cheap quality. Why? Because while Target does have good prices on much of their furniture, Marcos Martinez, owner of the lifestyle blog Men Who Brunch, tells Yahoo! that it's not worth the sacrifices you have to make in terms of quality.
If you are looking to furnish your home with durable and high-quality pieces for less, Marie Bedwell, e-commerce manager for OLIPOP, recommends (via Yahoo!) checking out IKEA instead. She says they tend to have better deals and higher quality furniture -– plus a much larger selection of furniture pieces and styles to choose from.
Avoid this dining set in particular
While skipping the furniture department at Target altogether is recommended by some shoppers, larger staple pieces are arguably the biggest no-go, and should be looked at more as investments that you want to last a long time as opposed to having to replace every few years. Marcos Martinez shares (via Yahoo!) that dining sets are the number one type of furniture that he recommends avoiding at target. He says that while their low prices can be tempting, the quality simply is not up-to-par and they just do not hold up to standard wear and tear over time.
When browsing the reviews for dining sets at Target, there was one clear winner for the one with the worst reviews: This three-piece nook dining set had the greatest number of reviews with the lowest average rating –- coming in at an average rating of 2.9 amongst 37 different reviewers, with most validating the warnings of Martinez as valid. Many of the reviewers echo the same sentiments that the dining set damages easily and does not do well against wear and tear, while also agreeing that it is flimsy and cheaply built.