Should You Purchase A Model Home?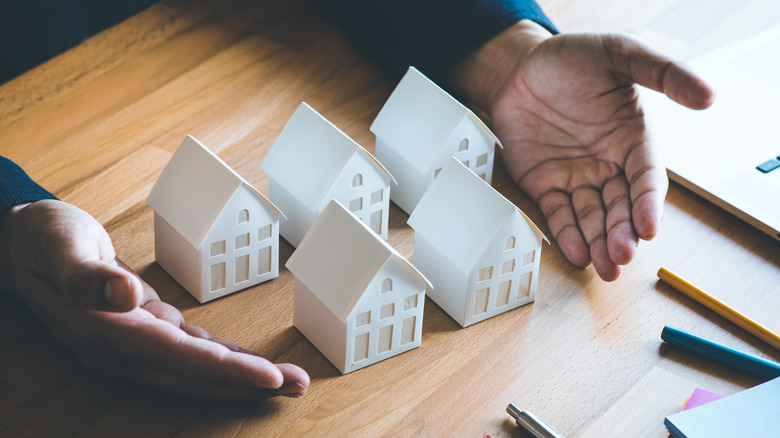 Hakinmhan/Shutterstock
Buying a home right now is not only difficult but also very expensive. Last year, home prices increased by 15%, creating a real struggle for many homebuyers, according to Rent Own Sell New York. There are multiple factors that have led to the increase; lower interest rates, high building costs, population change, state subsidies, and more. If you're looking for homes in California, Oregon, Colorado, or Washington, you'll face higher financial strains as they have some of the highest home prices.
However, if you're looking to save, a model home may be something you'd want to look into, according to Rocket Mortgage. Model homes are used to show homebuyers the design of homes in particular neighborhoods. They've been noted to be more affordable than typical homes and have plenty of other benefits home buyers should look into. Although used for display purposes, you may be able to snag a model home if you follow the right steps.
Getting your foot in the door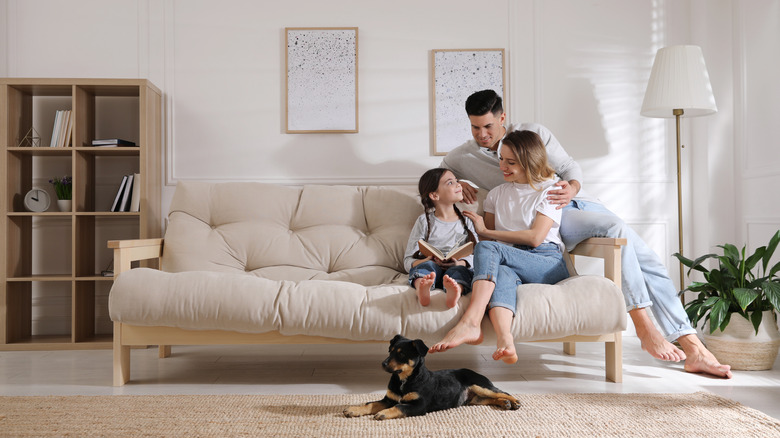 New Africa/Shutterstock
Rocket Mortgage says there aren't too many differences in the steps of buying a model home and a typical home. It's advised to have a real estate agent help you as well to ensure your needs are communicated efficiently. Sometimes there can be multiple model homes in a single neighborhood, so ask your real estate agent to tour each one that best suits your needs.
Home buyers should also be aware that model homes aren't always listed right away. Builders typically wait until all the other homes are sold before putting the model home up for sale, so it'd be wise to show your interest sooner rather than later. Model homes can also be purchased for a friendlier price than standard home buyers typically face, as the builders are more open to negotiation to sell the home sooner. A real benefit is model homes typically already have furniture in the space to show those touring the design possibilities of the home. Which means that oftentimes, you can buy a model home with all the furniture and decor items you need.
Take necessary precautions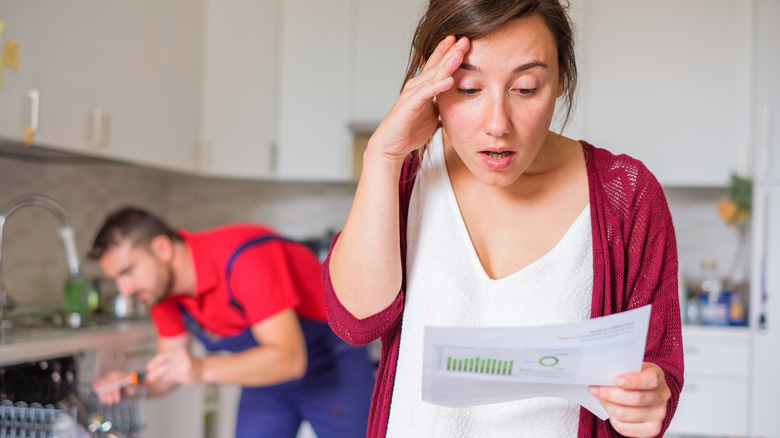 tommaso79/Shutterstock
Although this may look like an easy process, there are a few things to consider, according to Rocket Mortgage. First, you should always get a home inspection for a home you're looking at; any issues you find may assist you in lowering your price. Look out for any damage that may have occurred, as multiple people throughout the week may have toured, causing scuffing on the flooring or maybe scratches on the walls. Also, before diving deep, make sure your builder is someone you can trust by looking into his history; if you find anything suspicious, don't hesitate to ensure their legitimacy before getting caught up in a tangled mess.
Once you've found the model home that is perfect for you, ask your builder about loaning options; they may be able to find a loan that's more suitable for your needs. When purchasing a home that has several strangers inside, it may be a good idea to request an extended warranty for the home so that you can properly inspect your home for a year yourself to ensure there won't be major issues in the future.