What Are Escrow Fees?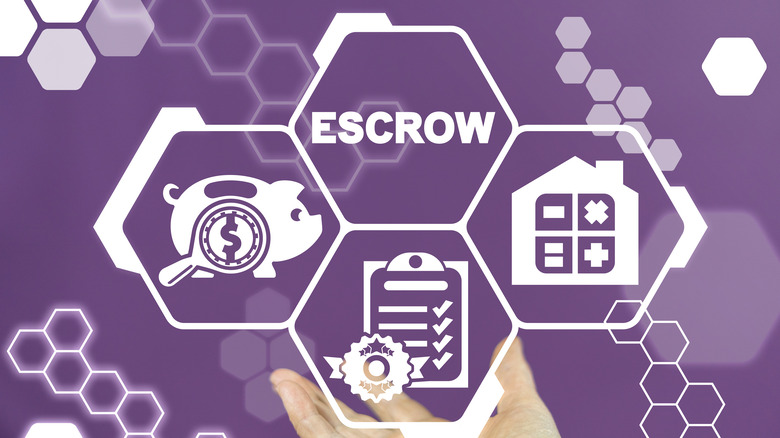 Panchenko Vladimir/Shutterstock
Buying a house has been more difficult than ever due to the low mortgage rates that came from the pandemic and the bidding wars folks are in when they find a house they like. Houses are in high demand, and there doesn't seem to be enough for new homebuyers. Apartments are also now having rent prices as expensive as homes that folks would rather invest in a bigger space for the same price. Any home that hits the market is likely sold after one week, according to Redfin.
Preplanning how you'll buy your home is important instead of going in ready to bid against anyone. Policygenius recommends shopping for homes that truly fit your budget realistically. It's exciting when it comes to looking at all the different options, but keep in mind how much you're willing to spend and the extra fees to determine which home could be right for you. Once a seller accepts your offer, you'll be moved into the escrow, which could be just as complicated as buying a house.
What is escrow?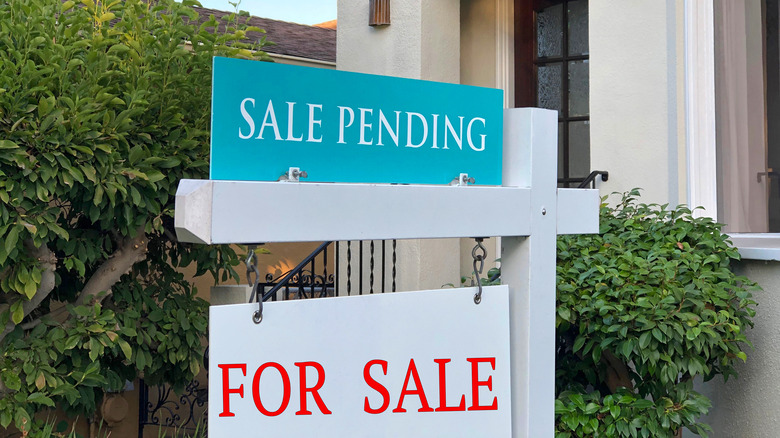 Sheila Fitzgerald/Shutterstock
When you're in escrow, you're in the in-between stage of having your offer accepted and officially owning your home. It's where the finances get dealt with by escrow companies to make sure the money is distributed correctly, claims Prevu. Escrow companies are in charge of overseeing the document preparation, the payment for the transfer taxes, any accounts for the funds, the transaction process, and the closing process. They're usually chosen by the seller or listing agent in charge of the home so that it's better prepared for the buyer.
Escrow companies work with the seller, buyer, title companies, and lenders throughout the process in order to get everything done efficiently. Depending on the buyer and seller, the escrow window can take between 30 to 60 days before it officially closes. Even though going into escrow can be a long process, it can also be the most exciting part making you one step closer to owning your dream home.
Escrow fees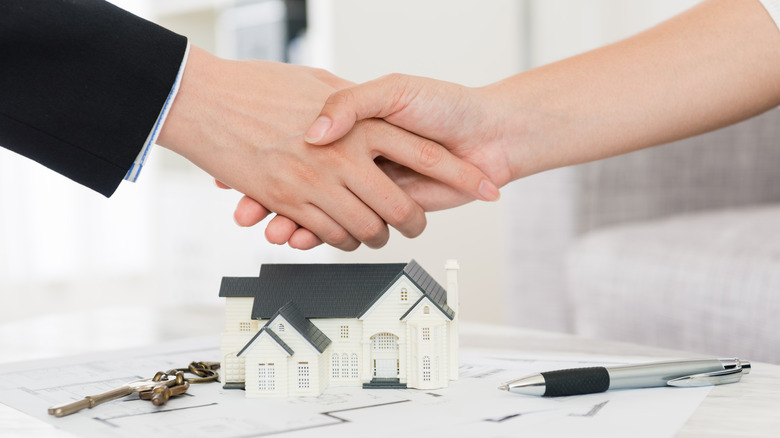 PR Image Factory/Shutterstock
Once the escrow companies have closed the transaction deal, there are some fees that need to be paid by the buyer and seller. The escrow fees are usually covered by both parties, splitting the fees in half, or they can be paid by one party, according to American Family Insurance. They cover the paperwork that was handled and how the funds were distributed in order to purchase the home. The escrow companies are in charge of protecting your earnest money, making sure nothing liable happens to it. Keeping your money with an escrow company also prevents you from spending it, so it's treated like a savings account.
The cost of escrow fees varies in each state, so it's best to ask ahead how much they'll cost to get an idea of how much you'll have to pay. American Family Insurance claims that the escrow fees are usually a percentage that's taken from the total amount from the house.