These Unexpected Home Decor Items Have The Worst Reviews At Michaels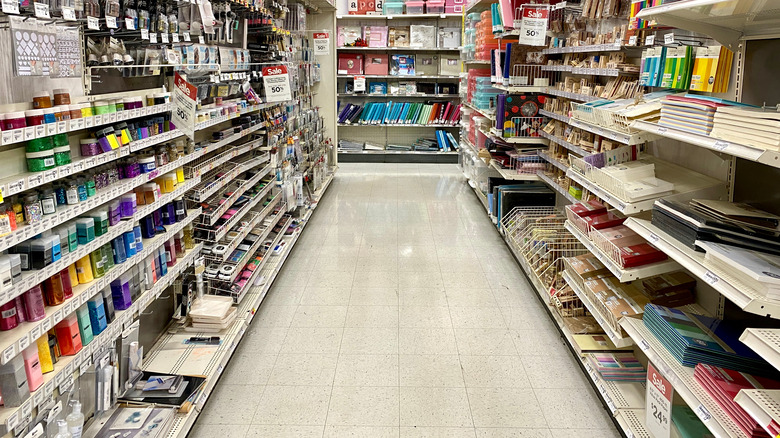 ZikG/Shutterstock
While Michaels can be a DIYer's best friend (we can't lie — we love the never-ending stream of coupons), there are definitely times when the retailer sells products that seem to miss the mark. Unfortunately, though, it can be tough to know which products are duds when you're shopping in-store since you can't see ratings (or written reviews, which are often far more helpful). Plus, more and more locations seem to be shuttering, according to MoneyWise), making it easier than ever to feel pressured into making your trips to the store count.
If you've been planning a decor refresh for spring (or are getting ahead on seasonal decor for later in the year), you might be tempted to head to Michael's and score some new finds. To help ensure that you only leave with purchases that you'll love (and that'll hold up), we've rounded up a couple of home decor items that look promising but have unexpectedly negative reviews. While you might have better luck than past buyers, sometimes it helps to know about items with better reviews.
13-inch Rose Gold Charger by Ashland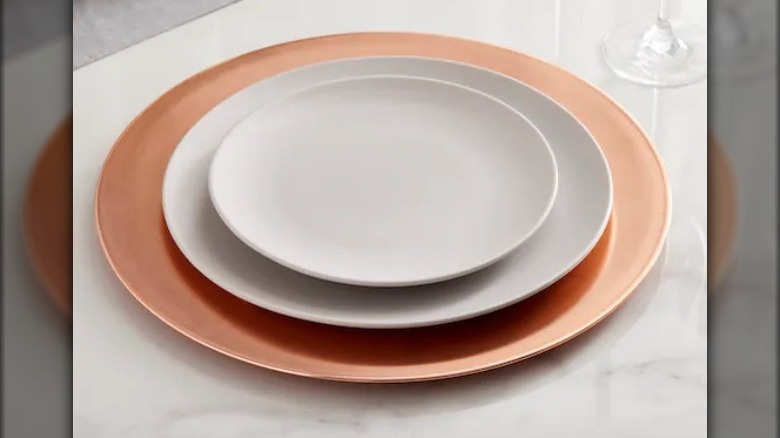 Michaels
This rose gold charger looks absolutely stunning on the Michaels website, so you'd be forgiven for assuming that it'll be the perfect way to create a beautiful spread. Unfortunately, reviews warned that their charger's color did not match that in the picture, as you can read on Michaels. As if that weren't enough, the charger allegedly arrived all scratched up. 
While this might not have been as big of a deal if it were a simple plate (after all, wear and tear happen naturally anyway), the whole point of a charger is to beautify your table setup but never be used to eat off of. Since the product is meant to solely be decorative, it really is important that it look nice. Plus, while you could usually avoid this issue by going to purchase a charger in-store and ensuring that you pick an item without scratches (you would also have a chance to double-check the color and even purchase another color option if it looked nicer), this listing says that it is online-only.
60ct Shiny Lavish Blue Shatterproof Ball Ornaments
When we first saw that the shatterproof ornaments had a two-star review, we braced ourselves for the worst: shattered glass everywhere, potential hazards (especially if you have pets or kids), the whole works. To our relief (and honestly, surprise), not a single reviewer mentioned that the balls shattered. However, they did seem to have a common problem: the balls delivered usually didn't match what customers had ordered, according to the reviews on Michaels.
Generally, customers seemed to agree that the balls they had received were all blue in color. However, most reviewers received a mix of matte, shiny, and glitter-coated balls, despite the fact that the listing only showed shiny balls. Additionally, one reviewer complained that the listing said the balls were 2.5", whereas the ornaments received were actually much smaller. A more recent reviewer was relatively happy with the ornaments themselves but was disappointed that they did not come with ornament hooks. Ultimately, it seems as though these ornaments just keep disappointing customers.