The Viral TikTok Hack You Need To Color Match Your Wall Paint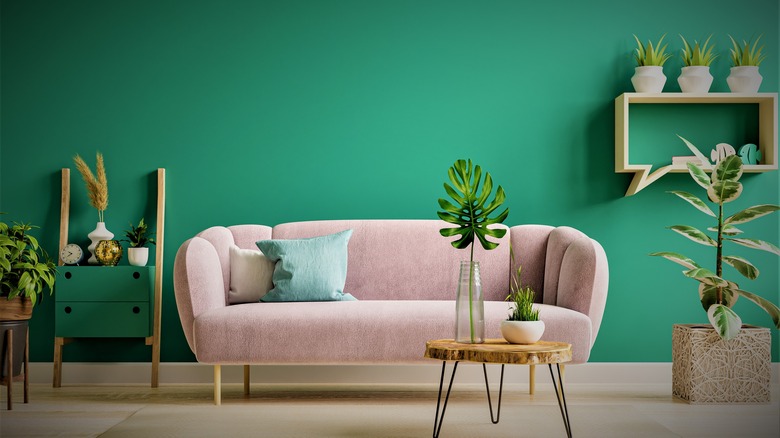 fazilran1234/Shutterstock
Painting your home is always exciting. From discovering inspiring new colors to finding different shades of our standard favorites, we must admit that we love the process. As you know, paint can really transform your home, making any room in the house feel refreshed. Before you begin the painting process (which we know isn't as fun), there are a few things you want to keep in mind.
Real Simple suggests having an extension pole, using a plastic bag to protect door knobs, and adhering to the time-honored W method of rolling on paint. This Old House says to clear everything out of the room, use painter's tape, and repair all cracks. But have you ever found your perfect shade of paint, and then a few years later when need to do a touch-up, you can't find the exact color you used? We certainly have, and thankfully, there's a viral TikTok hack showing us how to match our wall paint. Keep scrolling to find out!
Don't start painting without doing this first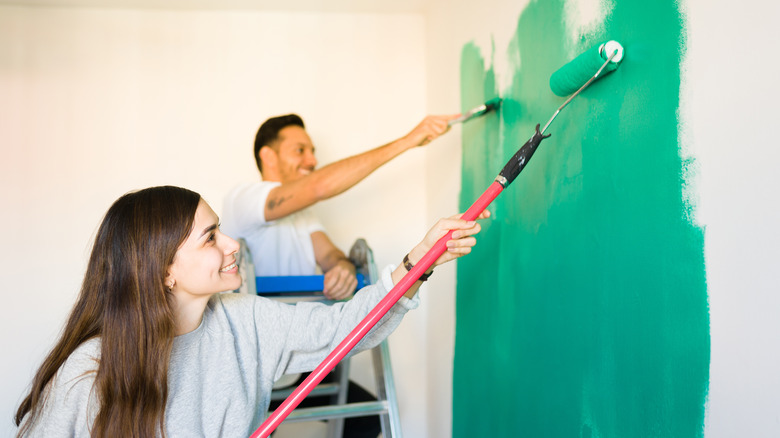 antoniodiaz/Shutterstock
We love a good TikTok hack, and this one is brilliant! User Cara Newhart (@caranewhart), who has over 450,000 followers, shared an excellent idea if you need to match new paint to an old wall at home. First, all you need to do is remove an outlet cover! Then, cut out a little square from the part that nobody will see once the cover is back on. Next, you'll take that little colored square with you to the store. It's up to you whether it's a local hardware shop or a big box store like Lowe's or Home Depot. You just have to make sure they have a spectrophotometer. When at the store, the clerk in the paint department can scan the square and match your colors for free. And just like that, your new can of paint will match perfectly to the color you already have on your walls. There you have it! A fantastic hack for touching up the color on your walls with the right shade.