Everything You Need To Know About Navigating Online Estate Sales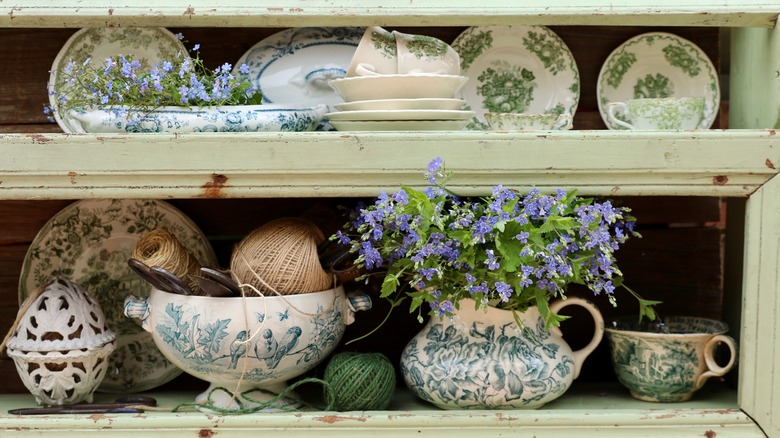 Galina Grebenyuk/Shutterstock
Estate sales have long been an insider favorite source of vintage furniture and homewares, but visiting one can take a lot of time, and there is no guarantee that you'll find what you're looking for. With the dawn of online estate sales, however, it has never been easier to score a one-of-a-kind item with the touch of a button. Websites like Everything But the House and EstateSales.org offer thousands of items for auction from the convenience of your home.
While these sites try to replicate the estate sale experience, online auctions are a completely different ballgame. They can be a lot more intense than your typical estate sale, as you will often be trying to outbid many other potential buyers at once. With that in mind, we've compiled everything you need to know to successfully snag the perfect unique item for that empty spot on your shelf –- maybe even for a bargain.
Deciding what to bid on
Karjalas/Shutterstock
Estate sale fanatic Elsie Larson of A Beautiful Mess recommends creating a list of keywords of what items you're looking for so that you can easily check to see if something you're interested in has been listed. Don't forget to try searching for misspellings of your keywords, as fewer people will find those listings (via eBay). Check back often, Larson says, because things are always changing. Some days, there might not be anything you're interested in, but other days you will have to hold yourself back from bidding on too many items!
When it comes to choosing what to bid on, be specific and picky. Don't bid on something just for the thrill of the sale, or you may buy something that will just end up in a box of junk to donate, Larson warns. Invaluable recommends being very specific with items that you collect, which will keep their numbers manageable and maximize their joy factor. For example, instead of collecting ceramics, try sharpening your scope to something like ceramic bowls in your favorite color scheme.
Winning the auction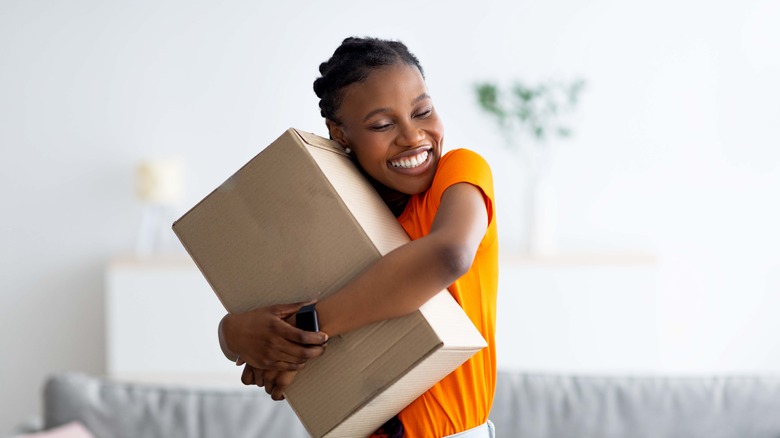 Prostock-studio/Shutterstock
Found an item you just love and want to start bidding? Don't forget to check the shipping cost and factor it into your maximum bid, Elsie Larson of A Beautiful Mess cautions, or you may get stuck paying a lot more than you intended. Larson also recommends checking the item's dimensions so that you know exactly what to expect when the item arrives and how it will fit into your space.
Once you start placing bids, it can be easy to get swept up in the excitement. Decide on your maximum budget before you start, and don't sway from it. Most bidding is likely to happen in the closing moments of an auction, and it can happen fast. Check the end time and place your maximum bid in the closing seconds for the highest likelihood of winning, according to eBay. Consider increasing your bid by a few cents to create an uneven amount, like $25.32 instead of $25.00, which eBay recommends as a method of beating out people with similar bids.
Finally, avoid scams by making sure that the estate sale website you're using is trustworthy with good reviews and no fishy-looking complaints to the Better Business Bureau regarding their business practices, per New York Attorney General Letitia James.