The Secret To Getting A Lower Price On Anything At Home Depot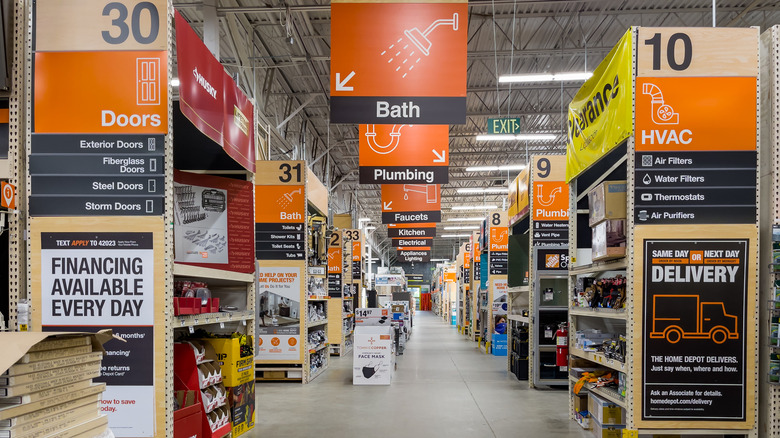 The Toidi/Shutterstock
As we all know, renovating your home can cost you a pretty penny. Between the flooring, the new appliances, and a fresh coat of paint, the numbers start to add up. According to Home Guide, the average cost of renovating your home can run anywhere between $19,800 and $73,200, depending on the size of your square footage. If you plan on shopping at The Home Depot, you can likely expect a hefty total on your receipt, which comes as no surprise since The Home Depot brings in about $49.4 million a year, Statista says.
Even if you aren't planning to remodel your home, you may be looking at a high price tag on any item when you shop at The Home Depot. Luckily, we have a few tips and tricks to get the kitchen, bathroom, and grill you want without breaking your wallet. Come on, who doesn't love a deal?
Subscribe to alerts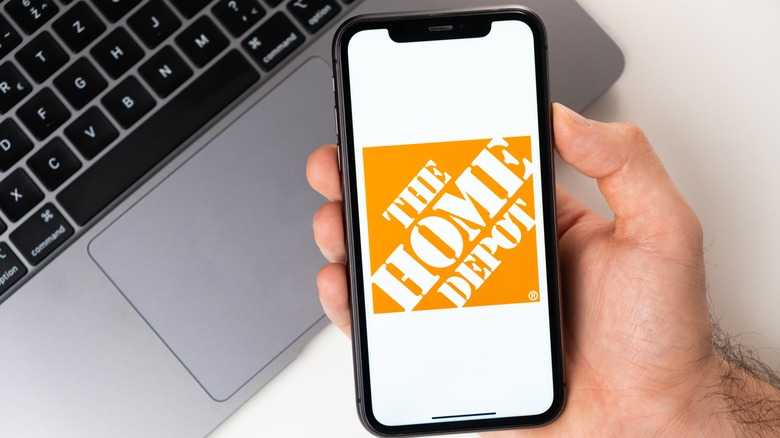 Vladimka production/Shutterstock
One of the easiest ways to get a lower price at The Home Depot is by signing up for The Home Depot alerts. According to The Krazy Coupon Lady, The Home Depot offers 10 to 15% off coupons just by subscribing to its text and email alerts. You can get additional money off by joining The Home Depot Gardening Club or completing one of the Home Depot's free workshops. These workshops offer step-by-step instructions and advice for upgrading your home. The Home Depot also offers workshops that you and your children can do together, as seen on The Home Depot.
If you want to save money, subscribe to The Home Depot's email and text alerts to receive updates on the store's Daily Deal. However, if you're solely looking for gardening tips or special promotions, we recommend joining the Gardening Club. This won't get you money off, but you will receive a freebie every now and then.
Price match system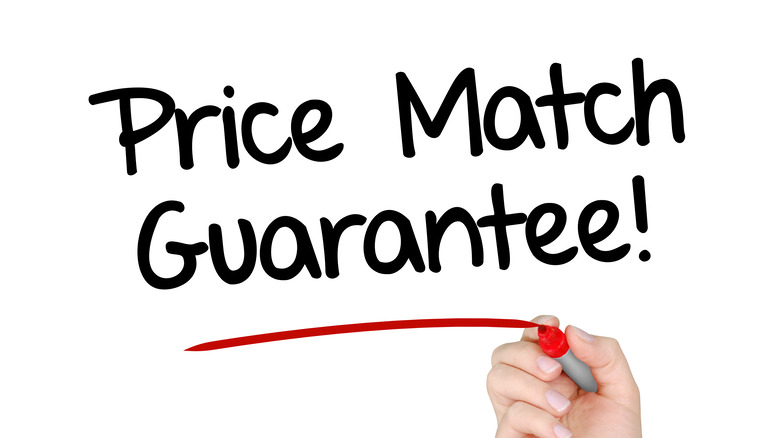 Castleski/Shutterstock
You may not be aware of The Home Depot's incredible Price Match Guarantee, which offers shoppers the chance to purchase items at a lower price. It's important to note that The Home Depot does not price match Amazon, but all brick-and-mortar retailers are fair game, says The Krazy Coupon Lady. You can price match in person or call The Home Depot's customer service number to price match online. For online purchases, the Price Match Guarantee includes the price of the item(s). However, according to The Home Depot, the customer is responsible for additional shipping costs.
To price-match in-store, simply bring in the ad, printout, or photo of the competitor's price to validate the price match. Keep in mind that the item must be in-stock from the competitor, or the Price Match Guarantee will not be honored. The items must also be identical to one another — price matching different brands is not accepted.