45 Woodworking Projects Even Beginners Can Do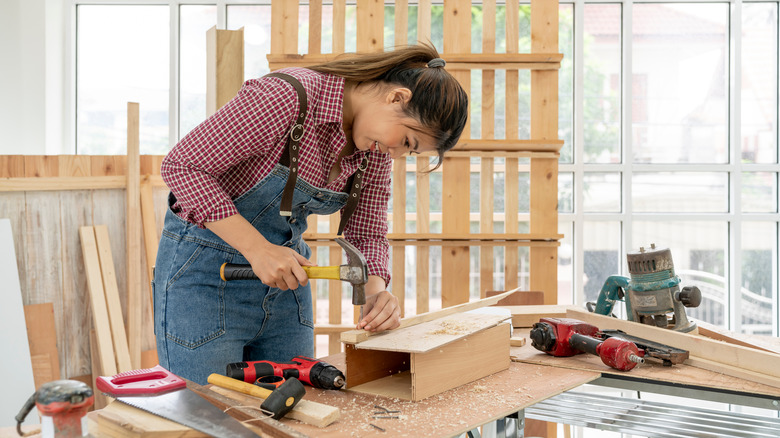 Gukzilla/Shutterstock
The possibilities are endless in the woodworking world, from constructing a mini stool to a chicken coop and everything in between. Woodworking as a hobby is just as beneficial as taking it as a profession. As found on Woodworking Street, those in the field can discover and improve their creativity, enhance mental and physical health, save the money and efforts of buying from the stores and create custom items. But as with everything, there are limits to the projects you can do depending on your expertise and skills. 
Truity explains the critical traits of every woodworker — you must be detailed-oriented, have strength and agility, possess technical, mechanical, and mathematical skills, and have physical stamina. However, this doesn't mean you must be Thanos to engage in woodworking. As you'll soon find out in this article, there are hundreds of woodworking projects every beginner can do, and we have listed a few of the most straightforward below. Most of these projects won't take you more than a week to complete.
1. Simple garden table
The majority of the construction process of this basic wooden stool is simple wood cutting and fastening. And to complete this project, you will need lumber, sandpaper, screws, a saw, drill, and paint. For the drilling part, you can check our article on how to use a drill to punch the perfect holes.
2. Cubic candle holder
This is probably the easiest project you will try your hands on, and it doesn't take much time to execute. All you need to do is cut lumber into a perfect cube and carve into it a hole of the diameter of the candle you often light.
3. Chair armrest cup holder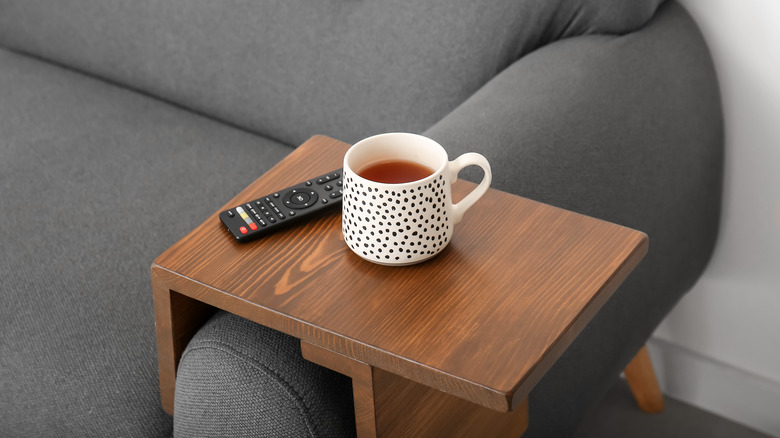 Pixel-Shot/Shutterstock
This is a dual-functional woodwork product you can make at home and sell on Etsy. It is a basic element that can turn any cushion chair into a luxurious and functional space. To build, you will need steel wool, wood glue, plywood, a wooden board, sandpaper, tape measure, clamps, a power drill, and a hole saw.
4. Floating shelves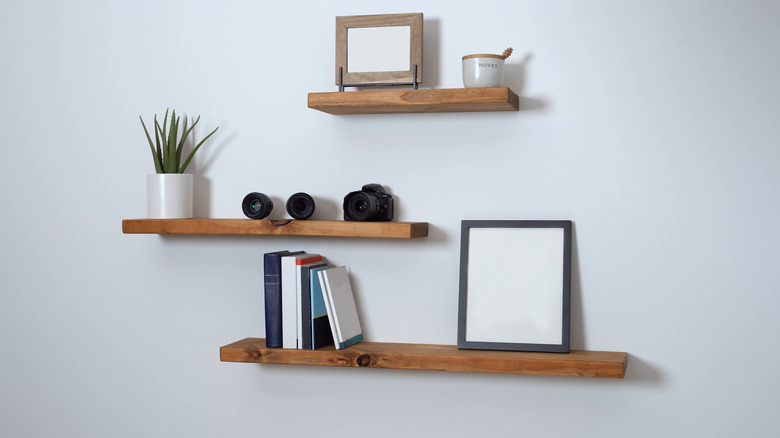 jenhde/Shutterstock
Do woodworking without putting in too much effort. These simple floating shelves will make your space more organized while adding a touch of vintage beauty to your room. Simply cut the wooden boards into slabs, sand them, and complete the pieces with the finishing of your choice.
5. Pallet wooden shelves for plants
Do you have old and broken pallets lying around in the garage? It's time to give them a new shot at life by recreating these wooden shelves. Once completed, they become useful pieces for displaying small indoor plants, décor pieces, and other prized collections you would want to show off. 
6. Stylish cookbook stand
Look at that stylish cookbook stand with back support. This is a handy tool for every cooking hobbyist; you can even make money selling your pieces after building them.
7. Four-legged minimalist living room table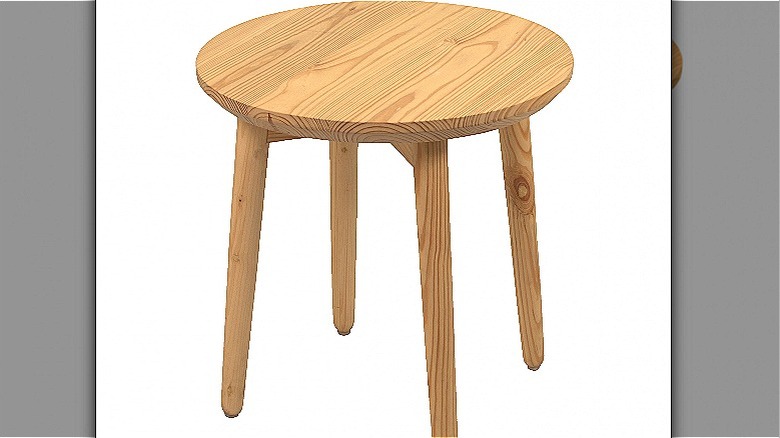 Rizki Wanggono/Shutterstock
Experiment with shapes and sizes by executing this beginner-friendly woodworking project over the weekend. Cut a round wood slap and fasten it to a wooden structure of four legs. Add protection and beauty to the final piece by sanding and painting it.
8. Bird house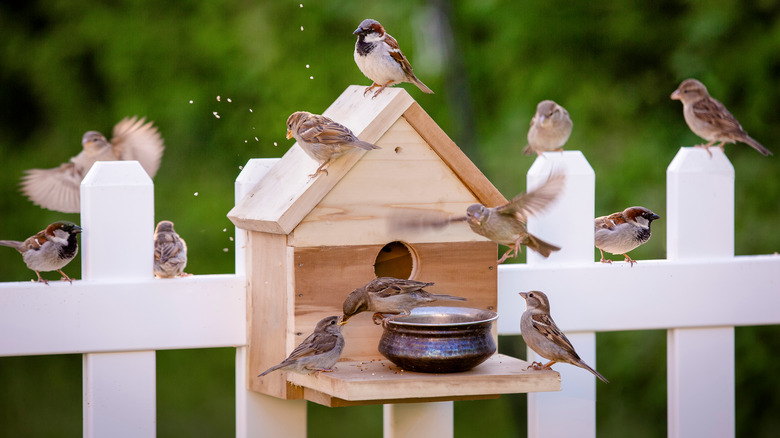 Studio Basel Gallery/Shutterstock
For your first ever woodworking project, choose a woodworking idea you'll always be proud of. Creating this basic birdhouse may feel like you haven't done much because of how easy it is — but each time you see the stunning winged creatures finding an abode in your little product, you'll be grateful you put in the time and effort.
9. Wooden swing seat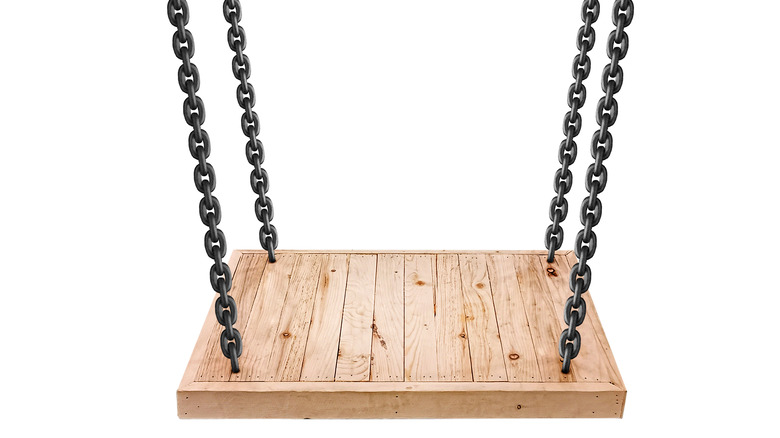 Retouch man/Shutterstock
Replace an old, worn-out swing seat with a durable one that's comfortable to sit on and make even more memories. All you have to do is carve a smooth wooden slab and fasten it to the swing's chains.
10. Wooden wine rack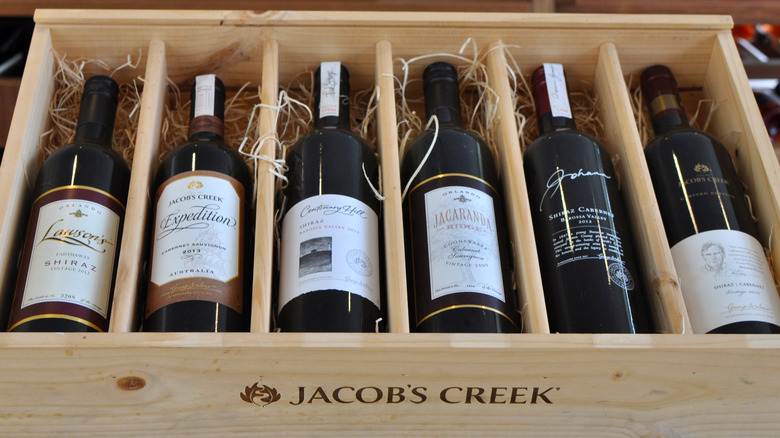 Ekaterina Kamenetsky/Shutterstock
Convert a wine crate into a storage rack. This is one of the five-minute DIY projects you've probably seen on social media, and it is a budget-friendly project that won't take much time or effort. It also makes an excellent gift for loved ones. 
11. Wooden hanger for keys and hats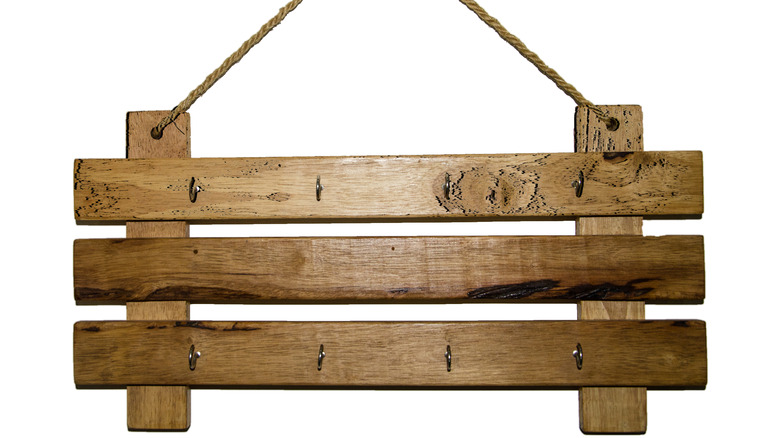 Ratanapon Srisuneton/Shutterstock
Work with stainless steel hooks, nails, wood planks, and ropes to create a functional wooden hanger for your winter coats, scarfs, and keys. For those of you looking to make money off your crafts, even as beginners, the average price of this vintage wooden hanger is $15 per piece on Etsy.
12. A 5-minute pencil holder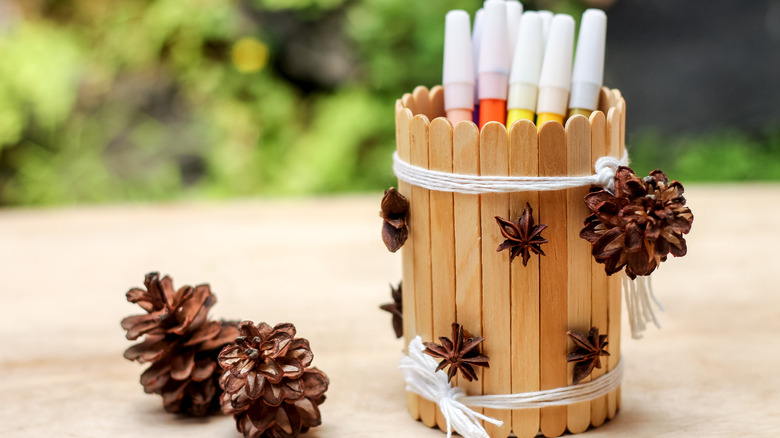 Akhmad Dody Firmansyah/Shutterstock
No drilling or fastening skills are needed, and you don't need to spend hundreds of dollars. Technically, this project is all about being creative with sticks and ropes, tying those two elements together to form a pencil holder. You may also need to work with wood glue to tack the sticks together.
13. Wooden lazy susan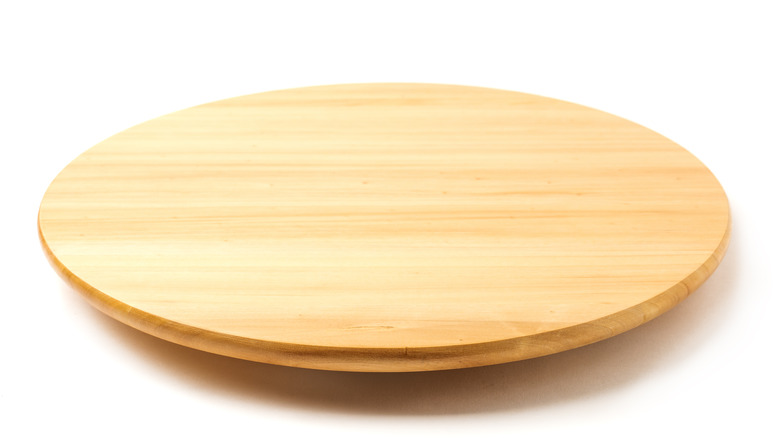 Fuss Sergey/Shutterstock
Why spend $100 on eBay shopping for a wooden, lazy Susan when you can make one at home? This is another super easy woodworking project that can be done in minutes, and the end product will be an excellent addition to your dining table.
14. Simple chopping board
Victor Moussa/Shutterstock
Do you love to try new vegetarian recipes at home? This simple wooden chopping board will make the vegetable cutting process easier and mess-free. The only set of skills you need to accomplish this project is cutting and sanding wood. If you do not know how Dirt Road BBQ on YouTube has a quick tutorial. 
15. One-stick hanger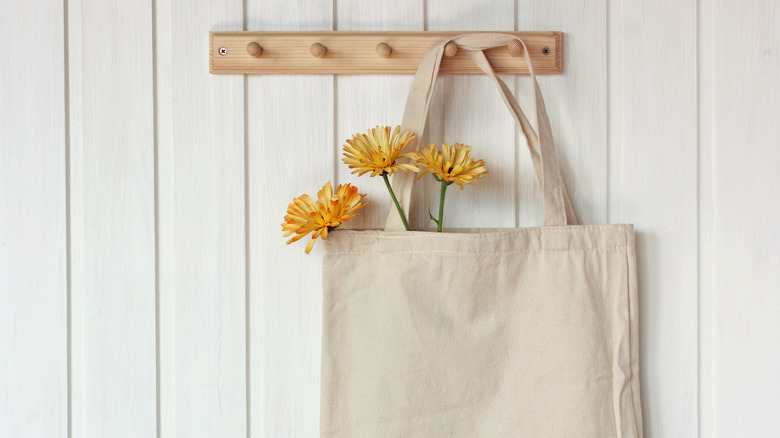 MaskaRad/Shutterstock
Buy yourself more storage space in your room with this one-stick hanger that can be mounted onto drywall. We believe that even kids can create this piece without spending a lot of bucks on woodworking tools and materials.
16. Coffee cup hanger
How do you dry out your coffee cups after washing them without putting them where they can crash? You build this wooden artsy coffee cup holder, position it securely on your countertop, and hang your coffee cups neatly to air dry and stay protected.
17. Art supply tray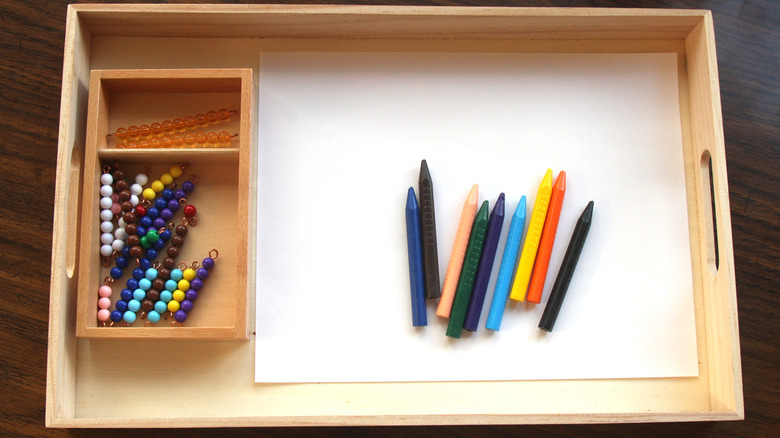 annasilverthorn/Shutterstock
Are you a lover of art? This is probably the solution to your organization's headaches. This supply tray stores your essentials in one place, so you never have to be frustrated about a missing tool. It's also good storage for small woodworking accessories.
18. Plate storage
Similar to the coffee cup hanger, this wooden rack will dry out your plates when you wash them, and it will neatly store your dishes on the countertop and make them easy to access. When going about this project, make sure you use waterproof wood that's also treated against pest attacks.
19. 3-legged coffee table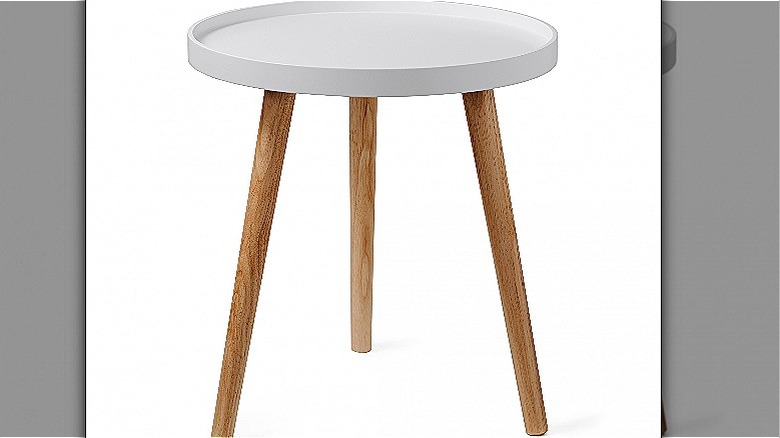 Fascinadora/Shutterstock
Three-legged stools are some of the basic woodworking projects you'll find in virtually every beginner's woodwork course. These stools are easy to make and find purpose in almost every building, and this one here will make a good addition to your coffee bar.
20. Decorative wooden frame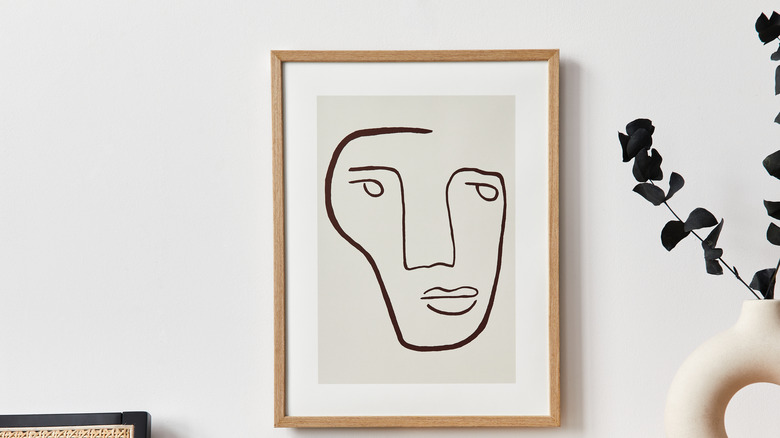 Followtheflow/Shutterstock
When arts meet crafts, this is one of the pieces created. As you can see, this wooden frame is just as basic as the painting it houses. But it's unique and can make a good decorative piece for the living room.
21. Gemstone chest box
Collecting gemstones and rocks may be one of the most rewarding hobbies, but keeping the items safe can be a big chase. Luckily, you can build this wooden chest box to keep your finds secure for as long as you want.
22. Traveling toolbox
Start your journey as a woodworker by creating a wooden travel toolbox. The important feature of this item is the simple yet striking handle that makes it easy to move your tools over long distances.
23. Wigwam-shaped wall shelves
Create snazzy floating shelves to display stuffed animals and plants in. This project will test your painting skills as well as your ability to work with shapes.
24. Planting box for gardens
If you're a gardening enthusiast and want to add woodworking to your list of hobbies, this may be a smart way to start. Create a wooden planting box for small plants and hang it on a wall inside your garden or indoors. For a plant that needs to be watered frequently, go for waterproof wood.
25. Floating bed for cats
Yanya/Shutterstock
Cat keepers, add one more luxury to your pet's real estate portfolio without breaking the bank. This floating bed for cats will test your skills in sawing, drawing simple patterns on wood, and fastening wood parts together with wood gum. But your feline friend may finally acknowledge you as the boss if you bribe it with this.
26. Simple living room cat house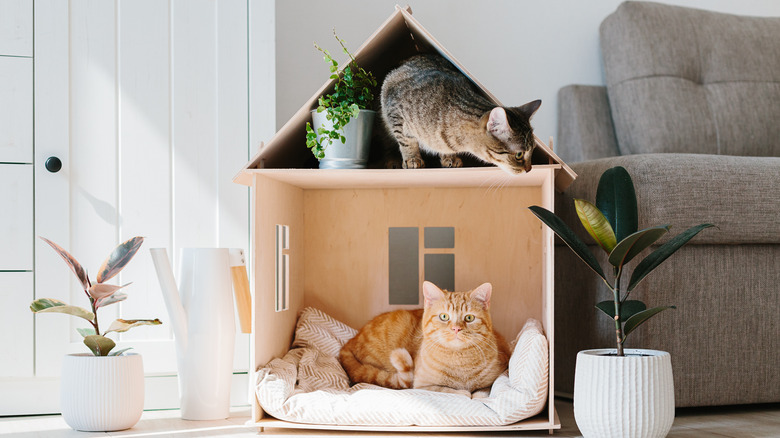 Switlana Sonyashna/Shutterstock
Make a goofy cat keep its cool inside this box-like pet house that also looks like an outdoor dog house sliced into half. It can be designed with limited materials and basic woodworking tools in the hands of a complete beginner.
27. Dog bed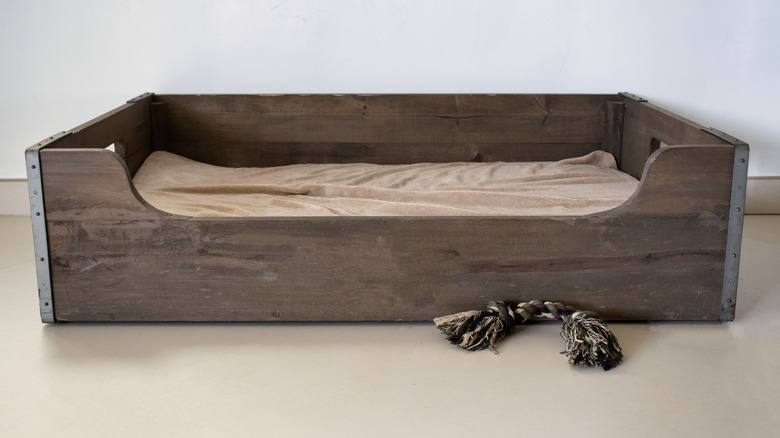 Lenti Hill/Shutterstock
Add comfort to the living of your four-legged friend with this wooden bed for dogs. You can retain the natural look and feel of the wood used or paint it to match the color of your interior. Remember that it's essential to build this dog bed with the size of your furry friend in mind. 
28. Wall key holder with lettering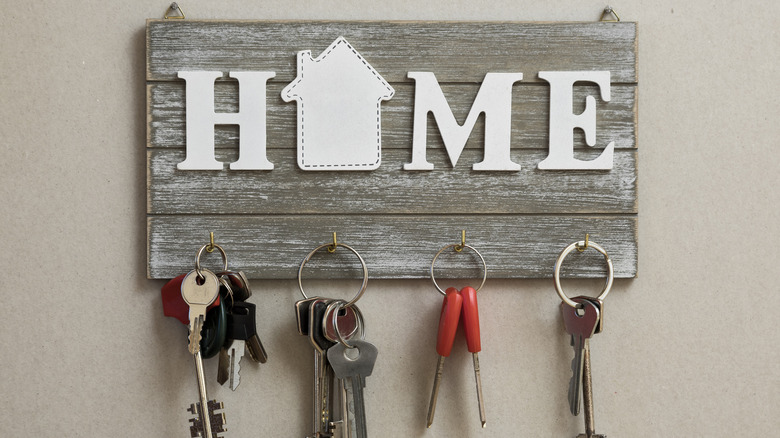 savva_25/Shutterstock
Put your lettering skills to the test and discover how to fasten simple hooks to plywood with this basic woodworking project. If you're interested in making money from your products off the bat as a DIY beginner, this may be the item you need to make to start reeling cash in.
29. Chic tier planter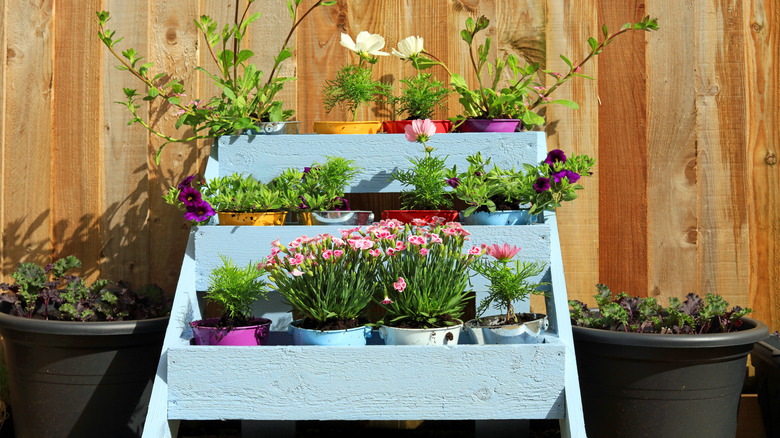 Dean Clarke/Shutterstock
Look at how chic this is and how it adds a pot of color to the outdoor space! This blue stylish three-step wooden planter brings functionality and beauty into your mini backyard garden. It can also make a perfect planter for your indoor green, flowery babies if you give that a thought.
30. Rustic bar stool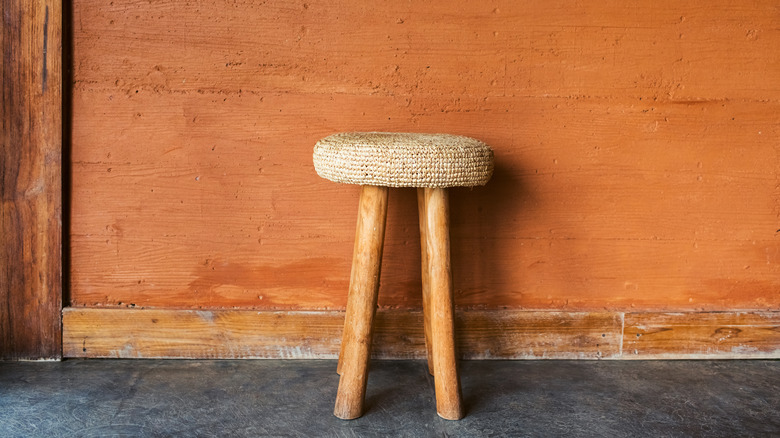 Breslavtsev Oleg/Shutterstock
The other day when we shared home bar ideas for the ultimate outdoor experience, we didn't focus much on some of the bar stools in those curated photos. But here's us making it up to you with this rustic, wooden bar stool with a wicker straw pillow for comfortable sitting. Isn't it a stunning sight?
31. Simple garden planter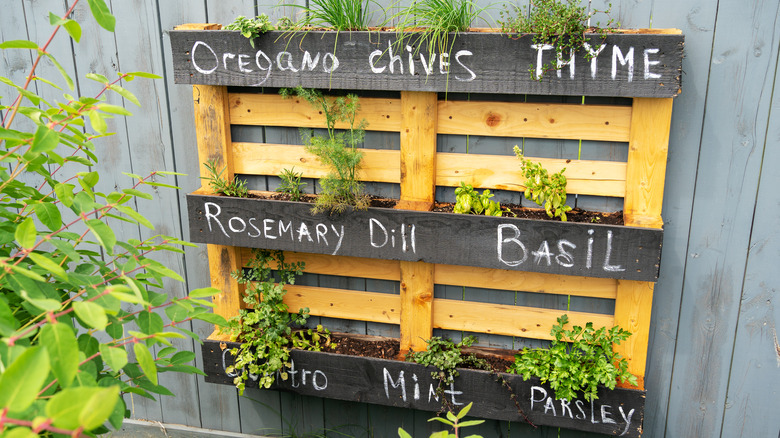 OksAks/Shutterstock
Since we are big proponents of upcycling, we thought to throw in this idea! It's another way to put those wasted pallets into good use by incorporating a few woodworking tricks. This simple planter can buy more planting space for city dwellers who want to have their own cute garden in a small apartment.
32. Modern key hanger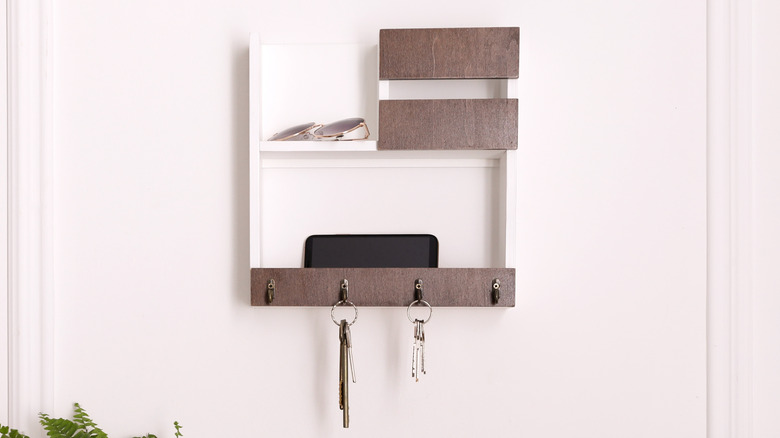 New Africa/Shutterstock
This one is for the weekend, and it will test your ability to cut wood with precision, give an excellent polishing to wood by using sandpaper, and make the right choice of paint color for the final work. But with determination, you'll have this beauty ready in no time. 
33. Bamboo-style clothing rack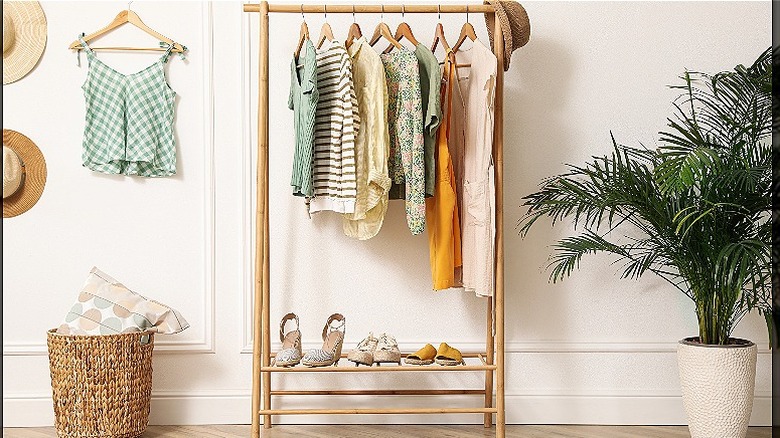 New Africa/Shutterstock
Create more space for your finds at the clothes store and display them elegantly. This bamboo-style clothing rack also features a display space for shoes and angles for hanging your hats. To execute this project, you need bamboo sticks, a saw, a measuring tape, and the fasteners of your choice.
34. Romantic caddy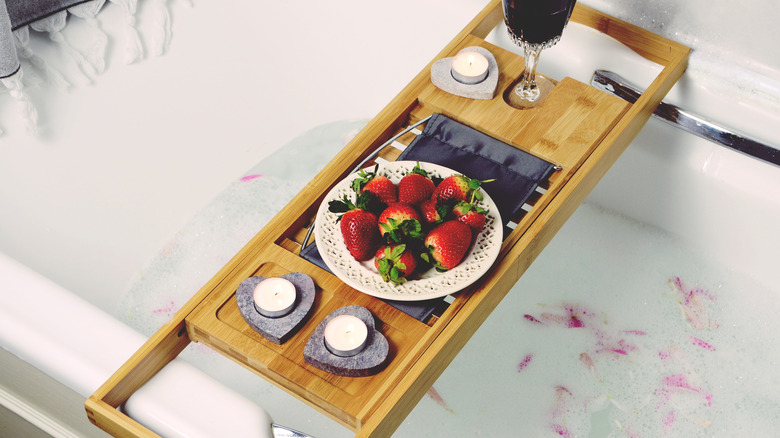 topotishka/Shutterstock
Woodworking can make you rich in mind and body, but it can also be a way to spice up your love life, and this wooden caddy is the proof. Light love-themed candles and serve wine and fruits in this caddy on your next date night. You'll be surprised by how it opens the door to a good conversation.
35. Wooden star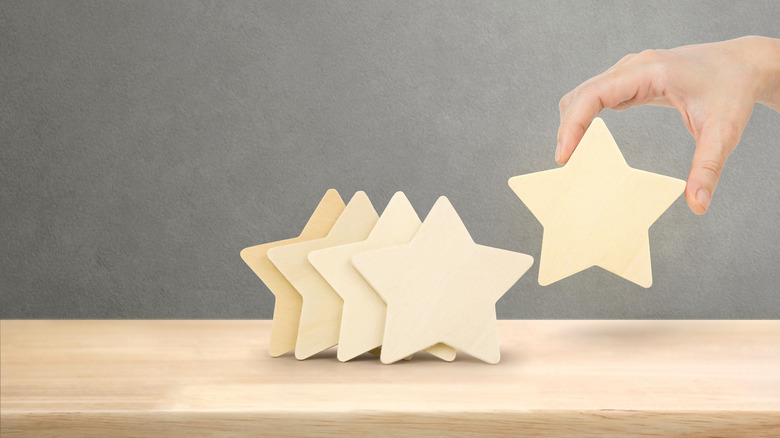 Leckamon/Shutterstock
Make stylish décor elements without having to watch a YouTube video tutorial on how to do woodworking. All you need to do is draw star patterns on wood pieces and cut them out using a simple jigsaw. You can take a step further by painting your stars in the desired color if you have a knack for painting.
36. Bathtub tray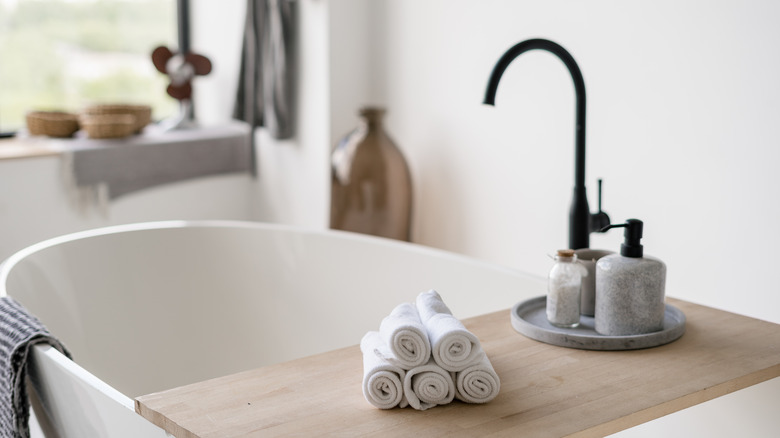 brizmaker/Shutterstock
Do you love to soak in the bathtub after a long stressful day? Upgrade your level of satisfaction with this simple tray piece that will keep your towels and supplies within reach. This project is straightforward; ultimately, you'll measure the width of your tub and cut a slab that will bridge the two ends.
37. Patio furniture set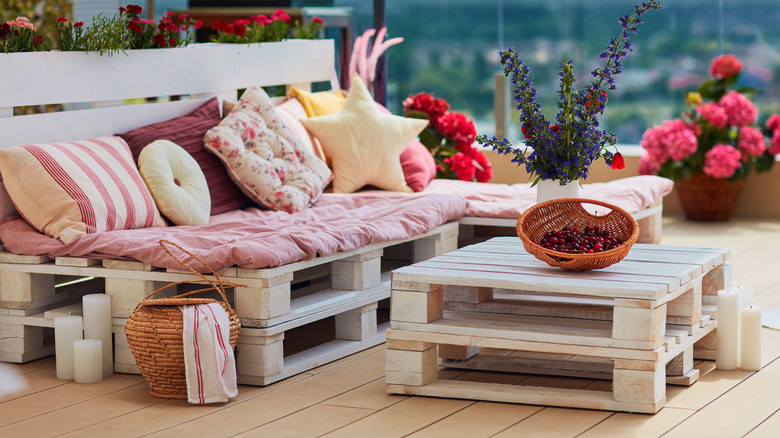 Olesia Bilkei/Shutterstock
You don't need wads of dollar bills to create the perfect patio. Buy used pallets from a store around you or get some for free from people willing to give a helping hand. This pallet patio can create the best setting for a date night, especially when complemented with flowers.
38. Wooden rulers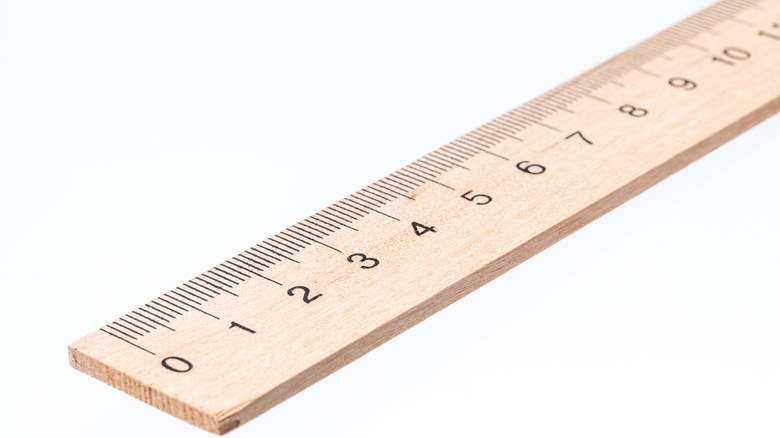 monte_a/Shutterstock
This is an additional path to making money from your work as a beginner in the woodworking space. While cutting the wood needed to make a ruler is pretty easy, making the calibration requires attention to detail. But once you get it right, a wooden ruler can sell for $1 to $2.
39. Chalk board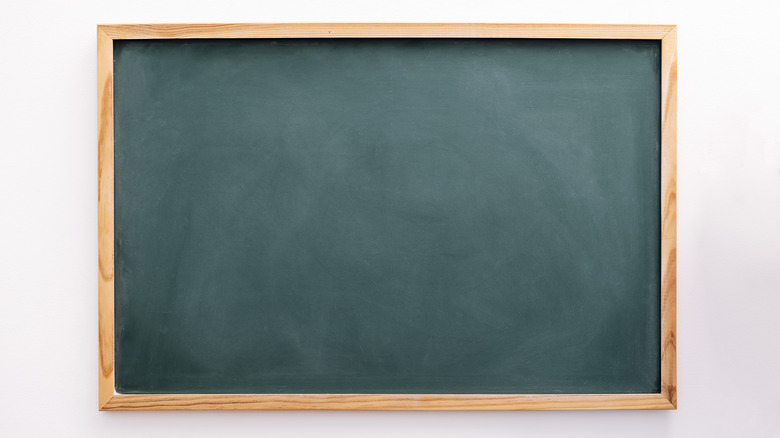 Raul Mellado Ortiz/Shutterstock
Hanging a chalkboard outdoors can be beneficial to you and your little ones. And building a DIY chalkboard is a low-budget project that anybody can do quickly. Just make sure to consider the available space where your board will be hung when completed.
40. Stress-relief wooden cubes
stockwerk-fotodesign/Shutterstock
Take control over stress with these stress-relieving wooden cubes that can be designed with a small block of wood. This should be considered a 30-minute woodwork project, but the amount of time you'll spend on it will depend on how many cubes you want to make and the level of detail you want to give each.
41. Simple liner mounts for large elements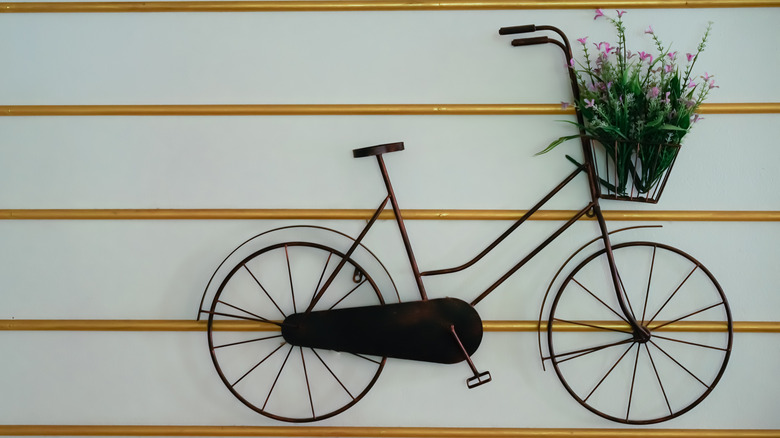 Mr.Anuwat Rumrod/Shutterstock
If you have just snapped up some cool extra large décor items on the discount shelves over at IKEA and don't have enough space to display them, this project is for you. Paint bamboo sticks glossy and fasten them to the wall. Complete it with metal hangers and mount your items safely.
42. Wooden frame mirror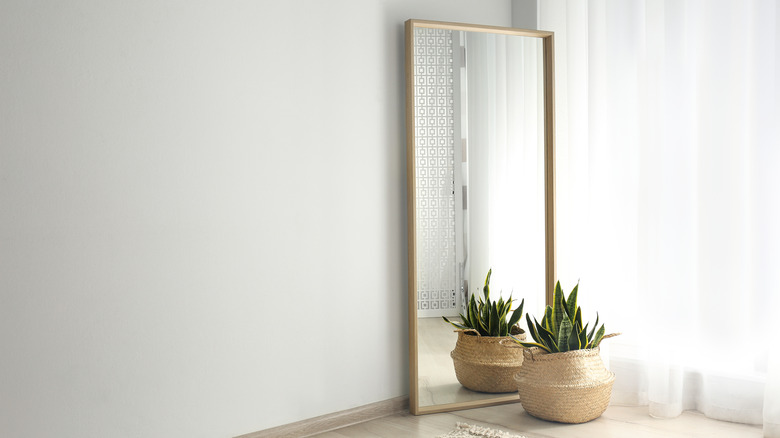 New Africa/Shutterstock
Planters are cool, wall mounts are nice, and chopping trays can be good to have, but this wooden frame mirror is an essential beauty. No need to spend bucks buying oversized mirrors again, and you'll always make the perfect size in a unique but simple design.
43. File document holder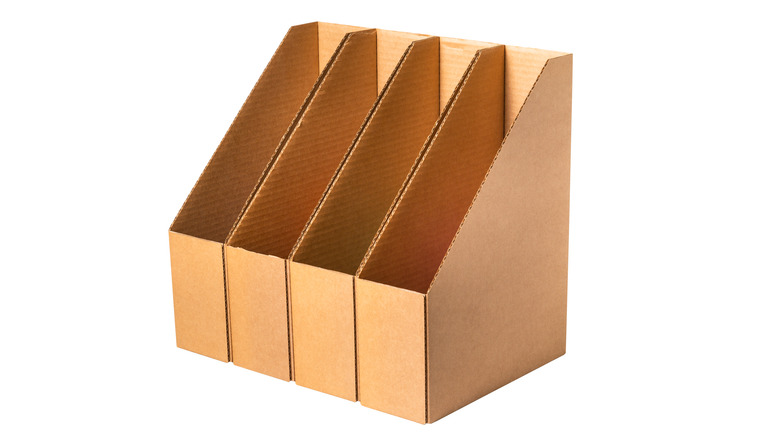 mdbildes/Shutterstock
Cardboard is a woodworking material that has found purpose in so many projects, and this right here is an example. However, for the sake of durability, you can make your own file holder with plywood. This piece will help to keep your office space more organized.
44. Shoe rack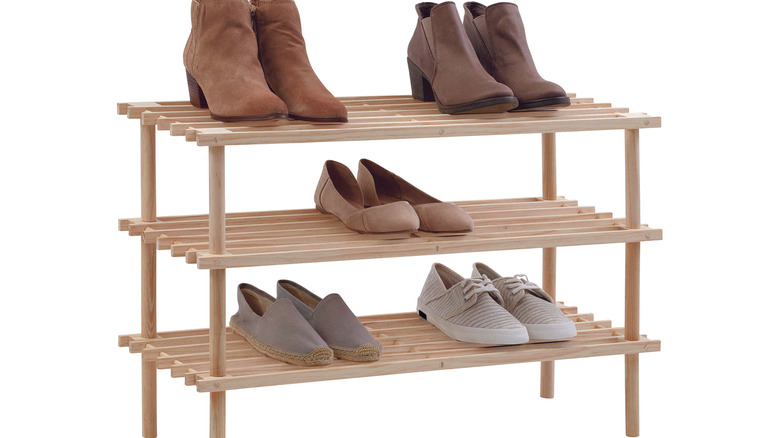 Target Shot/Shutterstock
Go a little bit expert level with this sturdy wooden shoe rack for organizing the types of shoes that are not to be stored in airtight spaces. This project may not be on the budget-friendly side, but the products can fetch you a lot of money when you sell them to furnishing retailers.
45. Wooden toy gun
These wooden toy guns sell for $30 on Etsy, Shopify, and Amazon. You can start making them for sale or save the budget on your kids' toys.