Hilary Farr's Tips For Eco-Friendly Decorating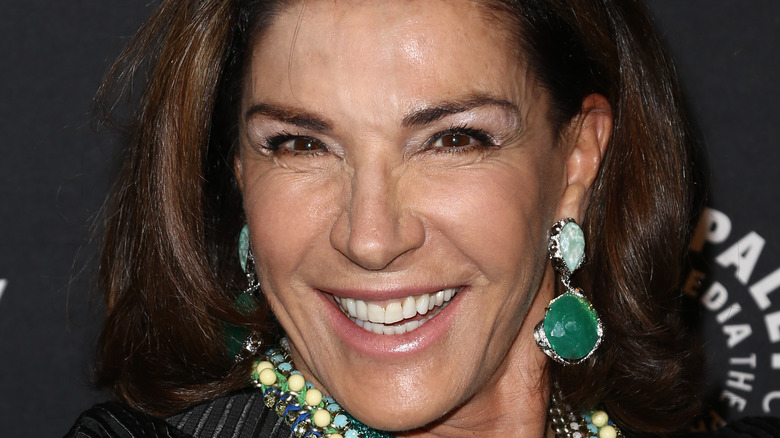 Debby Wong/Shutterstock
Decorating your home in a sustainable and eco-friendly way can be difficult. Often, the best green options are expensive or extremely limited. When you're trying to help the planet while also giving your home a touch of your personality, finding the perfect eco-friendly décor might seem impossible. Luckily, British-Canadian celebrity interior designer Hilary Farr has some great tips to get you started.
Farr is a television personality, business owner, and designer known for the HGTV shows "Love It or List It" and "Tough Love with Hilary Farr," as per HGTV. The television host, who first found fame as an actress in the '70s and '80s, has renovated homes across the globe. Along the way, she has picked up some great knowledge about eco-friendly décor and how to make your home a sustainable place that still looks fresh and modern. Thankfully, you don't have to make it on either of her HGTV shows to learn how you can redecorate with the state of the Earth in mind. Here we go over two of her most helpful tips.
Save what you can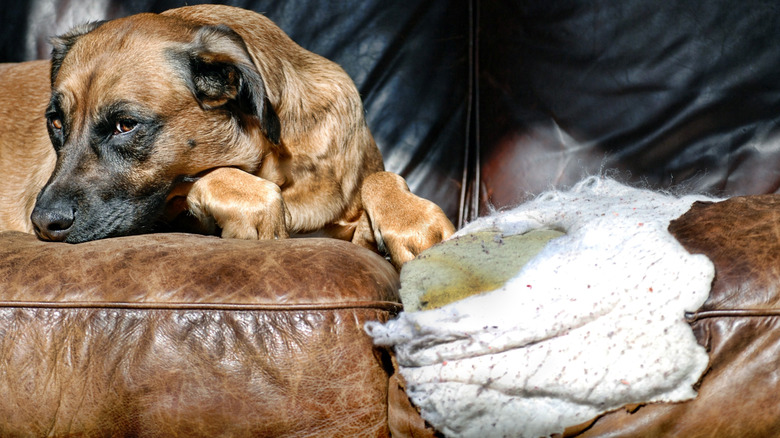 alison1414/Shutterstock
One of the best ways to practice sustainability with your home décor is to reuse and upcycle. Take a look at the pieces in your home that aren't working and figure out what you can give new life to instead of throwing them away.
In a Pix11 interview, Hilary Farr uses a hypothetical sofa as an example. She says, if your couch has been ruined by your dog, cat, or an overnight guest, don't assume that you need to throw it out. Instead, see if you can salvage it by taking it to an upholsterer. Farr compares this to the current fast fashion trends we are seeing nowadays. She warns viewers not to buy furniture that reflects fast fashion. Rather, we should invest in furniture that is sustainable. Intentionally choose furniture that will withstand the test of time and easily be refurbished when it receives some wear and tear.
Go natural on Christmas décor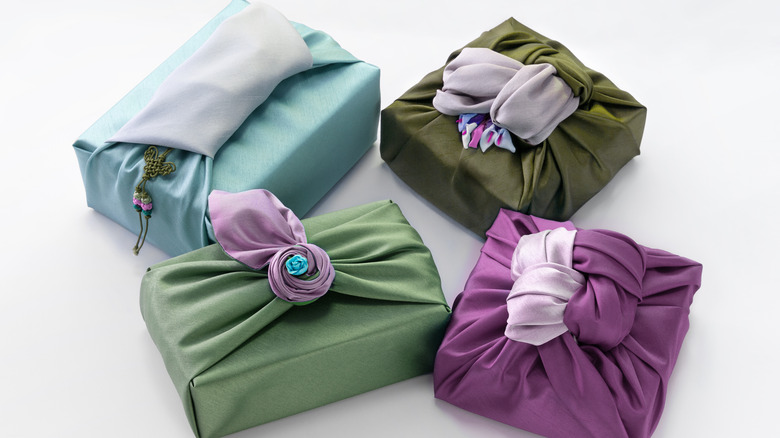 NoonBuSin/Shutterstock
Even though we still have several months until the holidays, it's never too early to start considering our options for décor. During the Pix11 interview, news anchor Alex Lee inquires about Hilary Farr's tips for sustainable Christmas decorating, particularly with present wrapping. Lee raises concern about wasting paper wrapping that goes into the trash after the holidays are over.
Farr encourages the practice of saving and ironing used wrapping paper to cut costs and help the environment, but she also knows most people don't have the time for all of that. As an alternative, she suggests wrapping presents in recycled fabric such as orphan socks or old t-shirts with fun patterns on them. Another anchor wonders if there is a sustainable yet affordable option for roping that you would decorate your home with during the holidays. He complains that natural roping is too expensive, but plastic roping is harmful and tacky. Unfortunately, Farr does not have a good alternative. Instead, she suggests that we "bite the bullet" and realize that all-natural roping is not only better for the Earth but also smells and looks better.