The One House Feature Hilary Farr Thinks You Should Splurge On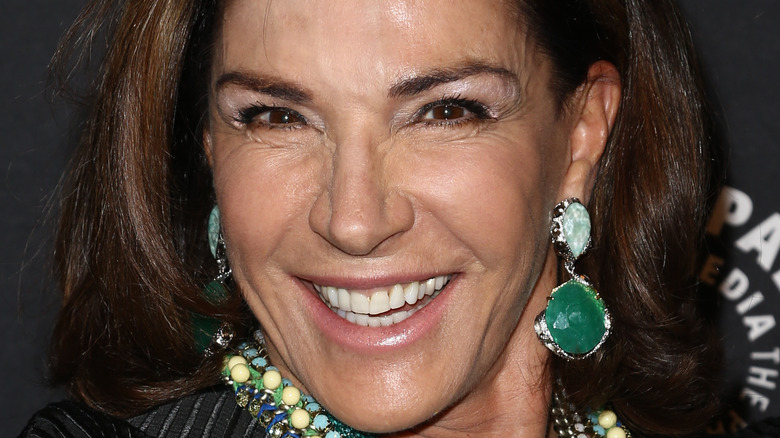 Shutterstock
Since 2008, HGTV's "Love It or List It" is one of those shows that get us thinking about whether we should love or list our own homes. The show follows David Visentin, a real estate agent, as he tries to convince wary homeowners to leave their homes for a property more suited to their needs (ahem, move-in ready, anyone?). Meanwhile, the show's other half, Hilary Farr, an interior designer, must leverage her savvy design skills to get homeowners to stay (and love!) their current homes.
With that being said, Hilary Farr of Hilary Farr Design has one heck of an eye for design if you ask us. We are obsessed with her style as we watch her transform under-the-radar homes, turning them into places that suit many of the show's homeowners. What we love most about the show? The playful banter between the show's hosts, of course — and how Farr could make just about anyone love their homes again with her stunning transformations!
So while we know what she thinks we should splurge on when it comes to our garden design, here's what the interior design pro thinks we should splurge on when it comes to the interiors of our abodes.
The home upgrade that interior designer Hilary Farr thinks you should make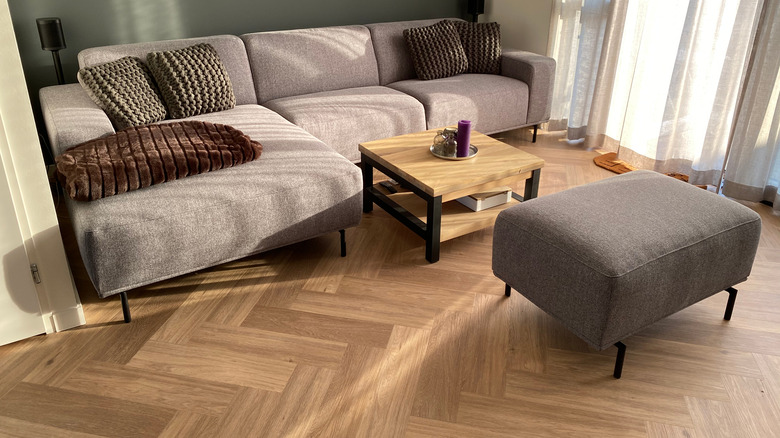 Shutterstock
While she was giving an interview with the Indianapolis Home Show, the designer was asked, "What's one thing you think people should splurge on for their home?" Hilary Farr's answer? "Beautiful floors." While Farr wasn't specific in this interview about which flooring one should go with, we have to think that it would be wood flooring because what's more beautiful than these gleaming floors? Plus, we noticed this is what she tends to use during many home renovations on "Love It or List It".
The designer noted that "green design" is the most crucial part in an interview with Huffington Post Canada. Farr explained, "Reclaimed woods that look beautiful with any design choice from sleek modern to traditional to hardcore country! The designs are available in a variety of old-world layouts such as herringbone: Notice the scale has been notched up. Not your granny's parquet!" If you're in an apartment or larger open-air floor plan, the designer suggests that you "play with this in small spaces or use it for drama in large open spaces. LEED approved is as important as how they look."
However, for those that like the feeling and comfort of carpet over hardwood, Farr told the Star Tribune, "A brand-new area rug, flooring or even wall-to-wall carpet can make open spaces feel more cohesive. Color can change the way a home feels." We couldn't agree with this more!