The Best Time To Shop At The Container Store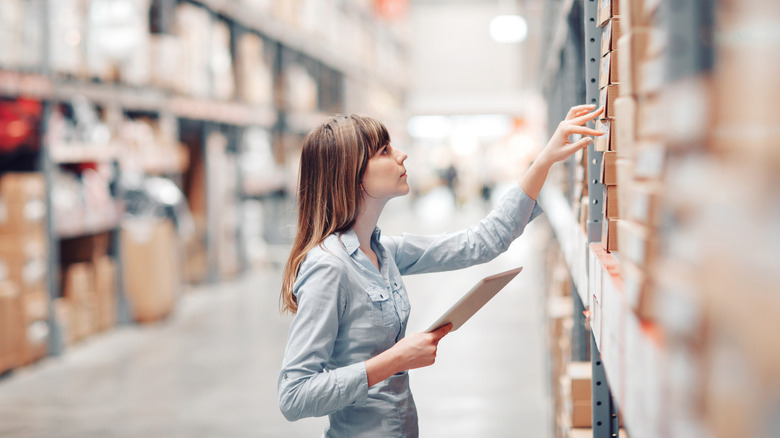 Fusionstudio/Shutterstock
An organizer's paradise, The Container Store is known for its ultimate selection of storage products, including custom closet designing services. For over 40 years, the specialty retail chain has provided home organization containers for your bedroom, bathroom, kitchen, and beyond. From jewelry box organizers to storage bins and shelving, the specialty retail chain also features its in-house Elfa brand, a drawer and shelving system designed to function alongside bedroom closets, garages, pantries, and offices. With any custom job comes a hefty price. Elfa custom closet designs can range from about $900 to $12,000, depending on the size and type chosen, per The Container Store website. If you're looking to save money on this type of project or any other storage items at The Container Store, keep a look out for their periodic sales and discount programs.
When's the best time to shop? While The Container Store often features sale items on its website, the popular storage retailer also offers many annual and seasonal sales around the winter holidays like Black Friday, Thanksgiving, and Christmas. Keep reading to learn more about these opportune times to shop!
Various times to save on Elfa shelving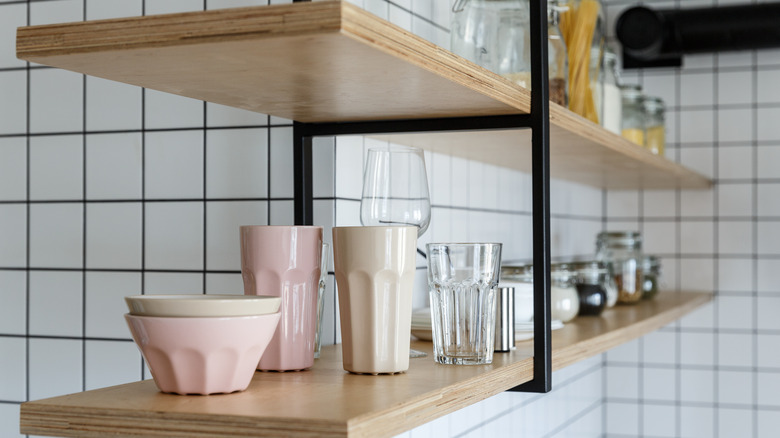 Kartinkin77/Shutterstock
The best time to save on your custom shelving project is with the Elfa Sale, typically hosted during the winter. Beginning after Christmas or into January, the sale period sometimes extends until about mid-February. According to Deal News, The Container Store offers 30% off all their Elfa brand products, including installation during this time. Other saving opportunities spring up most any time of the year as well. From late March to May, you can save on storage and closet products marked down 15% to 30%. During the summer (July to September), look for deals in the range of 25% to 40% on organization items, including custom closets, desks, shelving, and storage boxes. Another bonus is online customers may receive free shipping for orders over $75.
If you miss the opportunity to shop these sales, you might sign up by email with their POP! Program, which sends customers electronic sale notifications and other featured deals, per The Container Store. Customers have said they have received coupons up to 25% for Elfa products and installation.
Hit the store during Black Friday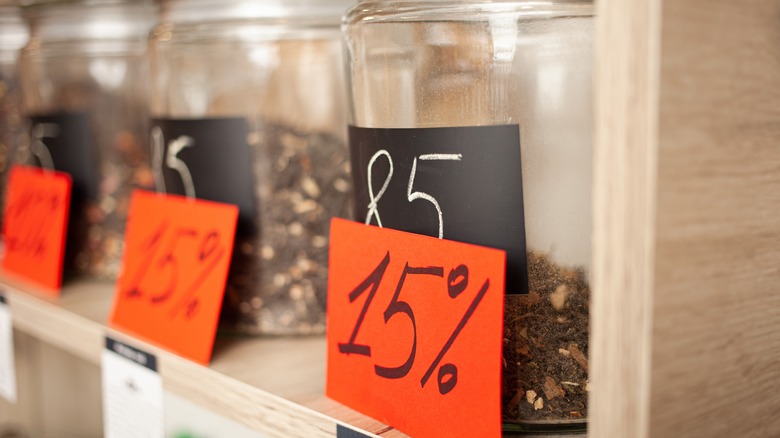 Vaillery/Shutterstock
Not only are the holidays an important time to shop for family and friends, but they are also time to take advantage of store savings. According to The Peaceful Mom, the top sales for any retailer typically fall on Black Friday, Labor Day, and Memorial Day. The Container Store is no different with their Black Friday sale, as it extends over the weekend into Cyber Monday. POP Members may receive deals earlier than Black Friday, while additional deals are available for non-members closer to Thanksgiving. You can expect 25% to 30% off items during this time, including doorbuster deals on several storage options.
Additionally, the Customer Favorites and Closet Essentials sales pop up mainly during the summer months, per Yahoo! News. Here you can save on kitchen essentials like a baker's storage set, a three-tier rolling cart, and so on. Whichever items you select, you can receive 20% off with every three items purchased. With the endless possibilities, the chance to save money at The Container Store can be substantial when you shop at the right time.