25 Superhero Bedrooms That Will Make Kids Feel Like They Can Save The Day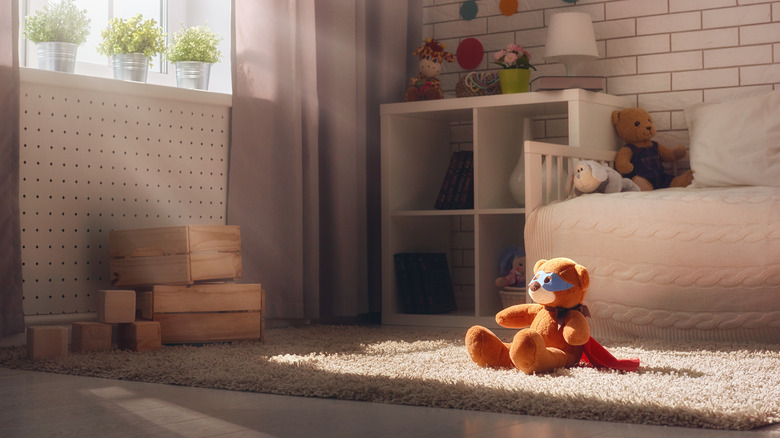 Yuganov Konstantin/Shutterstock
We may receive a commission on purchases made from links.
Once the little ones outgrow the crib and the peaceful, serene nursery decor, it's time for an upgrade. Toddlers and little kids can start to form an interest in superheroes at a young age, and not just because they see it on TV or hear it from siblings or friends. Superheroes can actually be very beneficial to kids, especially after COVID and the idea of keeping everyone safe. According to Me Books, superheroes can act as role models, instill moral values, and even boost self-confidence. How's that for saving the world?
A new kids' room can have a lot of themes, from butterflies to rainbows to animals and sports. While it's definitely possible to go all out and create a room top to bottom, there are also plenty of ways to create an inspiring and comfortable space using decor and bedding alone. If you're looking for inspiration to create a space for kids with a superhero in mind, we got you. We've got 25 bedroom ideas to create a space your kid will love to spend time in and even maybe get to sleep a little faster. To infinity and beyond!
1. Superhero shelving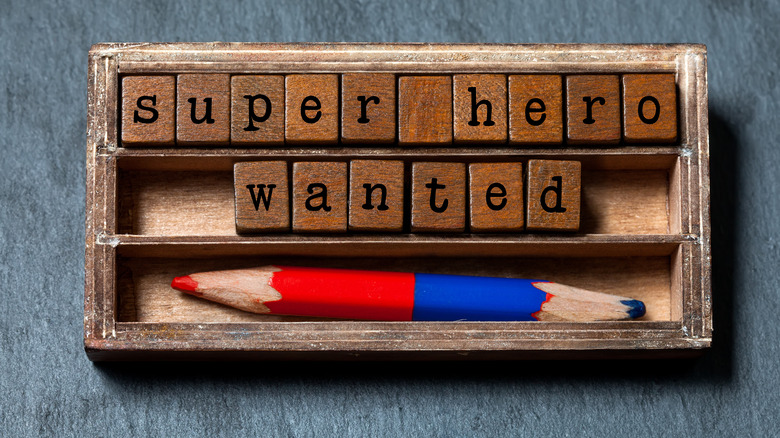 Besjunior/Shutterstock
While a simple floating shelf does the job, a black shelf with Batman wings or a "W" for Wonder Woman can be an inexpensive way to bring out your little one's superhero. This offers a great place for inspirational saying using letter blocks or as a place to display their favorite superhero minis?
2. Inspiring bedding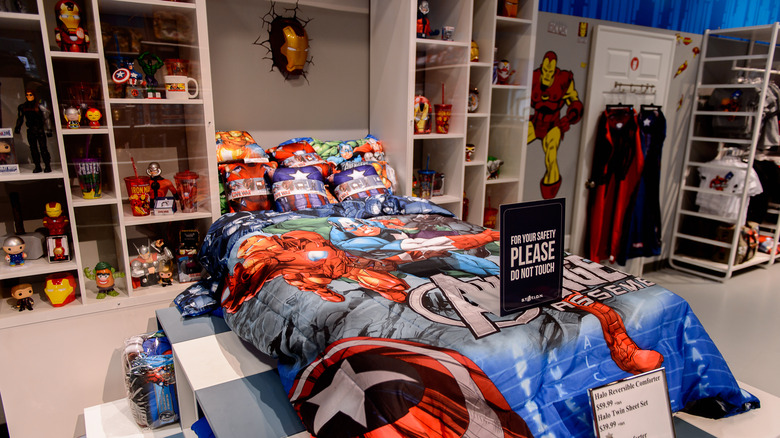 Anton_Ivanov/Shutterstock
Do you remember as a kid going to bed with a comforter of your favorite character? That trend is still alive and well and is great for a kid's superhero bedroom. Let them go to sleep with the Avengers, keeping and eye out and wake up ready to save the day.
3. Area rugs for super fans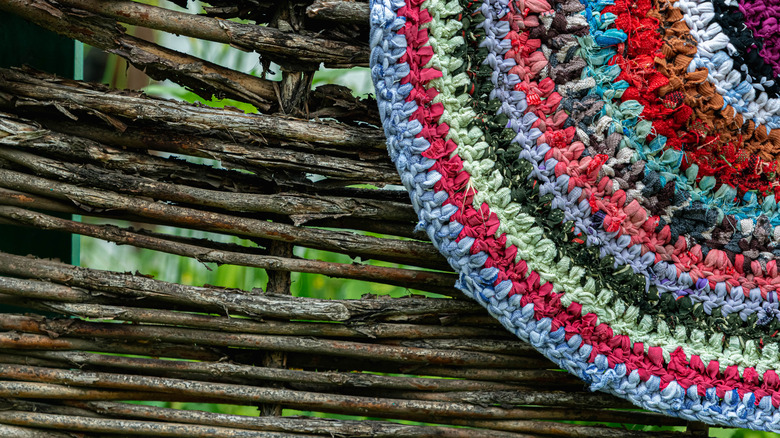 AnastasiaSi/Shutterstock
A Captain America shield rug not only adds some bright color to the room, but it's a great focal point for a kids' bedroom. Match it with red and blue bedding and a decor mask to bring the room together.
4. Themed light fixtures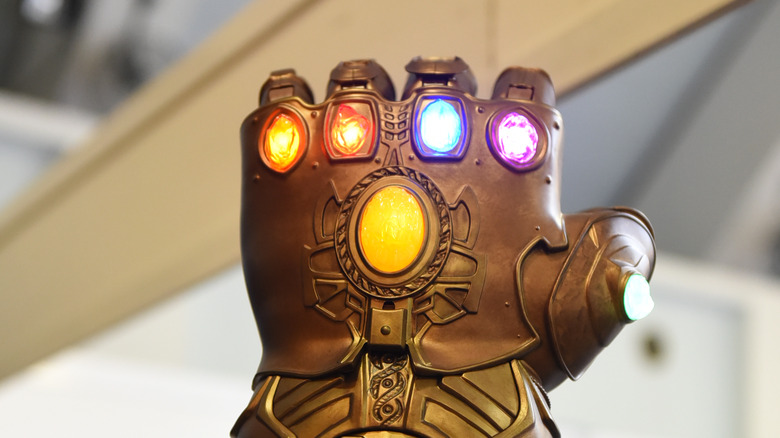 ByRazifNasir/Shutterstock
What are some iconic superhero symbols? Wings for Batman, hammer for Thor, and "i" for Incredibles are all perfect as a nightlight or lamp. We've even seen a Captain America Shield that looks like it's crashing into the wall or this Infinity Gauntlet light.
5. Super framed pictures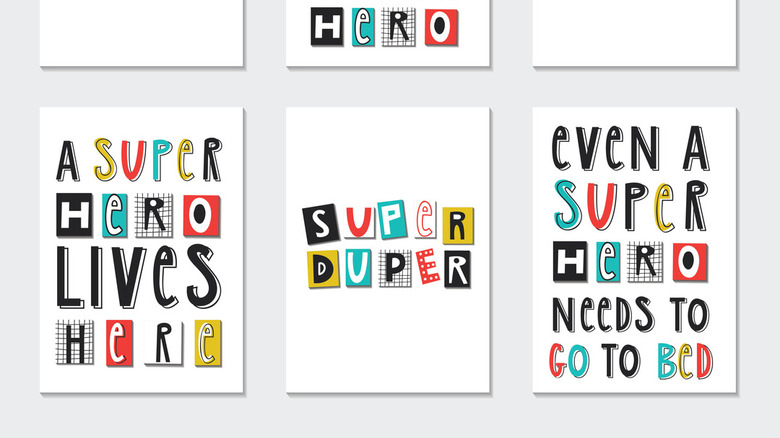 There are so many logos and items you can display for a kids' superhero room. Why not frame a picture of your child in their favorite costume? Another idea is to frame movie posters or even search for customizable picture frames to give a personal touch or use inspirational canvas art like those pictured.
6. Wonderful wallpaper ideas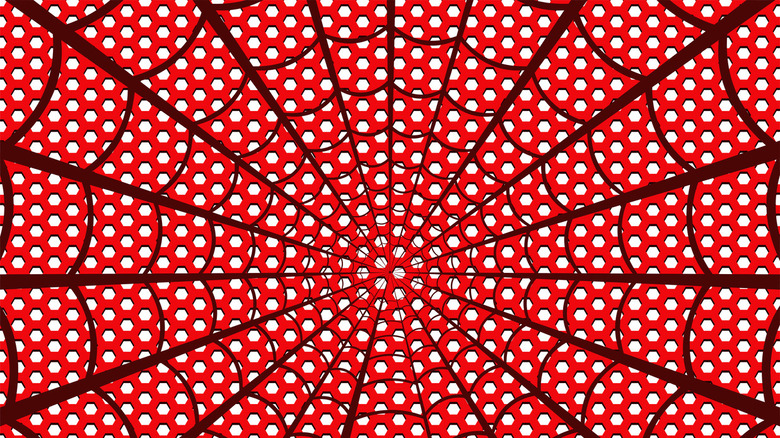 Wallpaper is an easy way to set up a superhero bedroom. A cape, a web, or even simple gold stars decal is an easy and cost-effective way of decorating a kids' room like their favorite superhero if wallpapering seems like too much work.
7. Bookshelves to inspire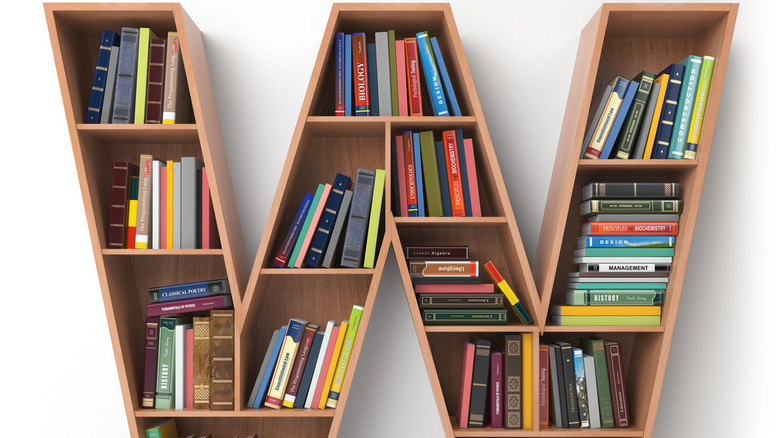 There are many ways to decorate a bookshelf for a superhero theme. Buy some bookends with your child's favorite character as a decor and useful item, or even dedicate the shelf with books that are all about saving the world. This "W" shelf would make Wonder Woman proud.
8. Painting for a superhero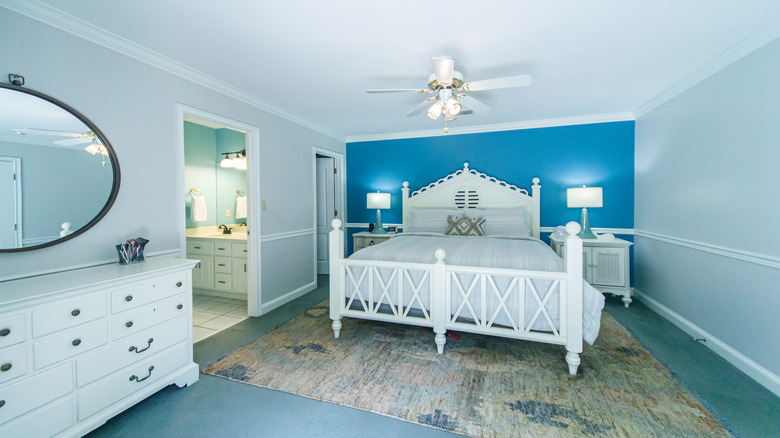 Ursula Page/Shutterstock
Don't underestimate the magic that a coat of paint can do to a room. An accent wall painted red, blue, or gold can really set the stage for a superhero-themed room.
9. Fun dresser ideas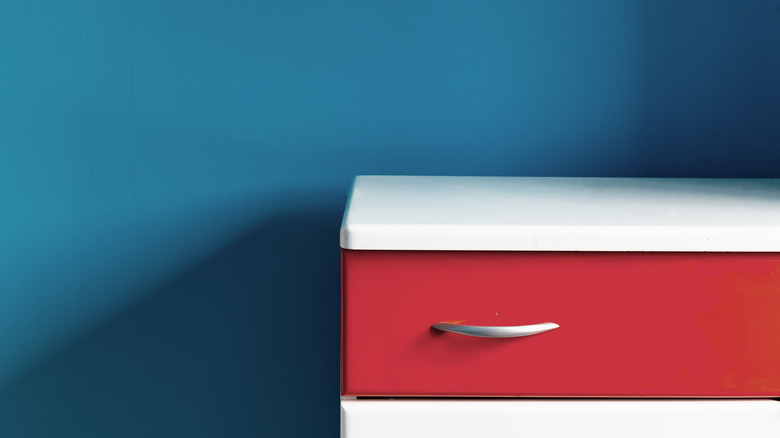 avtk/Shutterstock
A dresser has many elements that can be replaced to cater more to the superhero theme. Change the drawer knobs to characters, or even use stick-on wallpaper to decorate every other drawer in DC or Marvel characters.
10. A magnificent mural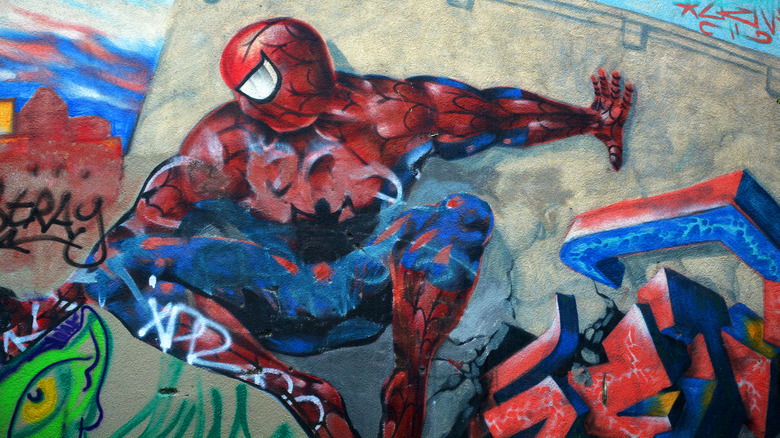 meunierd/Shutterstock
Do you paint or know someone who paints? A mural is a great way to decorate a superhero bedroom. We love the idea of a cityscape background where decor can be added throughout the room to bring the theme altogether or a specific hero highlighted on the wall.
11. Stunning decals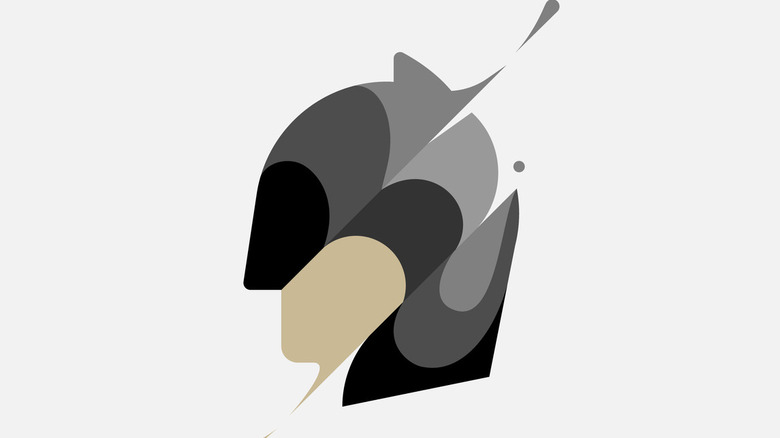 Another idea that is less permanent than a mural is to do wall decals. There are plenty of options out there, from simple black-and-white to full-color and even metallic. Choose one that fits the room and that your kid really likes, so they will be excited to go to their room and play.
12. Soaring ceiling fans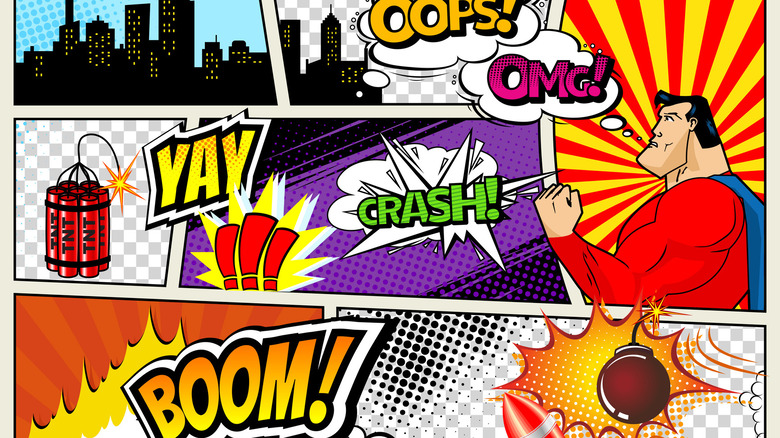 Take your regular old ceiling fan and make it fly with some paint, decals, stickers, or even wallpaper. Take the boards down and decorate them any way you'd like. Try using stickers or phrases that say "pow!" so it's not specific to any character (in case your little one grows out of it).
13. Masked curtain ties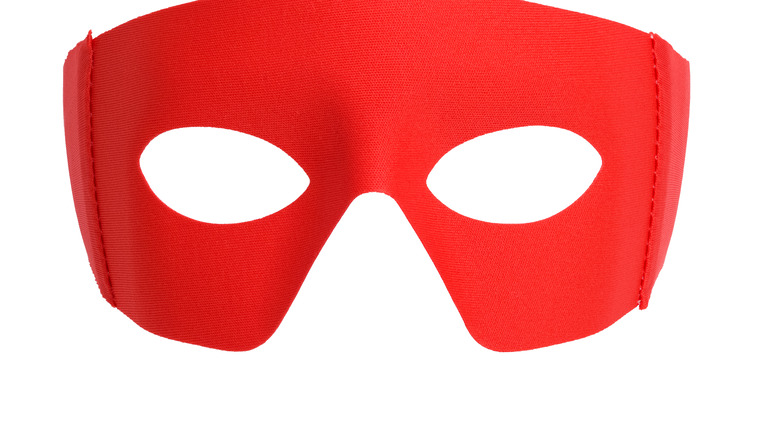 Mega Pixel/Shutterstock
Take simple white curtains and tie them back with a Superman, Batman, or Wonder Woman mask. Simple and easy, this is one project that you can easily DIY and can even get kids to help and create. You may even have a mask already done from a costume party or school art project.
14. Super fun beds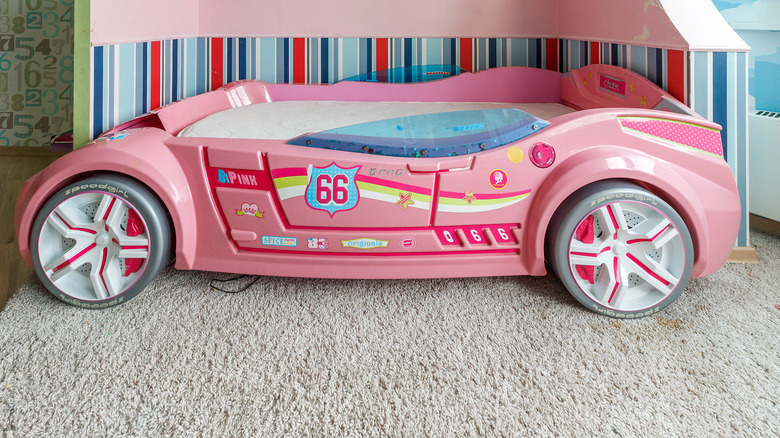 Studio MDF/Shutterstock
A big-ticket item, a bed that looks like the Batmobile is pretty tough to pass up — but you can find cool superhero beds of all sorts. If it's in the budget, you really don't need to do anything else in the room aside from color coordinate.
15. Pillows for tired superheroes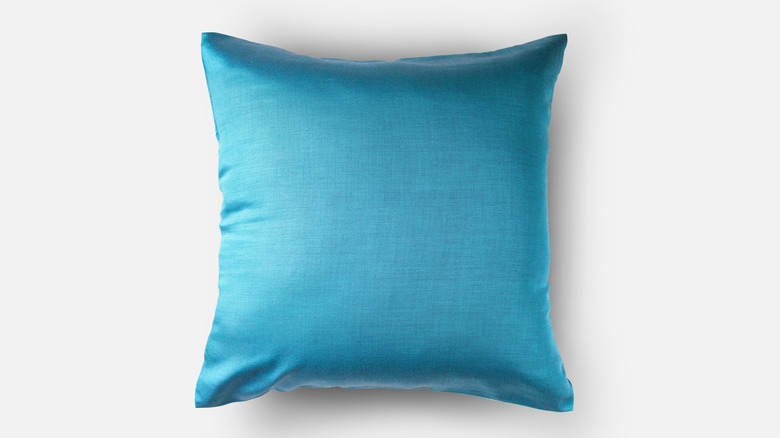 Super Images/Shutterstock
Throw pillows are an easy way to decorate a superhero room, and the best part of it is that they are easily removable, can be put away when needed, and some are even washable. Even if you can't find any with your child's favorite character on them, you can get colors that match their superhero costumes.
16. Store those superhero toys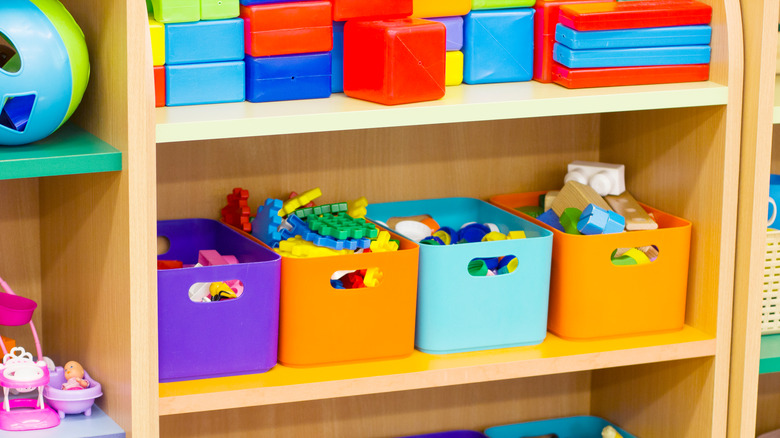 Valeryia Lushchynskaya/Shutterstock
All those superhero characters need a place to rest after a day of play. A storage box or bin decorated with superhero decals or even in superhero colors is a great way to help kids clean up, while also lending to the decor of the room.
17. Wonderful wall hooks
miley27/Shutterstock
Backpacks, jackets, and capes need a spot as well. Buy something basic, like that pictured, and paint it or add superhero decals, or incorporate a wall hook with an "M" for Captain Marvel or a "i" for The Incredibles. It takes up minimal space and serves as decor and a way to get things off the floor in your kid's room.
18. Daring door knobs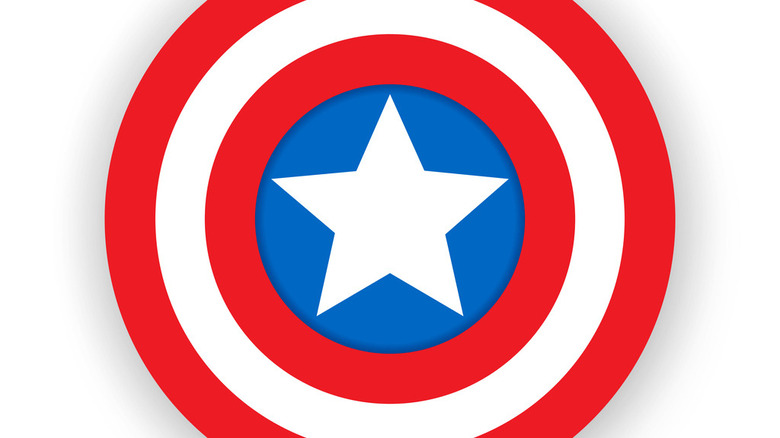 Door knobs are a great way to incorporate a superhero theme in the kids' room. Whether it's a symbol, character face, or even color, a door knob is easy, fun, and creative. Can't find ones in the right superhero? Paint some white knobs!
19. Name signs in superhero fonts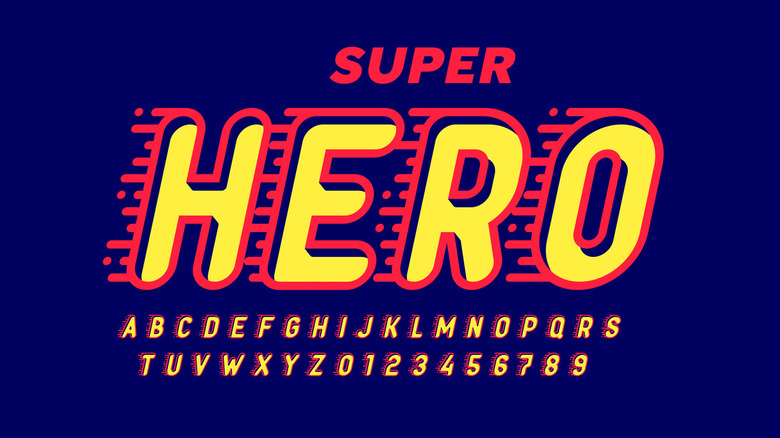 Nameplates are so nice in kids' rooms. It makes the room more personal, has so many styles and fonts that fits the child, and can bring the space together. Try a name plate with multiple characters from Marvel or DC that spell out your child's name, or pick the font most often used for their favorite comic books.
20. Displaying heroes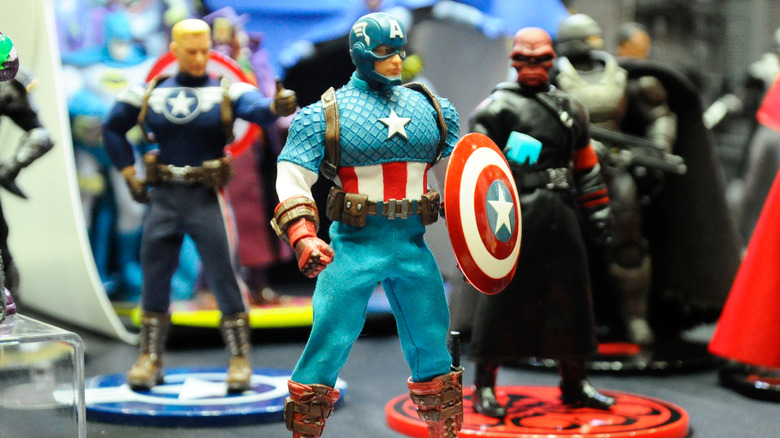 Aisyaqilumaranas/Shutterstock
All those action figures that are either not played with as much or are multiples can be showcased in a shadow box and used as decor. Group them by color, size, superpower, or even franchise. 
21. Playing with heroes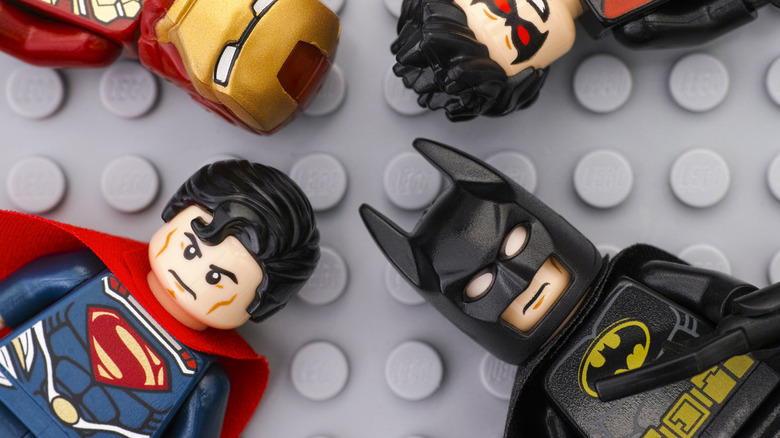 Speaking of action figures, don't forget to have some simply for playtime. Not only are there fun "hard" toys, but some are plush enough to be pillows and can double as decor. 
22. Stunning movie decor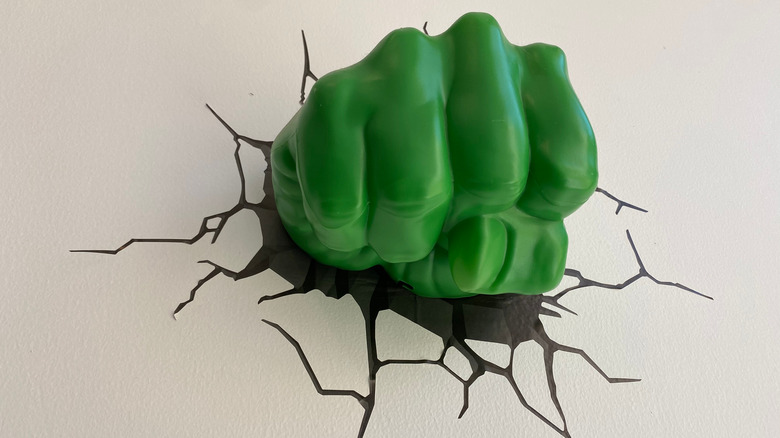 Fernando Macias Romo/Shutterstock
Let's talk specific themes — while you can generalize and decorate your kid's room with all the superheroes in mind or as a generic red cape and gold stars, more often than not, your child will be all in with one character. A Hulk-themed room likely incorporate green and black colors, with maybe a fist coming out of a wall.
23. Hero headboards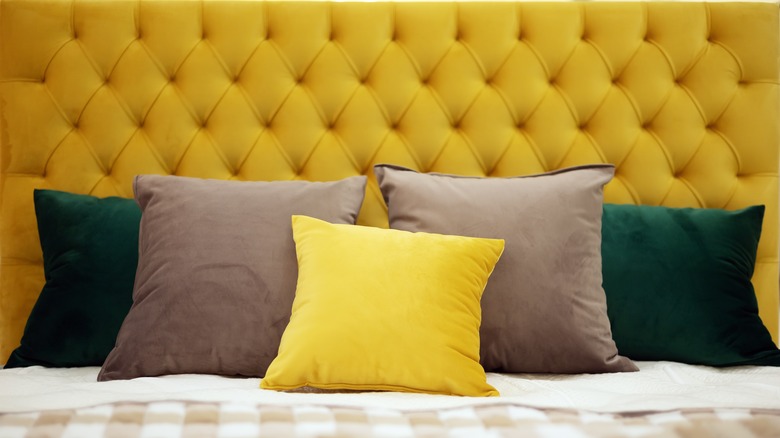 3d_and_photo/Shutterstock
If a Batmobile bed is too much of an investment and something your kid may outgrow sooner than you want, try a headboard instead. These are easily replaced and can give your child a superhero theme without the purchase of an entire bed. Pick the right color for anything from black and gold for Black Widow to red and blue for Superman.
24. Superhero headquarters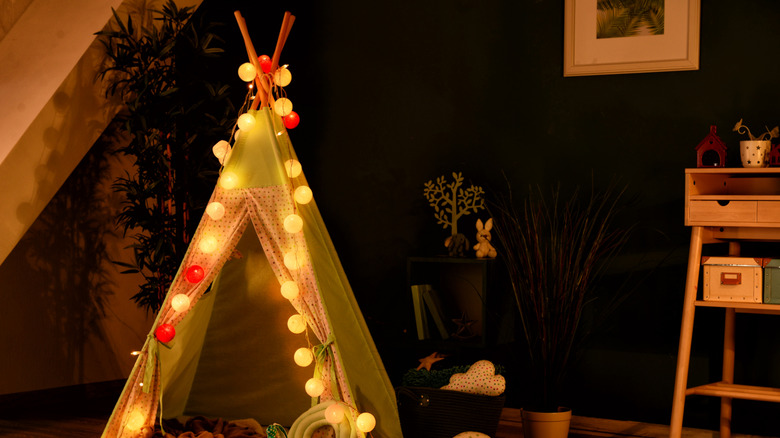 Pixel-Shot/Shutterstock
Every superhero needs a place to hide out or change into their costume when someone is in trouble. A teepee is a great piece that can be themed to either a specific superhero, generic theme, or even be decorated by your kid for a one-of-a-kind hideout! And it's sturdier than a pillow fort.
25. Sensational ceilings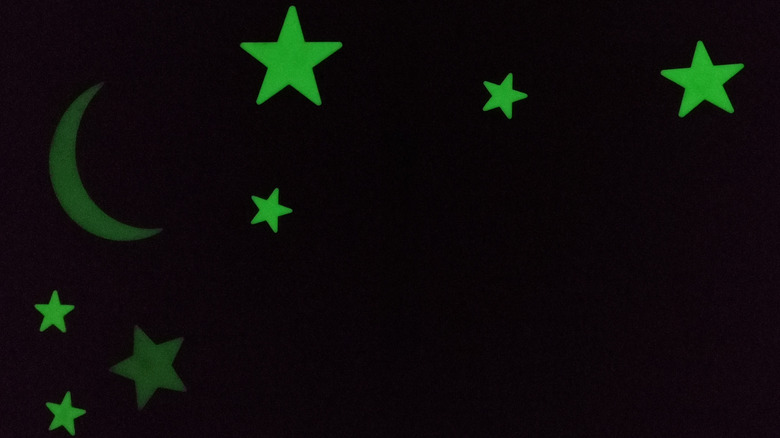 Wayne Carter Photography/Shutterstock
Nighttime can be a struggle for some kids, and glow-in-the-dark stickers are popular because they can help with the dark. There are popular and affordable stars that your kid can stick anywhere in the room, making it an easy project for them and a sense of control when the sun goes down.