The Best White Paint Shades At Home Depot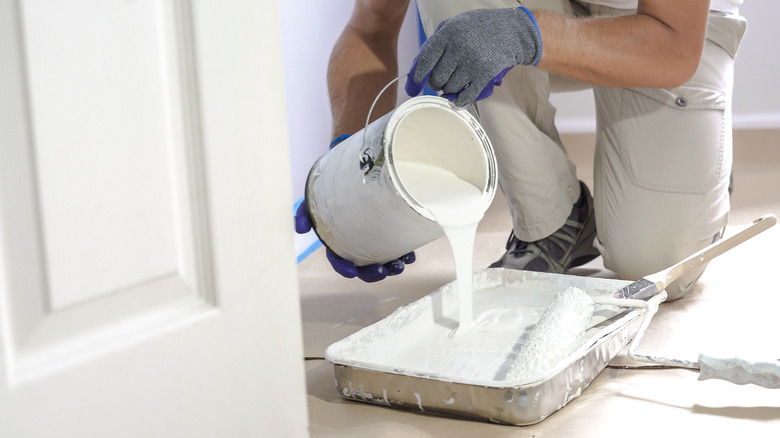 RightFramePhotoVideo/Shutterstock
Although it may not seem like a big deal, the colors you decide to use within your home play a very important role in the style and mood you wish to portray. For example, MyMove claims that the color red is an intense color that increases energy within the room and gives a sense of power and passion. Likewise, yellow is a happy color that can improve mood and brightens up an area. Despite the many colors you can choose to decorate your home with, many modern styles are leaning more towards neutral colors like white, grey, and sometimes even black.
Especially when it comes to the color white, it is a color that can stay in style for a lifetime and seems like an easy and simple choice compared to all the other colors that have an endless number of shades to them. Unfortunately, when it comes to major home improvement stores, like The Home Depot, there are still an endless amount of white paint color varieties you must sift through to find the right one. There are, however, a couple of shades of white paint at The Home Depot that stand out against the others (per MyDomaine). Let's take a look at these white paints below.
Behr's ultra pure white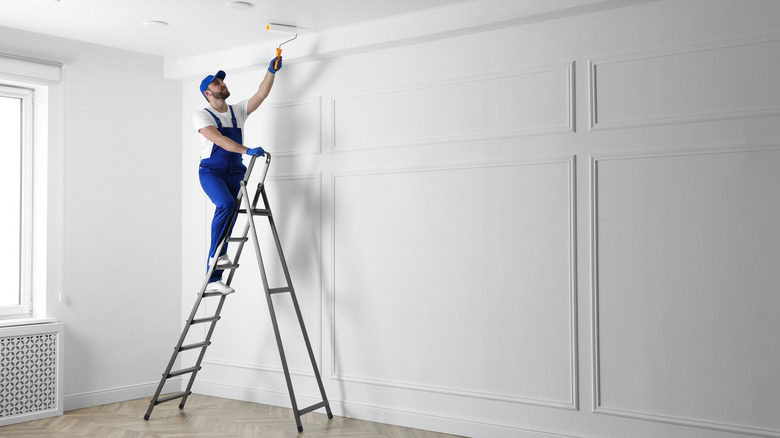 New Africa/Shutterstock
Behr's Ultra Pure White paint is known for being one of the purest whites, according to My Domaine. The Home Depot shows that a gallon of this paint only costs around $38 and provides the surface it is painted on with a gorgeous semi-glossy look when completely dry. The finished product is also known for being both very durable and resistant to dirt and grime.
Behr, the company that makes this paint, further explains that this color can make for a great canvas of clear and bright white in any room of the home, yet by still allowing the textures and styles around the room to stand out. Decorated Life also provides a review of the product, stating that Behr's Ultra Pure White is one of the purest shades of white you can purchase. There are absolutely no undertones or other colors mixed in with this pure white paint, making it a great color to use when accenting or trimming a room.
Behr's white moderne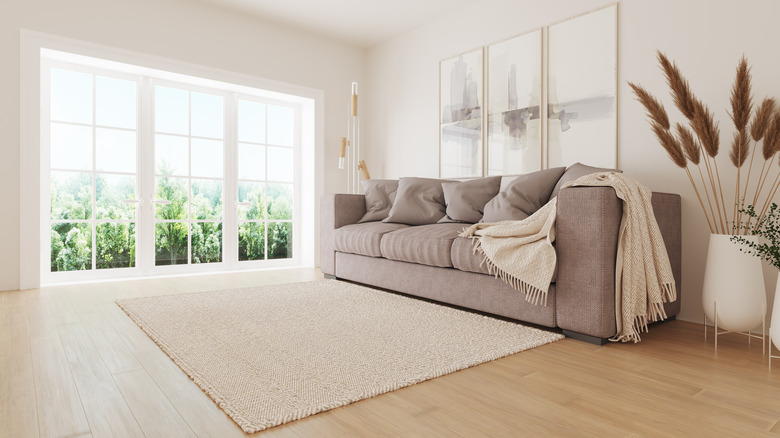 RozochkaIvn/Shutterstock
Another shade of white paint that makes it onto lists of the best white paints in The Home Depot's large selection is Behr's White Moderne paint, according to MyDomaine. Although this shade of white is a bit more expensive than Behr's Ultra Pure White, the approximately $53 that you would spend for a single gallon could be a good investment because the paint's advanced quality allows it to act both as both paint and a primer for your walls. The Home Depot also states that Behr's White Moderne paint is highly durable, which adds an element of protection to the beautiful colored walls within your home.
Diana Marie Home claims that Behr's White Moderne paint also comes highly recommended when looking for a slightly warmer shade of white for a newly remodeled room. The results show the bright and openness that any white color can bring to a room with the addition of a warm and cozy feeling, which can bring a perfect balance to any home.