The Easiest Way To Add Soft Touches To Your Home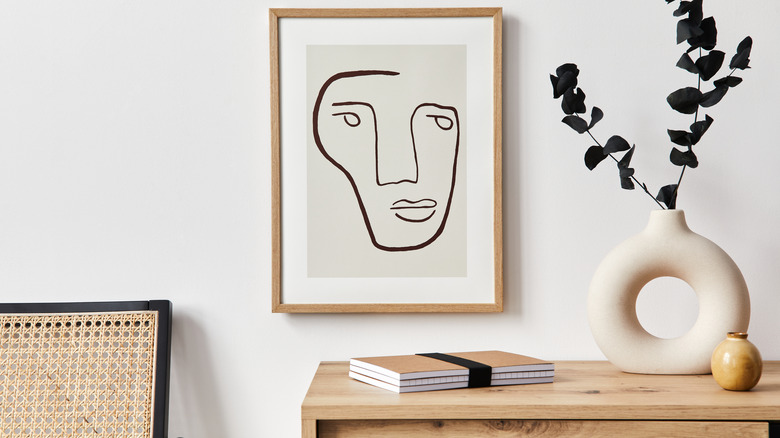 Followtheflow/Shutterstock
When you find yourself tired of looking at the same old and boring décor and not enjoying your space as much as you're used to, this is a good indication that it's time to spruce up your home environment. You need a change; you need different energy in your atmosphere, and there's nothing wrong with that. In fact, you should welcome it. Sometimes, a change of scenery in your space most definitely doesn't require a full house renovation if you're creatively inspired.
Redesigning your home décor can be subtle, easy, and worth it with just a few touches without overthrowing your overall style, according to Homedit. Interior décor is never final; you can fix it up as often as you want to and not think twice about it. Get into the best and easiest way of adding graceful and natural touches to your home inspo; old with the old, in with the new!
Curves are a go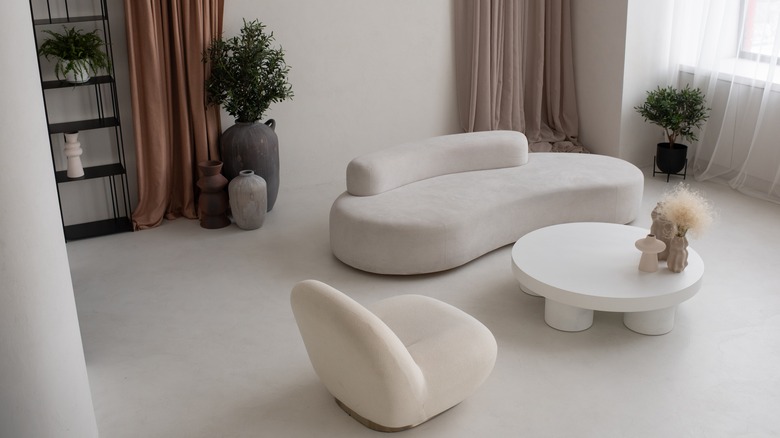 Pressmaster/Shutterstock
Two words: curved furniture. It's soft, graceful, and modern. The curved furniture trend was popular in the '70s, and like most crazes, everything that comes to an end usually revives. Lounge Lovers recommends using furniture and décor with round shapes and smooth lines. Curved furniture and pieces are one of a kind, and they're neutral. It's unique and a rare type of furniture, which is why it makes a beautiful choice for easily adding a soft touch to your space.
Go all out with a curved couch or semi-round coffee table. If you'd prefer more subtle décor, invest in ceramic vases to place on tables or a bookshelf. A circular rug or mirror is also a beautiful touch. Consider art pieces with sharp edges or even a retro lamp to pair the curved pieces with. France & Son on Medium recommends getting a C-shaped sectional for an equal balance of softness and contemporary without doing too much. More than anything, you want your space to look and feel balanced. You want it to feel brand new and revived with new energy. If it doesn't feel any different, the work isn't done yet.
You know what you're doing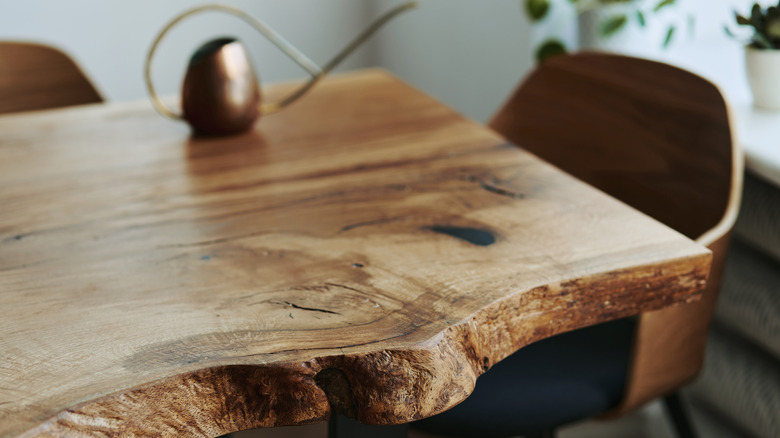 Followtheflow/Shutterstock
According to France & Son on Medium, previous studies have shown that curvy furniture triggers more feelings of relaxation and hope, so not only will your space look good, it'll feel good too. Sometimes you just need a necessary change completely different from what you're used to. Don't shy away from doing something different just because it's unfamiliar or new. Interior design shouldn't be taken too seriously because decorating your space should be and feel like a fun experience.
Urban Rhythm recommends signing off of social media apps like Pinterest when it's time for you to add new touches to your home. Pinterest and other apps like Instagram are perfect for inspiration, but you don't need them. Don't get caught up in the process of perfection or following exact décor trends. Do what feels good to you, don't force it. Spruce up your place as much or as little as you want to. Once you feel a difference in the space, your job is done.