The Mistake That Bryan Baeumler Warns Not To Make When Renovating
Renovating your home can cost thousands of dollars, meaning there is no room for mistakes. After purchasing your property, you may be eager to change up certain design features or flip the overall aesthetic, but certain things should have higher priority than which bathroom tile to choose. If you're unsure of what steps to take first, Bryan Baeumler, co-host of "Island of Bryan," may be able to guide you in the right direction, per the Calgary Real Estate Board. He has also hosted other home renovation shows, such as "Leave it to Bryan" and "House of Bryan," according to HGTV.
Baeumler's advice may not only lead you in the right direction but also help put more money in your pocket later on. Rocket Mortgage says most homeowners are currently paying, on average, $15,000 to renovate their homes. To ensure all your money is put into good use, take a look at this helpful tip Baeumler believes every homeowner should take into consideration.
Save the glam for later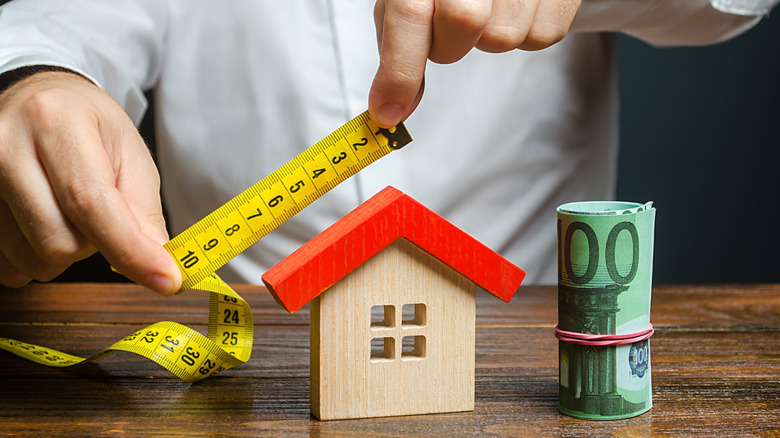 Andrii Yalanskyi/Shutterstock
Bryan Baeumler believes that before homeowners start picking out paint colors and kitchen cabinet designs, they must first look at how they can improve their home's functionality, per the Calgary Real Estate Board. If you're able to enhance certain functionalities of your home, you'll then be able to save money down the line on utility costs, which you can then later use to update the look of your house.
This is the same for buying a home; it may be wiser to purchase one that needs a bit of remodeling rather than a seemingly glamorous-looking option that may later need a new roof for $100,000. If you're currently on the lookout for a home, instead of looking at the updated kitchens and bathrooms (which may be serving as distractions), take a look at other possible issues that may drive up your future costs: faulty wiring, flickering lights, basement dampness, and more, according to A Buyer's Choice Home Inspections.
Ways to save future utility costs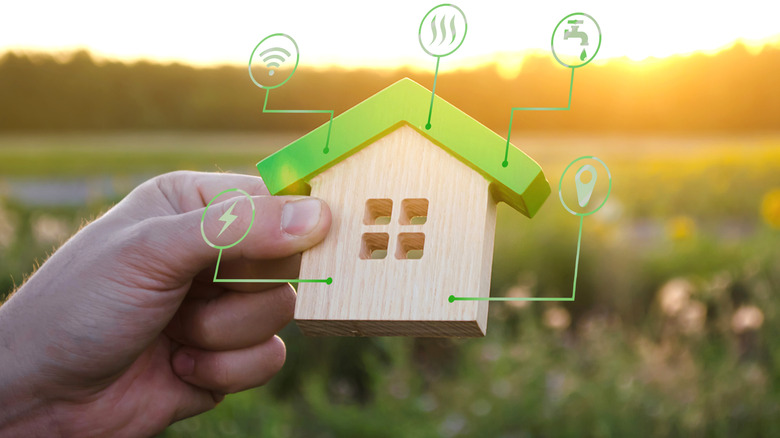 Andrii Yalanskyi/Shutterstock
If you're now convinced to spend your budget on updating home functionalities to save future utility costs, there are quite a few things you can do, per the U.S. News and World Report. You may want to start by consulting with a professional to ensure that you are reworking everything to its maximum potential and understand what may be sucking up the most energy in your home. 
You can begin by updating old appliances, such as those you typically find in a kitchen or bathroom. If the lights are outdated, you can change those out with bulbs that use less energy and last longer for a lower electricity bill, such as LEDs. Another major energy component is heating and cooling your home. If any air is leaking, you'll be wasting energy and driving costs up. So, ensure you have the proper insulation by checking for any gaps around windows or doors that the air may be seeping through. If it is, use caulk or another sealant to cover it up.