Nearly 42% Of People Agree That This Is The Most Important Room In A House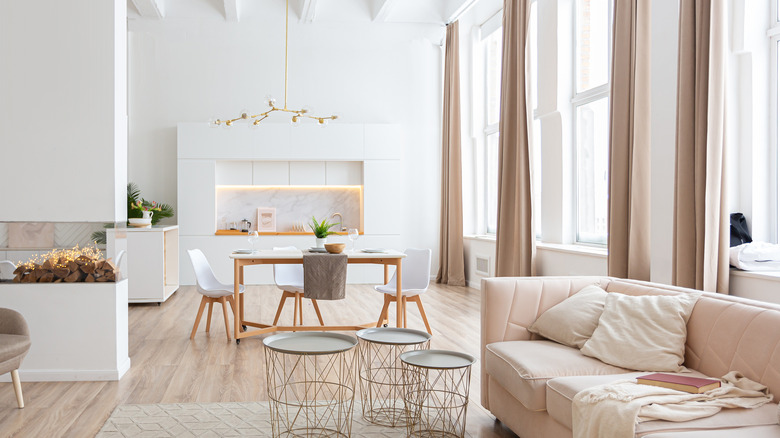 Pinkystock/Shutterstock
People usually start with a wishlist of what they want when searching for a home. These lists can vary in style, the number of rooms, and the layout of the house. Everyone wants something different, whether they're building a custom home or buying one already constructed. And sometimes, these features can get pretty particular, like preferring a walk-in pantry, a side-by-side sink in the kitchen, or an open layout between specific rooms, according to Stucco. But what's the room that people seem to care about the most?
No matter what type of home people live in, it's pretty clear which space they find the most important. To find the answers, House Digest conducted a survey of 596 people and posed the question of what they consider the most important room in a house. So, where in the home do people place that significance? The majority of respondents agree about this one area.
Homeowners care most about the kitchen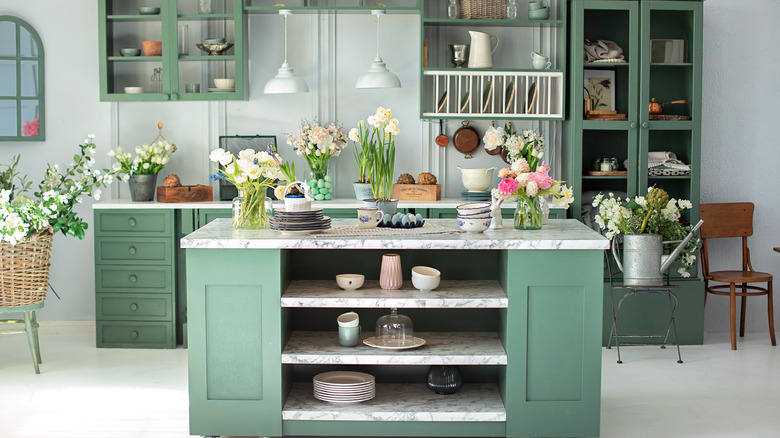 stock_studio/Shutterstock
It might come as no surprise that people believe the kitchen is the most important room in the house. In fact, 247 respondents to the survey chose the kitchen, a majority with 41.44% of the vote. But why are kitchens the most important room to most people? It's the center of the house, metaphorically, says Devonshire Custom Homes. Kitchens are high-traffic areas where your family and friends tend to gather. Whether it's for a nightly meal or a large gathering, kitchens quickly become the central area of a home.
Most homeowners want their kitchens to be as functional as they are beautiful, so it's no wonder that it's one of the most popular home improvement projects, says Money Talks News. Many people also tend to be particular about the features and design of their kitchen to create a space that works for their needs. They also want their cooking spaces to be customized to how they prefer to use the area, adding features like double ovens, large sinks, and ample storage.
Living rooms and bedrooms are runners up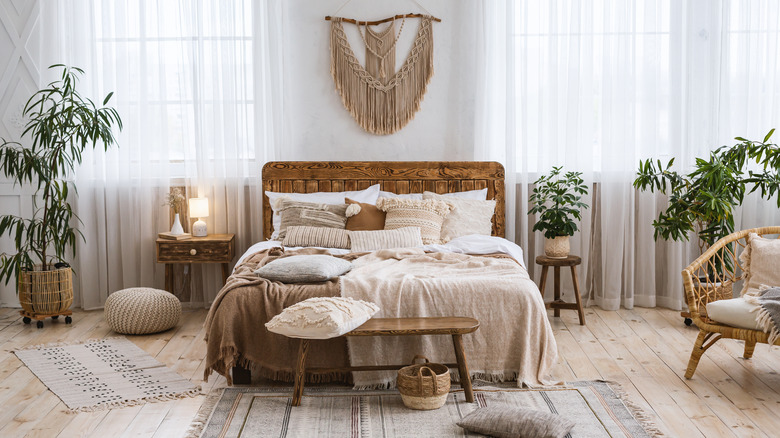 Prostock-studio/Shutterstock
Open kitchens are still a popular layout for most people, but living rooms are also vital spaces in a home. Living rooms are essential because they're a gathering space meant for relaxing while watching movies or reading books. A little over 30% or 179 respondents said the living room is the most important room in the house. These spaces prioritize comfort with comfy furniture and cozy blankets that allow you to enjoy your downtime.
Coming in third place is the bedroom, which received 112 responses or 18.79% of the vote. It's no surprise that people see this room as important. Bedrooms provide a private space that can be a sanctuary for sleep and relaxation. Many people are always looking for a way to create an oasis that will allow them to wake up feeling rested. According to The Simplicity Habit, choosing comfortable bedding and blackout curtains are two ways to make your bedroom feel more relaxed.