The Return Policy At Wayfair Explained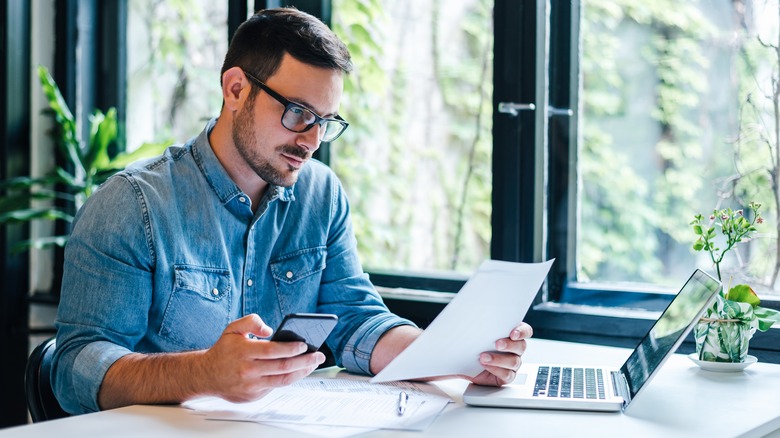 Moon Safari/Shutterstock
Wayfair is undoubtedly one of the biggest home furnishing stores in the USA. Statistics from Business Of Apps reveal that the company's order volume increases yearly — from 3.31 million orders in 2013 to 51 million orders in 2021. Also, the American, Boston-based e-commerce company moved from 9.5 million customers in 2017 to 31.1 million customers in 2021, while its annual revenue plummeted from $245 million to $131 million within the same period.
Wayfair prides itself as a home expert that gives its customers the power to create the space they want, a destination for all quality home furnishing, and a company operated by 18,000 employees in Europe and North America. In 2019, Comparably gave the company two awards entitled "Best Professional Development 2019" and "Best CEOs for Diversity 2019." But even with all these milestones indicating credibility, customer reviews on Sitejabber and Trustpilot proved that Wayfair is not without its own problems. Based on our findings here at House Digest, a lot of the customer complaints were about a misunderstanding of the store's return policy. To that end, we have created this eye-opening post to enlighten you about Wayfair's return policy. See it below.
All about Wayfair's return policy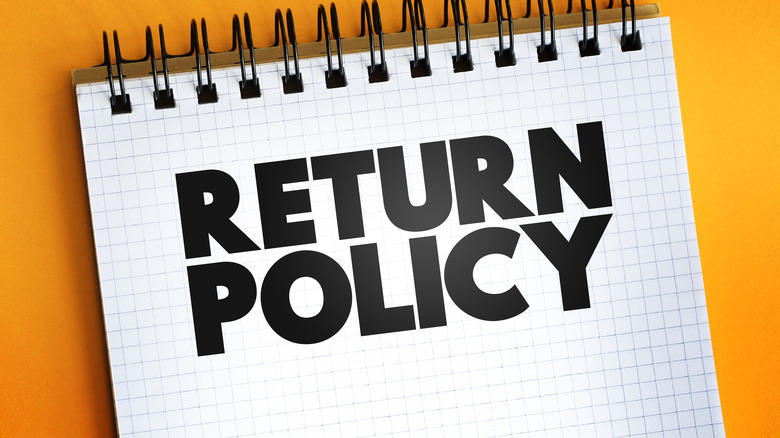 dizain/Shutterstock
Wayfair might have what you desire, but what happens when you need to return that oversized cabinet? The first thing that comes to your mind is you have a 30-days return coverage — at least that's what most of the store's customers know. But guess what, this is not 100% accurate. As found on Wayfair's return policy page, terms and conditions are applied to returning an item. On top of that, these Ts and Cs vary between categories of items.
For instance, when returning large household appliances within 30 days of delivery, the devices must be in their original packaging and never have been installed; otherwise, they cannot be returned. In some cases, you'll also have to pay a manufacturing restocking fee (price undisclosed). If you're unsure of what's an appliance in Wayfair's books, they mean anything bought from this catalog.
Meanwhile, you can return a mattress after 100 days of sleeping on it. FYI, this doesn't include air mattresses, mattress toppers, open box mattresses, and crib mattresses. Also, returned wedding registry items are only exchangeable for store credits. This involves creating a Wayfair Registry account — if you have none, contact their registry specialist. But you need to act fast because you have 90 days to return every registry item. Now, get this: Wayfair does not allow a return on live plants, gift cards, open boxes, clearance items, swatches, items branded non-refundable, and a part of bundled items.