Jasmine Roth's Advice For Increasing The Price Tag Of Your Home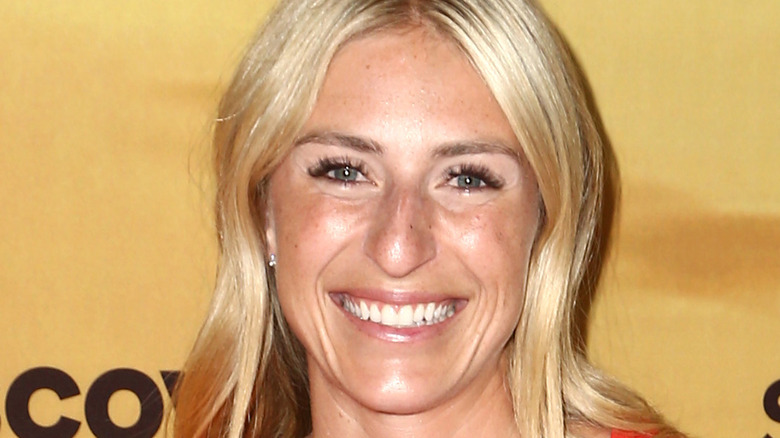 Tommaso Boddi/Getty Images
Currently, the housing market is slowing down after a crazy high following the COVID-19 pandemic, per NextAdvisor. However, that doesn't mean that there aren't still buyers out there looking for the perfect home, and it also doesn't mean that you can't get the most out of what your property is worth. If you are planning on selling your home soon, there are probably a few things you should check off from your list before you put it on the market — and designer Jasmine Roth may be able to help you, per Think Realty.
Roth is not only an experienced designer, but also a builder who has hosted shows such as "Hidden Potential," and "Help! I Wrecked My House," according to HGTV. She has tips not only about how to design your property, but also how to elevate its functionality, including the importance of being able to predict the issues you may face as the housing market and economy continues to shift.
Keep it simple and functional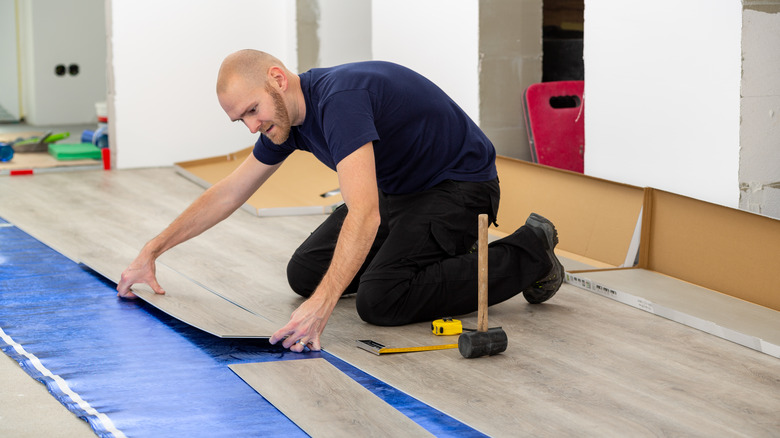 boitano/Shutterstock
As you prepare your home to be put on sale, Jasmine Roth says to not worry about all the fluff, per Think Realty. Instead of trying to find the best interior design style that you think will attract buyers, simply work on something that is timeless and also functional. Rather than spending your money on a bunch of art pieces for the wall, for example, ensure your windows have beautiful and neutral colored drapery to block out the harsh sun, according to HomeLight.
When updating your home, you should also introduce new elements that will be durable and long-lasting for the new homeowners. This means using materials that can handle a lot of foot traffic, potential damages from children, and the activities of pets. Roth suggests installing luxury vinyl flooring, as it is not only a strong material, but folks often can't even tell it apart from engineered hardwood.
Observe current real estate trends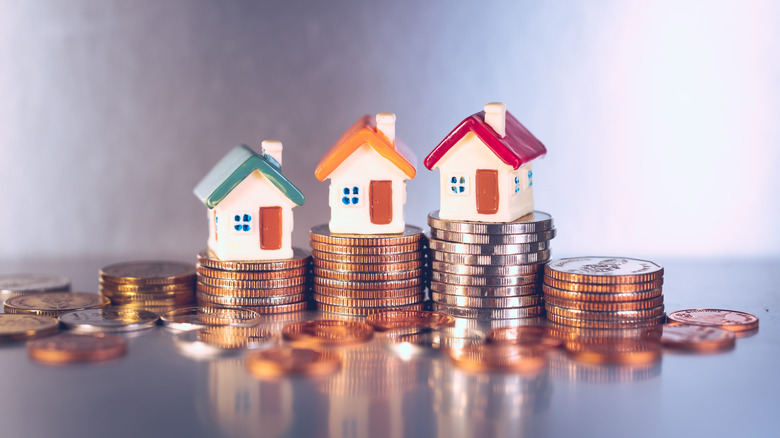 jaturonoofer/Shutterstock
Jasmine Roth says real estate trends tend to change rather quickly, so be on the watch for that as you determine when to sell your home, as noted by Think Realty. If you've created a huge commitment for yourself, it may end up later biting you in the rear. For example, after the peak of the COVID-19 pandemic, homes were selling like crazy at various price points (most of them pretty high). But since May of 2022, home sales decreased by 5.4%, according to the National Association of Realtors.
Not only that, but the inventory of unsold homes has risen to 1.26 million. Experts believe this has happened because many homes are priced way too high. In a year, the average home sale price has risen by 13.4%, introducing a new record high of $416,000. Currently, the market is seeing that homes priced at the appropriate amount are being sold faster than homes that have been priced way too high.