Walmart And Target Stocks Plunge Amid Cost Of Living Crisis Across The Country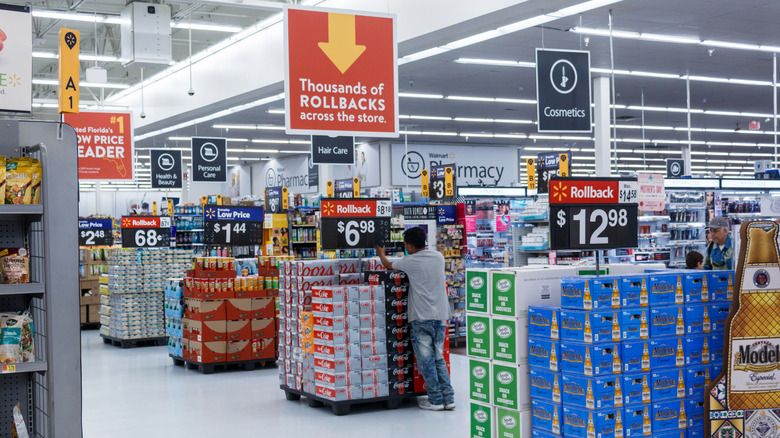 Chekyravaa/Shutterstock
The price increase in food, gas, used cars, houses, etc., has taken a toll on the stocks of popular retailers such as Walmart and Target, according to Daily Mail. Due to high expenses, consumers are struggling to keep up with bills and essentials, forcing them to cut back on spending on luxury items such as appliances, home decor, and clothes. Focusing on crucial needs such as food and gas has affected retailers, making them revisit their prices and cut back on inventory.
The last time inflation was this high was in 1981, when it reached more than 10%; 40 years later, inflation is at 9.1% (via Daily Mail). During periods of inflation, consumers are typically more likely to shop at stores they know will provide them with steady prices and great discounts, such as chains like Walmart and Target. But it appears that even the most powerful retail giants aren't immune to the volatile economy — Walmart's stock plummeted 10% on Tuesday, one day after projecting a full-year profit decline of 11% to 13%, leaving the retailer scrambling to bring in shoppers.
How retailers are fighting back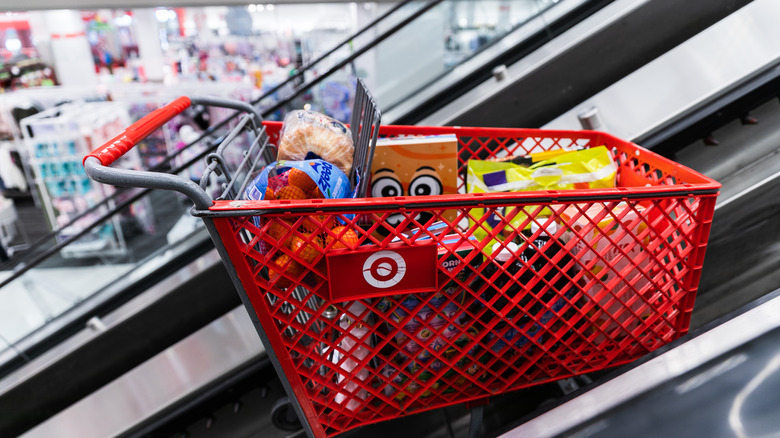 Lando Aviles/Shutterstock
To get consumers back into their old shopping habits, Walmart has pledged to cut prices on clothing and more expensive items. Back-to-school has already created a small silver lining in getting shoppers back on the market. In a news release Monday, Walmart's CEO Doug McMillion said, "We're now anticipating more pressure on general merchandise in the back half; however, we're encouraged by the start we're seeing on school supplies."
Walmart isn't the only retail store struggling with stock prices; Target has also noticed a stock decrease of 3.7%, per Investor's Business Daily. They've seen their big-ticket items remaining stagnant on the shelves and are facing struggles with inventory. Target, along with other big retail chains such as Dollar Tree and Best Buy, have also begun to adjust prices to prevent their stocks from decreasing even more than they have in the last couple of months.