The Return Policy At RH Explained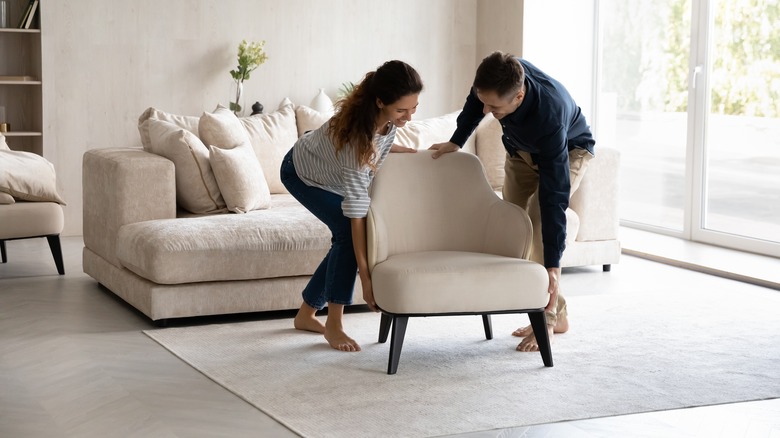 fizkes/Shutterstock
If you're unfamiliar with RH's return policy, don't worry — we're here to offer an explanation. Most consumers return items because they aren't satisfied with the quality or the items arrived broken or defective. Maybe things just didn't fit as expected. Of course, companies want to give their customers the utmost satisfaction, but sometimes, consumers will lie about the item's condition to receive a refund, as SitePoint points out. Some customers will even claim the item never arrived. If the retailer's policy doesn't require you to return the item, they will most likely give you your money back, leaving you with a brand new item at no cost.
That said, if the company suspects foul play from the customer, it reserves the right to deny a refund, FindLaw explains. RH has plenty of measures in place to prevent faulty returns. Keep reading to learn the ins and outs of the RH return policy so that you get your money back without any issues.
RH's return policy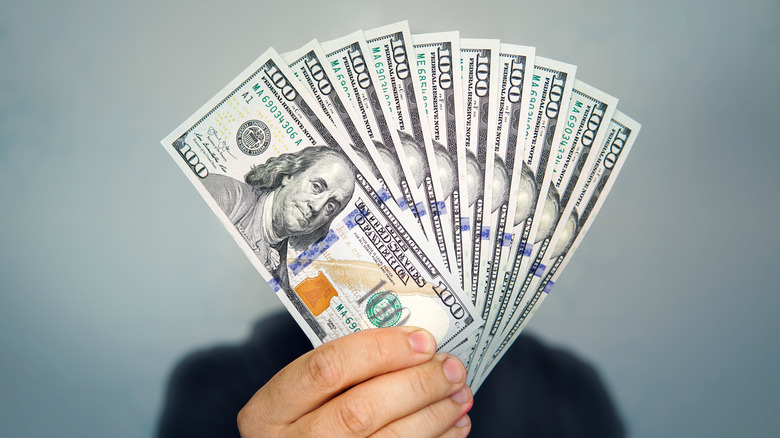 diy13/Shutterstock
Should you receive an item that doesn't meet your standards or needs, RH offers consumers a full refund... with a few conditions. According to RH, customers can return the item within 30 days of purchase, but they must present evidence that they purchased it from that retailer and not a third party. It's important to note the exceptions, which include clearance items, opened mattresses and foundations, customized or monogrammed items, and special orders (which are immediately produced after purchase). Special orders require a 50% non-refundable down payment upon time of purchase.
If you'd like to cancel a special order, you have until the order ships before the entire amount is charged. However, the 50% deposit will not be refunded. For all other orders, you have until the item ships to cancel without being charged the delivery fee. If RH has already delivered your refund, but you decide you want the item after all, you'll be charged the amount of money you got back.
Conditions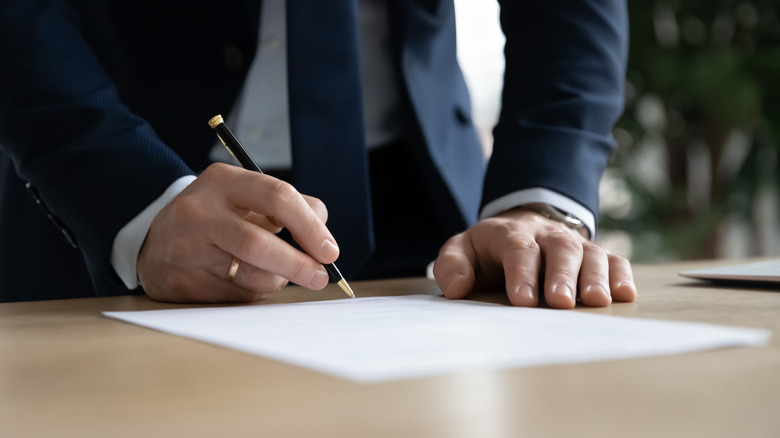 fizkes/Shutterstock
Once RH has received your return, there are additional regulations regarding the condition of your package. RH will inspect your returned item for damages or opened packaging. If the product passes the inspection, you'll receive a full refund or exchange, as explained in the RH return policy. Keep in mind that RH does not refund the delivery fee, except in the case of manufacturing defects or items damaged during shipping.
If the returned item does not pass the inspection because it was either damaged by the customer or the packaging wasn't sealed, RH will not distribute your money back. The item must be returned in its original packaging to be considered for a refund. Additionally, brick-and-mortar stores will not take back large items, such as sofas, dining tables, or bedroom sets. Since the luxury furniture is known to come with luxury prices, be sure to follow the rules and conditions RH has set to ensure you get your full refund.