Breegan Jane Shares Her Advice On Designing A More Impactful Entryway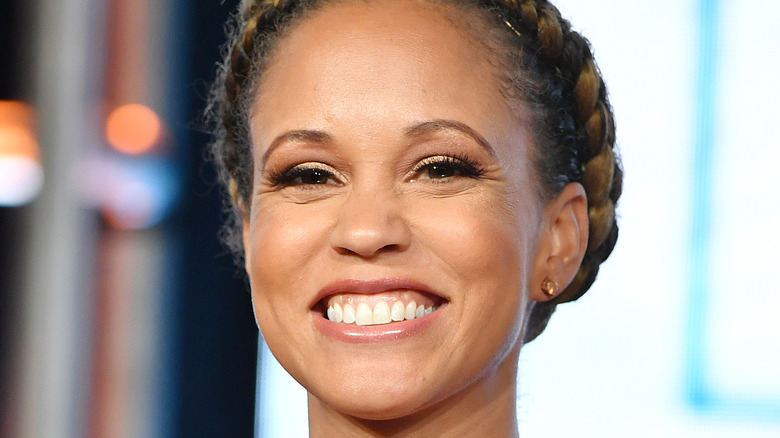 Amy Sussman/Getty Images
No matter how beautiful the rest of your home may be, it means nothing if your entryway isn't up to par. Your entryway is where your guests will take their first steps into your house and determine its style and aesthetic. It would be pretty bewildering if your entryway is either messy or dull, and then the living area is contemporary and polished. But it can also be challenging to create a seamless and beautiful design starting from the entryway. However, interior designer Breegan Jane may have the tips you've been searching for.
Jane has shared some interior design tips on her Instagram that she believes can elevate the design of your entryway. Luckily, it's something that can be incorporated into whatever style you're aiming for and can be relatively affordable depending on where you shop. Jane has shown off her designing skills on shows such as "The House My Wedding Bought" and "Extreme Makeover: Home Edition." Hopefully, her expertise can guide you toward a gorgeous entryway.
A spot for your favorite decor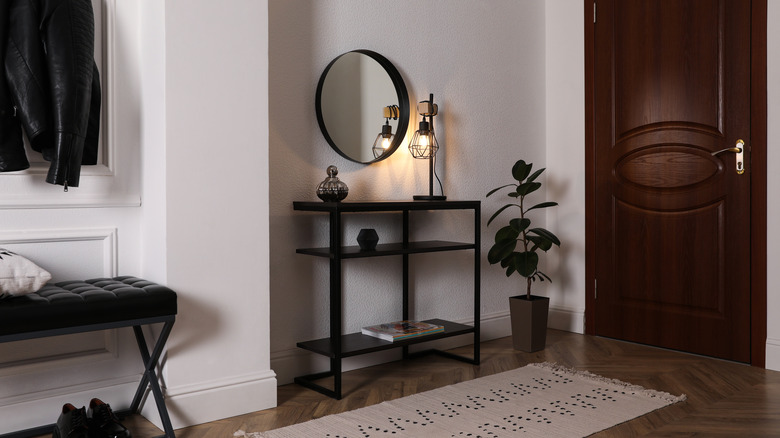 New Africa/Shutterstock
Jane says that adding a table to your entryway with a beautiful arrangement of decor can really impact the overall look, per her Instagram page. If your space is big enough, she advises incorporating a circular table in the middle of the foyer. Homes and Gardens notes that the round edges soften the overall look, as the area has sharper angles via the doorway, windows, and furniture. Janes's arrangement includes florals, a feminine bust, and a stack of fashion books.
If your entryway isn't big enough, you can always add a side table that incorporates florals or pleasant scents. Scentcillo says the scent of your entryway creates different feelings and memories for people and should be used to display the essence of your home. Floral aromas can help people think of good memories and enhance their overall mood, and incorporating the smell of baby powder can help make your home feel safe.