The Return Policy For Home Goods At Anthropologie, Explained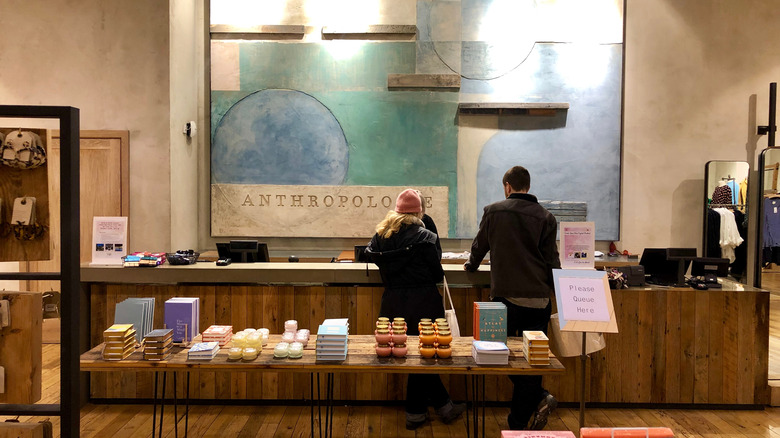 photocritical/Shutterstock
If you are serious about interior design, it's inevitable that you have had to return some home décor pieces. Sometimes, items look different online or in the store than they look in your home. Maybe an item was a different shade than it looked on the website. A piece of furniture could have appeared too small in your space. Perhaps you just changed your mind about the item.
If you need to return an item to Anthropologie, it's important to understand their return policy. Anthropologie is a lifestyle store with tasteful home décor that would fit well in a number of differently styled spaces, per Anthropologie. Their merchandise is typically textured and warm-toned, making it great for bohemian, eclectic, and some modern styles. However, you may have recently bought an Anthropologie piece that you're not in love with. If that's the case, below are all the details on the store's return policy for home goods.
The basics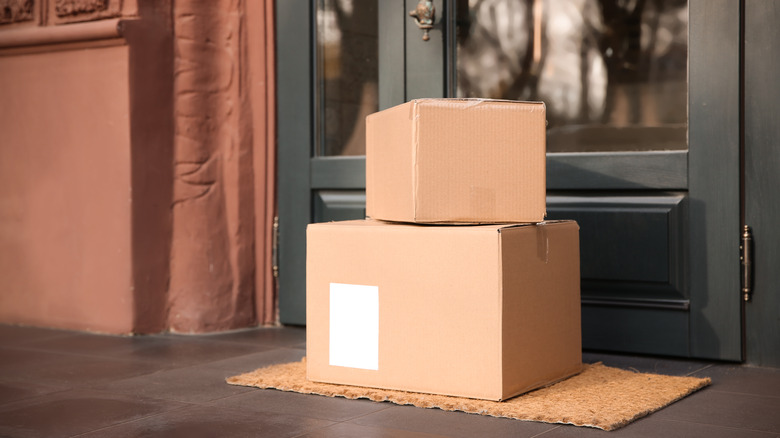 New Africa/Shutterstock
On August 1, 2022, Anthropologie updated its return policy. Furniture and home décor items can be returned up to 30 days after the purchase date. If returning in-store, you'll need the packing list or receipt, and the items will need to be in their original packaging. They'll also have to be in near new condition. However, the website also claims that damaged goods may still be accepted, though it's not guaranteed. If an item is returned after 30 days, you'll receive store credit. If you don't have a receipt, you may be able to exchange the item.
Most home goods items can be returned in-store. However, those that are labeled as Unlimited Furniture Delivery must be sent back in the mail unless they were purchased at a store. Smaller items can be sent back with a SmartLabel, per Store Return Policy. This slip should be on your packing list and can be attached over the original shipping label. However, furniture or other oversized items cannot be returned with this label. Instead, you'll have to schedule a free USPS pickup from your home on the Anthropologie website. The items must be in their original packaging with a shipping label found on the website. The maximum weight for each package in a pickup order is 70 pounds.
More details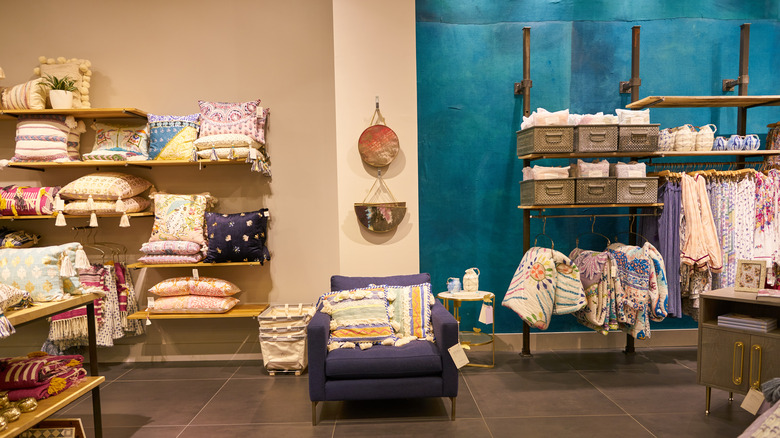 Sorbis/Shutterstock
When returning an item to Anthropologie through the mail, expect a wait time of two to three weeks before the items are processed, per Do Not Pay. Once your item has been processed, you'll get a confirmation email. Then, one to three days after that, you should see the return in your bank account. If you have multiple returns, they should all be returned individually in their original packaging. It's also important to note that a $5.95 delivery fee will be taken out of your return for those sent back in the mail.
According to Anthropologie, anything that was greatly discounted at the time of purchase cannot be returned. Of course, if something is labeled 'final sale,' it cannot be returned. Plants, even those that arrive damaged or dead, cannot be refunded, but they can be exchanged. If you want to send back upholstery, it may be subject to a restocking fee and extra taxes, which will be taken out of your return.