One Design Feature The Property Brothers Use To Unify A Home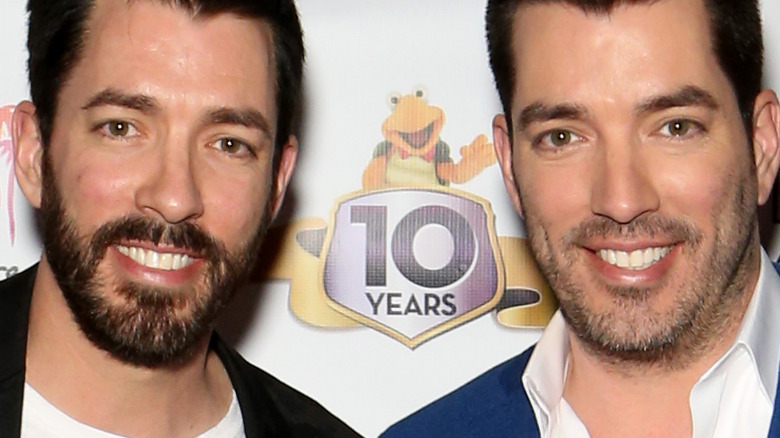 Gabe Ginsberg/Getty Images
Jonathan and Drew Scott have beautifully transformed homes on HGTV shows like "Property Brothers" and "Brother vs. Brother." Their designs perfectly marry function and style as they seek to better each home they work on. The Scott brothers always focus on making a space flow together, whether functionally or aesthetically.
Many designers have shared their secrets to making a space feel unified and cohesive. Amanda Katherine suggests using a consistent color scheme throughout the home and being specific when defining your style. These are great suggestions when making cosmetic changes to your space. But if you're looking at a bigger renovation, then the Property Brothers suggest something a little different. Jonathan and Drew Scott says that cohesion can come from the materials you use in the more permanent features in your home. So if you're looking to make spaces feel more unified even if they're on opposite sides of the house, here is what the Property Brothers suggest.
Flooring ties spaces together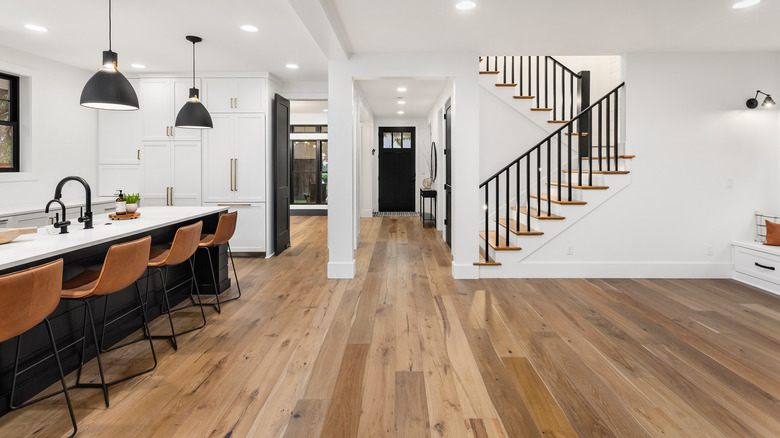 Breadmaker/Shutterstock
Creating a flow in your home can be as simple as choosing the same flooring for every room, according to the Property Brothers. Having multiple kinds of flooring in one room makes a home look choppy. Having the same flooring run throughout the house connects the spaces even if there is physical separation. These spaces will have a visually similar base, but you'll still be able to put a unique touch into each room's design.
Still, many homeowners opt to switch to tile in the bathroom and kitchen. Tiles are often waterproof, preventing the damage that hardwood floors can sustain from repeatedly getting wet. However, that doesn't mean you can't use hardwood flooring in the kitchen and bathroom if you prefer a cohesive look. Wood floors in a bathroom may require extra caution when installing, additional maintenance, and diligence when cleaning up puddles and splashes. Or choose engineered hardwood floors that are more resistant to water damage, says Flooring Stores. These planks have the finish of hardwood floors and can be matched to or even used throughout the flooring in the rest of the home.