What Is Limewashing And Why Should You Consider It For Your Walls?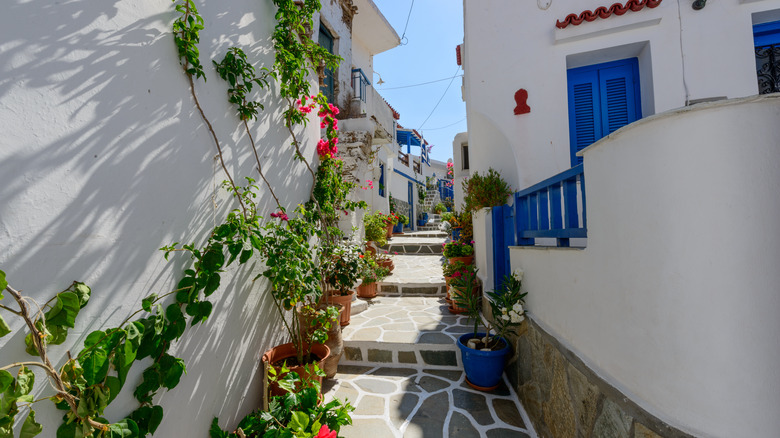 Michael Paschos/Shutterstock
Painting your walls is an integral step in achieving high-quality interior design in any space. According to Flying Colors Painting Co., painting the walls of your house may add a significant amount of value to the property. Additionally, it has the potential to enhance both the aesthetics and the atmosphere of your house, in addition to preventing damage to the walls. Limewash paint is a method that most people who are into interior design have undoubtedly heard of, despite the fact that there are a seemingly endless number of styles and variations of paint.
Walls that have been limewashed are a common method used by interior designers and architects, and they may be the ideal accent for your own house as well. Keep reading to learn more about limewash paint, including what it is, whether or not it should be considered for your walls, and other information you'll definitely find helpful.
What is limewashing?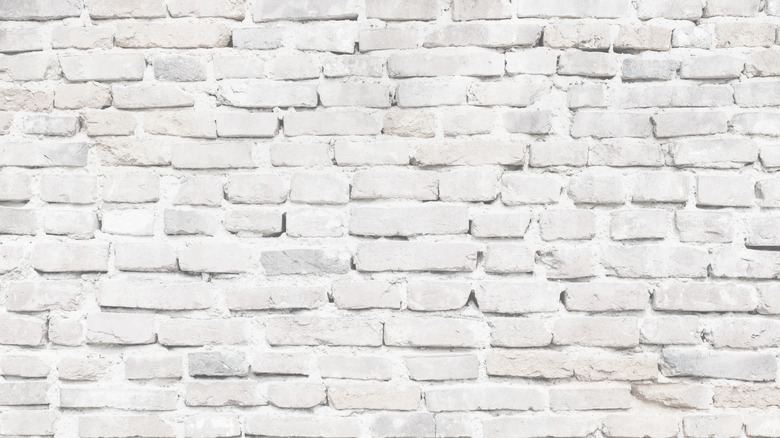 RSplaneta/Shutterstock
According to Remodelista, limewash is a common household product that has been around since Roman times. It is manufactured from crushed and burned limestone that has been combined with water to form a lime putty. The putty is allowed to mature for a period of time before being diluted with water and tinted with natural colors. Surfaces that have been treated with limewash emerge uneven and matte, with a chalky feel that is reminiscent of suede. Limewashing provides texture and brightness to walls that are otherwise flat.
In fact, you can even make it on your own. The process simply involves mixing together equal parts of lime putty and water. After that, you may continue to add water until the mixture is as thin as you desire. They note that you want to get the consistency of thick cream with your paint. You can also add powder pigments if you want to give your limewash a color.
Why you should use it on your walls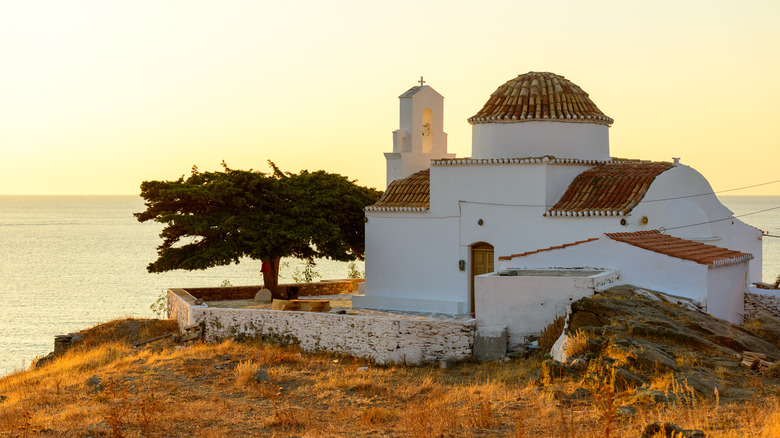 Michael Paschos/Shutterstock
According to RoofCalc, limewash is much more cost-effective in comparison with traditional paint. It can be fixed by adding more limewash on top of the old coats. This makes it very easy to maintain and a long-term addition to your home. It has a finish that can be painted over or left alone to give the look of being old. Limewash is very good for the environment of your home because it lets air in and helps keep a building at the right temperature. It keeps the heat in during the winter and keeps the heat out during the summer. Limewash also keeps buildings from getting damaged by rain.
Romabio mentions that limewash is also incredibly versatile and can be used on any surface, regardless of how smooth or rough it is. Limewashed walls are also easy to clean with a soft cloth and some light soap. If any of the limewash is removed during cleaning, it may be replaced with a watered topcoat to get the desired effect.