The Return Policy At CB2 Explained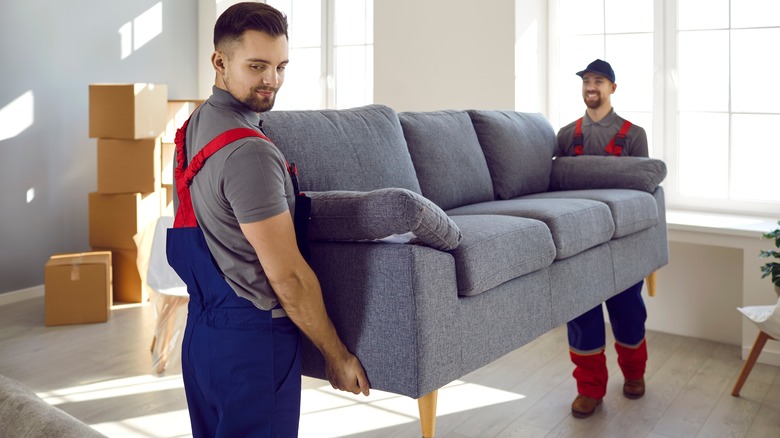 Studio Romantic/Shutterstock
For those who prefer a more modern, edgier furniture design style, look no further than CB2, a sister brand of Crate and Barrel. Crate and Barrel describes CB2 as a brand for those who live in or prefer the aesthetic of modern and trendy urban areas, like SoHo and West Hollywood. The furniture items tend to be designed for apartment and city living, both in terms of their more modern aesthetic and multifunctional design. The décor items are also trendy and unique, perfect for a contemporary city loft.
While the store may be right up some people's decorative alley, not every piece will be perfect for everyone. If that's the case, you may be wondering what the return policy for CB2 is. As with any store that sells both large furniture items and smaller decorative pieces, there are multiple parts to the return policy, including different windows of time to complete a return, how used it is, how to return it, etc. Keep reading for a full breakdown of CB2's return policy.
Returning non-furniture items at CB2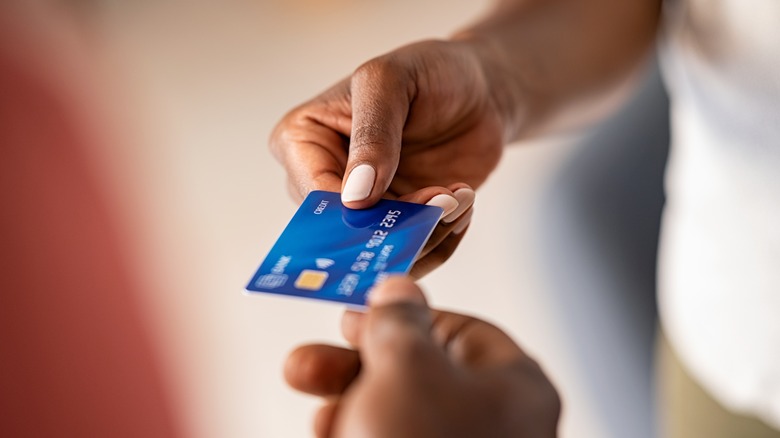 Rido/Shutterstock
There are a few different parts to CB2's return policy, and it depends on what exactly you bought. Similar to its sister company Crate and Barrel, CB2's returns can be broken down roughly into two categories — non-furniture returns and furniture/rug returns.
Generally, CB2 will accept returns on non-furniture items within 90 days of purchase. This is, of course, assuming the item is not damaged or used. You also have to present proof of purchase upon return, which includes a receipt (gift or traditional), a packing slip, or an order/gift registry number. All non-gift receipts, packing slips, and order numbers result in a full refund, and gift receipts, slips, and registry numbers will result in store credit or exchange.
If you ordered the item online, you have to return it online or by mail. This can be done on CB2's returns page. If you purchased the item at a physical store, you can return it in person or online, unless it was purchased outside of the United States, in which case it can only be returned in person. You'll be required to provide a photo ID for both types of returns. Return Policy Guide states that refunds are usually issued within seven to 10 business days and that CB2 does not refund shipping fees.
Basic freight and stock furniture returns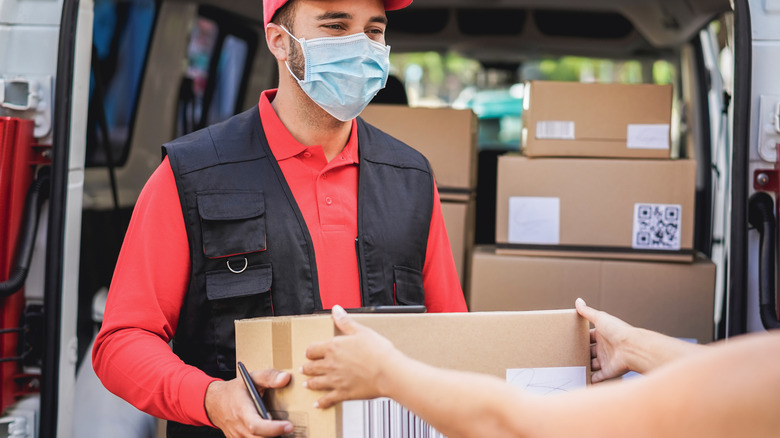 DisobeyArt/Shutterstock
Furniture and rug returns are a little stricter at CB2. If you purchase an item through basic freight delivery, you must call to set up a pickup for return within seven days, which gives you very little time to change your mind. After that, the pickup or return must be scheduled within 30 days for a full refund, which follows the same rules as non-furniture returns — valid proof of purchase and photo ID.
Stock items, though, like furniture, rugs, etc., cannot be returned by mail or online — you'll have to go to an in-person store to fulfill the return. Similar to freight items, you have seven days to initiate the return and 30 days to complete it. Mattresses, however, have their own return policy depending on the retailer. For example, Tomorrow Sleep has a 365-day return policy, and Brentwood Home offers 120 days to return.