Jared & Amber Phifer Discuss The Impact Of Home Improvement Shows - Exclusive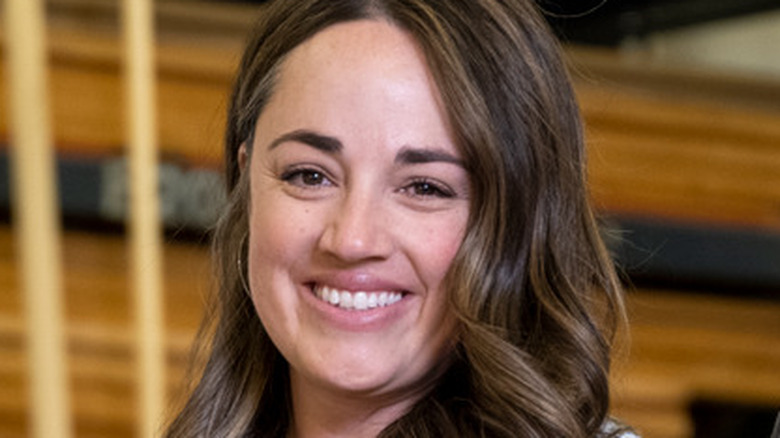 The Roku Channel
Some of the most beloved reality shows on television are home improvement programs, which usually follow a designer or design team as they completely renovate a home or build one from the ground up. To that end, one of the newer additions to the genre is The Roku Channel original series "Idea House: Mountain Modern." The series follows the husband and wife design duo, Jared and Amber Phifer, as they build a luxurious and modern mansion from scratch in the extreme locale of the Colorado mountains.
Fans of home improvement TV will likely find this new addition refreshing in comparison to other popular programs in the genre. Brought to The Roku Channel from the minds behind the much-loved series "This Old House," Jared and Amber aim to show viewers a different side of the design-build industry — one not often seen on television. In an exclusive interview with House Digest, the pair told us all about the impact of home improvement shows, as well as their thoughts on the business they love.
Jared and Amber Phifer endorse having realistic expectations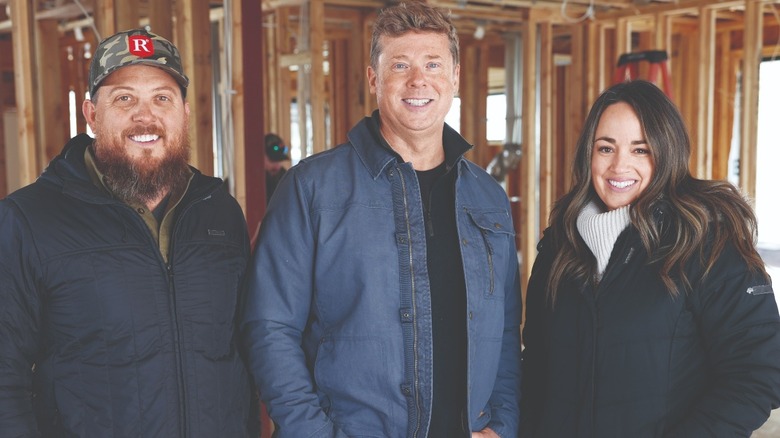 The Roku Channel
It can be very satisfying to binge-watch home improvement shows, marveling as a plot of land develops into a beautiful mansion, or a dilapidated house turns into a charming home. Jared and Amber Phifer identify that feeling as one of the major draws of such programs. "Watching someone else do something is inspiring," Jared shared. "[People] want to be creative at something, so doing something with their hands, building something, or coming up with an idea and drawing it, just really speaks to everybody." Amber echoed his sentiments. "It's inspiring, especially when it comes to the home," she explained. "I think people really connect with [those shows] because everyone wants a home that they can feel comfortable and inspired in."
With that in mind, the couple also revealed that a lot of what you see on these types of series is fabricated, or at least dramatized. "Most of the stuff I watch on HGTV, I'm just like, 'You can't build a kitchen for $20,000 anymore. This is a lie. Stop lying to people,'" Jared implored. "Because now people in the real world have to tell them why their kitchen's $100,000." Amber added that this false expectation has ramifications past television screens into the actual industry. "It actually puts an expectation on builders because of the drama that's created," she revealed.
Jared and Amber Phifer's advice for new builders and designers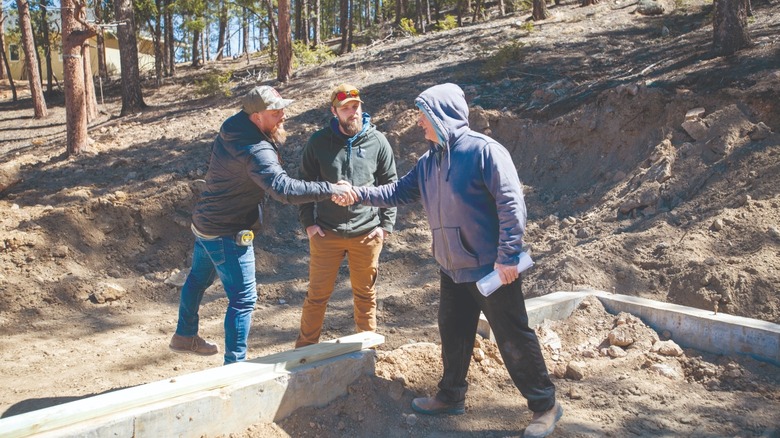 The Roku Channel
As for people interested in joining the design-build industry in the age of home improvement television, Amber Phifer wants people to know how satisfying the job is. "[After] all that it takes to work that all out, to stand back and say at the end, 'Wow, that took a lot of effort. And this didn't exist before, and now it's here, and now it's someone's home for the next 100 years,'" she mused. "I think you're leaving behind a legacy, and it's not just, 'Let's just get through it and get it done and move on.' You're actually leaving part of your creativity behind."
Jared Phifer agreed with his wife's sentiments. "Being a part of something where you actually care about what you do means more in the long-run than just chasing money," he shared. More than that, though, Jared is worried about people actually entering the industry, since the reality requires a lot more labor and effort than what is shown on television. "We need the next generation to actually care to do the trades," Jared added. "[Builders have] been dwindling as you can make more money in pretty much any other industry. It's really challenging, but it's a lot of fun. It's rewarding."
"Idea House: Mountain Modern" is now available to stream on The Roku Channel (new episodes release on Thursdays).