Why You Should Never Buy A Vacuum Cleaner At Walmart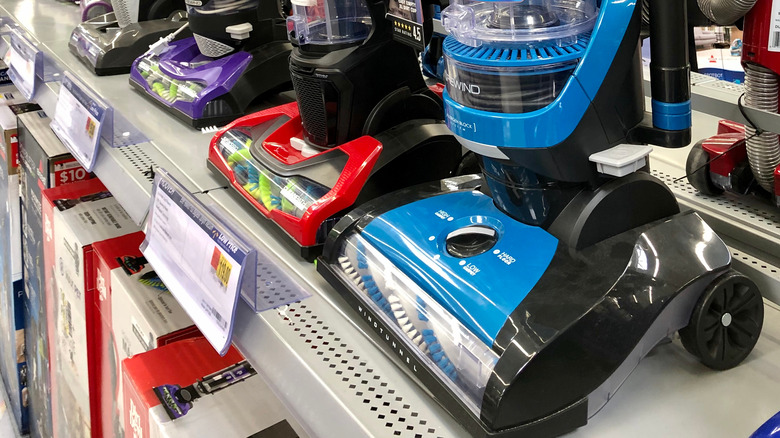 ZikG/Shutterstock
What is the first thing that comes to mind as you peruse through the aisles of your local Walmart? Perhaps, the low prices or the vast number of departments are what bring you to the retail giant. Sure, it's a one-stop shop for everything from potato chips to trampolines, but you may want to consider other options when shopping for appliances you'll use often — including your vacuum cleaner.
While that bit of advice seems counterproductive, you will find that some specialty establishments offer more in the ways of customer service and repairs. For example, if you want to see a demonstration or gain first-hand advice about vacuum's functions and features, locally owned appliance stores will be a better fit, as noted by USA Today. After all, there's nothing like the luxury of picking up the phone and getting a question answered without having to dial different options. Likewise, you can take the appliance back to where you purchased it to get it repaired (or replaced) without shipping it or standing in line for an hour.
If not Walmart, then where?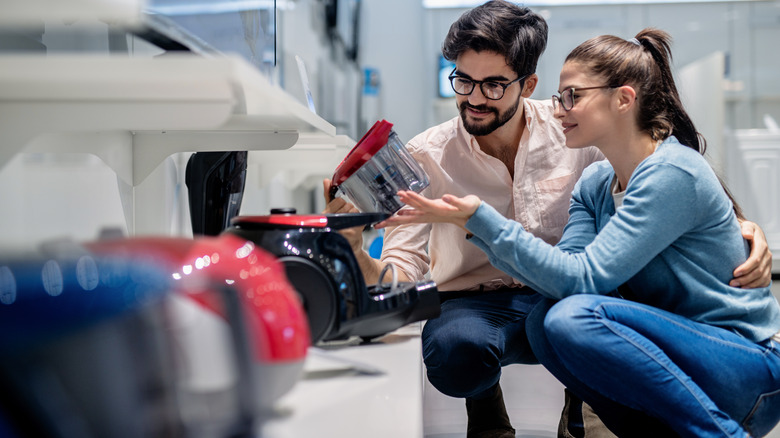 Dusan Petkovic/Shutterstock
Along with the local, family-owned establishments, USA Today mentions Abt, which is known for its tech support and customer service. The retailer was also ranked among Consumer Reports' "Best Places to Buy Small Appliances" list. Concerning the nationwide franchises, Best Buy is another store to consider, although their selection may not be as broad. However, they also offer customer support both in person and by phone.
Regarding online sources, you can also check out Sylvane, which is listed in Consumer Reports as a retailer with one of the best vacuum deals going on now. This outlet specializes in climate control appliances and gadgets for commercial and residential use, including vacuums. Their price for a Miele Triflex Cordless vacuum is comparable to other sellers like Bed Bath & Beyond and Wayfair. And according to their FAQ, they will pick up any product that arrives damaged and arrange for a replacement to be sent to your home. Additionally, if there is a brand that you have researched and are most interested in, visit one of their outlets or go online to order from the manufacturer. Both of these situations may present an opportunity to speak with a customer service rep who is knowledgeable about the product.