Nate Berkus' Simple Hack For Reimagining Your Home On A Budget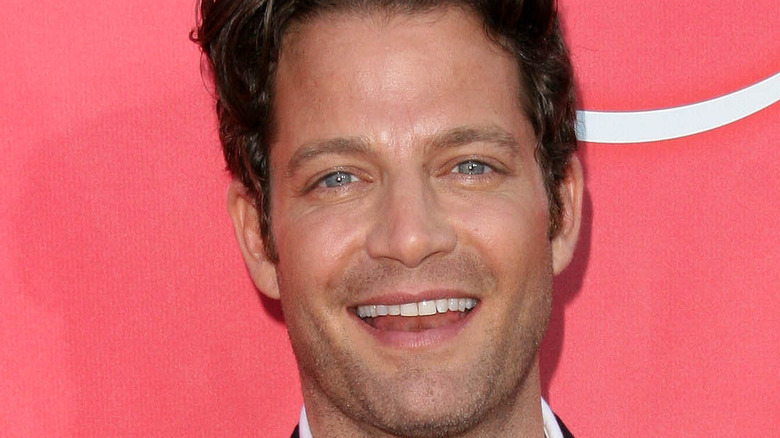 s_bukley/Shutterstock
Nate Berkus is the designer next door — approachable, friendly, and down-to-earth. Yet coinciding with that, there is a refined and worldly influence that makes him and his work chic and compelling. Born in California and raised in Minnesota, Berkus spent time in France and now lives in New York City; it's natural to assume that kind of background would inform the eclectic sensibilities he possesses. As a result, his spaces reflect a rich and layered feel while remaining understated. There are objects to see and appreciate – Berkus received a significant education on furniture and the decorative arts while working at a Chicago auction house and admits he's still smitten with the thrill of the hunt (per 1st Dibs) — but there is also emptiness and a sense of chill. It must be that California thing. 
In an interview with The New York Times, Berkus explained that his best-selling book "Home Rules" is about debunking decorating misinformation and providing a new perspective on design. Berkus says, "I believe your home should tell your story. What you love most collected and assembled in one place," as noted on his official website. So it's worth paying attention when Berkus has tips for how to create a beautiful home. He offered some smart advice in a Parade article, from the wonder of paint to rearranging the layout to staying classic with kitchen and bathroom remodels. One piece of simple wisdom wraps it all up neatly.
Cleaning your way to good design
While we can agree on the positive effects of a tidy living space, decluttering has lately become a sport. The KonMari Method is a well-known rigid practice that recommends keeping only items that "spark joy," and recently, Swedish death cleaning is making headlines. According to NBC News, it's a lasting system of organization and lightening of possessions. Nate Berkus may not be so prescriptive or minimalist, telling HGTV that he feels we should surround ourselves with things we deeply connect to. He fills his own home with objects that evoke memories or encourage dreams for the future. However, Berkus relayed that if you can no longer recall exactly the pieces you have or a collection has lost its appeal, it's time to reassess. Further, per Parade, Berkus suggests that one of the easiest, most budget-friendly ways to impact our home is to keep it clean. 
According to home decor retailer English Elm, the benefits of a neat space include increased happiness, mental and physical health, and productivity. Daily routines are more effortless, stress is reduced, and germs have fewer places to hide, they note. Further, they suggest deep cleaning before rearranging or renovating and washing or replacing carpets and drapery. Finally, they say a few good habits, such as making the bed, not allowing dirty dishes to accumulate, and putting the laundry away, can make a huge difference. You can't see past a mess to your gorgeous finds.