Are The Least Expensive Curtains At Target Worth Buying?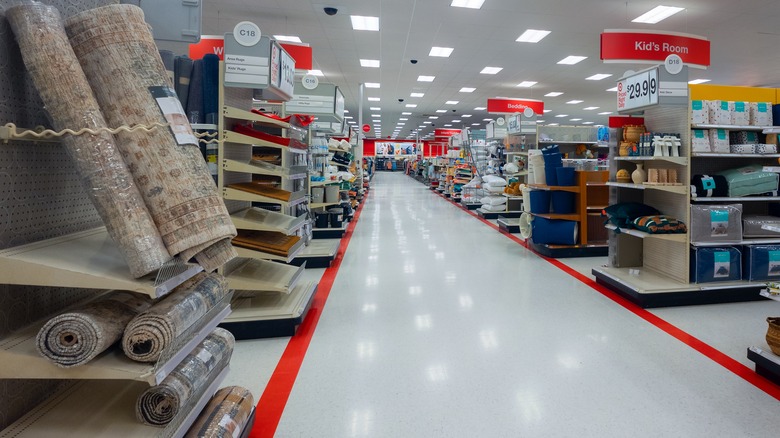 Mahmoud Suhail/Shutterstock
We all love a good deal on home decor, but low prices don't justify poor quality. If your decor begins to deteriorate after a short period of time, the beautiful design you've so carefully planned out is suddenly gone, and more money will be spent. Now, as the seasons start to change and we begin our transition from summer to fall, most of us are beginning to replace bright, cheerful colors with something more warm and cozy. 
Target sells all sorts of home decor and has many curtains of different styles and colors to choose from, according to its website. Prices can start as low as $5 per panel, but does that necessarily mean it's worth buying? Of course, this depends on the functionality and design you desire, so let's check out if the quality of these curtains holds up to such low prices and dive into the nitty-gritty details.
Beautiful but not functional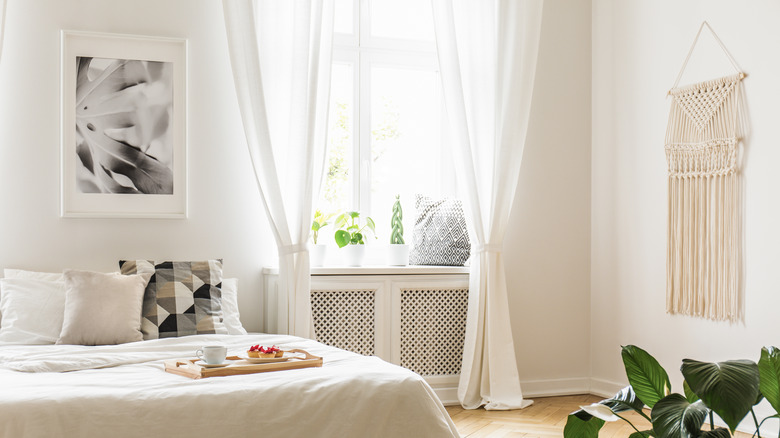 Photographee.eu/Shutterstock
First is the Sheer Window Curtain Panel in white from Room Essentials which is sold at $5 per panel, according to Target. It gives off a very soft and airy vibe, which is great for those who desire that aesthetic. It has two measurements; 60 by 63-inches and 60 by 84-inches. Since this curtain is made of a sheer fabric, it allows sunlight to fill the room. It's also easy to clean, as it is machine washable. However, if you do want the capabilities to block sunlight out of your room, you'll have to double up on the window treatments with something like a roller or roman shade, costing you more money in the end. 
You'll also want to double up on window treatments to avoid sunlight damage on your furniture. If you don't properly shield your furniture from UV rays, this can result in fading colors or even permanent discoloration, according to Thompson Creek. So, if you're planning on layering window treatments to introduce different colors and textures, then this is a great option to save costs. However, those who desire only curtains on their windows should avoid this.
Dark and cozy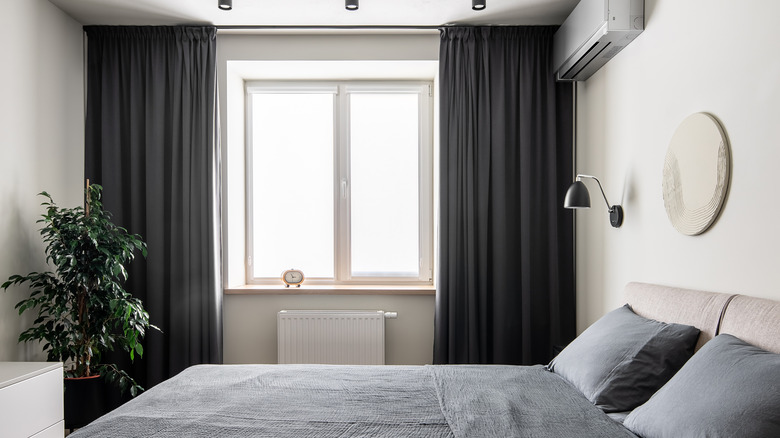 bezikus/Shutterstock
Next is the Room Darkening Heathered Thermal Window Curtain Panel from Room Essentials, priced between $10 and $12 per panel, depending on the color you choose, according to Target. This curtain comes in a variety of colors and patterns, from different shades of gray to pink, as well as a grid and stripe pattern. This product comes in two different sizes; 42 by 63-inches and 42 by 84-inches. This curtain is room darkening, meaning it should be able to block out the sunlight and provide privacy and is a great option for those who don't want multiple window treatments.
However, don't get your hopes up if you're expecting the room to be completely dark. There may still be light leakage from the ends of the curtains, according to one of the reviewers, Jade. Also, they won't be the thick, luxurious room darkening shades you typically see advertised, as the material is more on the thin side and prone to wrinkling, according to another reviewer, Cbent. So although these curtains may seem great in theory, we advise spending a bit more to prevent harming the design integrity of your home.