Why HGTV's David Bromstad Loves Designing Kids' Rooms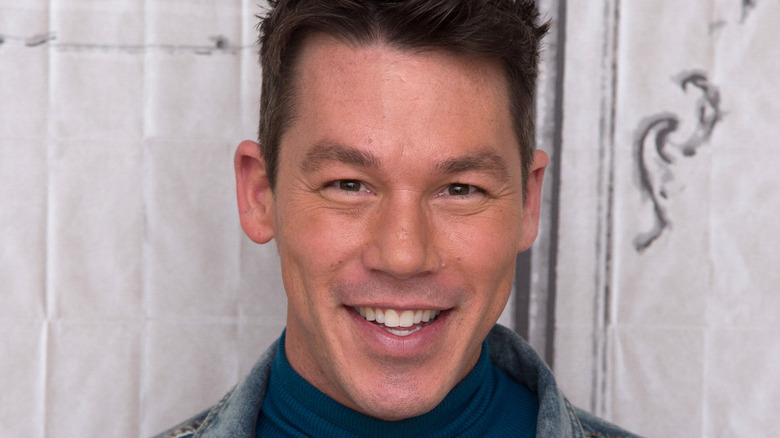 Dave Kotinsky/Getty Images
Designing a child's room can be a fun experience and a chance to truly let your creativity shine. Unlike a master bedroom, living room, and dining room, there are no specific rules you have to follow when designing a child's room, except for the obvious. It should be comfortable and inviting, as well as a space where your child can focus on homework and other studies. Even professional designers, such as David Bromstad, love the process of creating the visually pleasing and exciting environment of a child's bedroom.
Bromstad is the host of "My Lottery Dream Home" and has been seen in several other shows, such as "Color Splash," "Rock the Block," and is the season two winner of "HGTV Design Star," according to HGTV. He has experience designing all types of spaces, but he especially loves designing kids' rooms (which may explain his childish persona on his show), per HGTV. If you're someone who has designed every room in your residence except for your child's room because you thought, "What's the point?" Bromstad explains exactly why he adores the creative design process it takes to complete this task.
An opportunity to see where your creativity takes you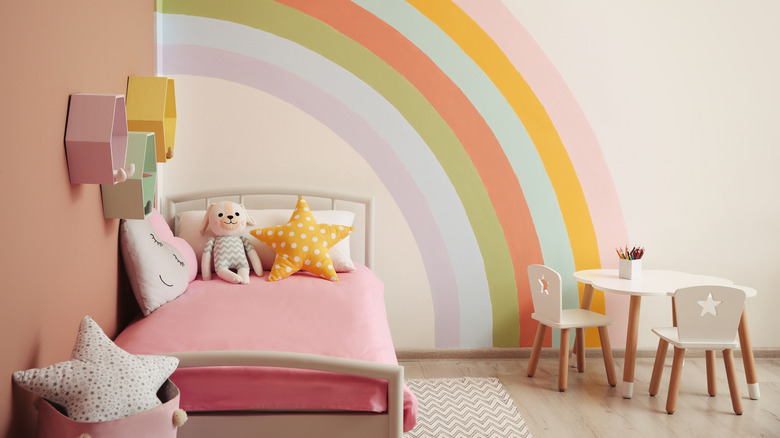 New Africa/Shutterstock
HGTV says David Bromstad began working with an interior designer who disliked working on kids' rooms, so Bromstad stepped up to the task and ended up loving it. He enjoys the endless opportunities there are and how much creativity comes into play to complete a project. When designing a room for a child, he works to make sure that it's not only an enjoyable space but also captivating. There are several ways you can accomplish this if you're planning on designing your child's bedroom.
Lighting is the first design aspect you should be aware of, as lighting with colors that are too warm or too cold can cause anxiety and depression, per Parents. You'll need full-spectrum bulbs, as well as dimmer switches with three levels so your child can have calm lighting when needed. You'll also want to make the bedroom comfortable, and this is where you can be a bit creative. Introducing a large stuffed animal your child can lay on or creating a cute lounge area in the corner are both fun options so your child can relax.