Magnolia Network's Tamara Day Reveals Her Favorite Parts Of Bargain Mansion's New Season - Exclusive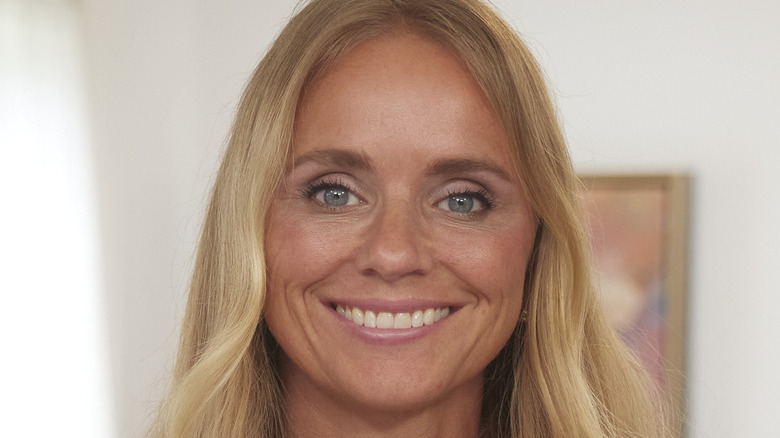 Magnolia Network
Fans of Magnolia Network's "Bargain Mansions" will be thrilled to hear that the show's fourth season has been released onto the streaming platform, Discovery+. Following Tamara Day — the show's star, as well as an expert designer and builder — the newest season will showcase some truly jaw-dropping transformations of old mansions into beautiful and modern residences, as well as Day's much-loved personality and family.
People are fond of Day thanks to her unique renovation style and personality, as well as the authenticity and charm that each episode of "Bargain Mansions" delivers. She works with her dad, Ward Schraeder, on all of her renovation projects, and is incredibly hands-on with their development and success. In an exclusive interview with House Digest, Day sat down and told us all about her process, shared her expert advice for aspiring flippers, and gave us unique insight into the newest season of "Bargain Mansions."
Exciting stories from the set of Bargain Mansions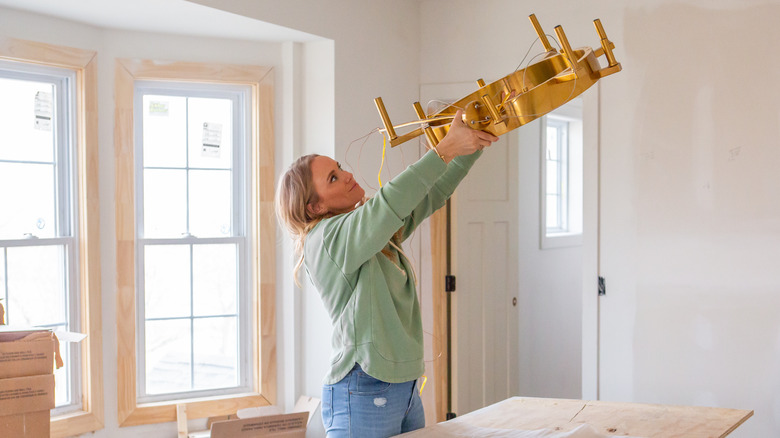 Magnolia Network
Flipping old houses certainly comes with its own unique set of opportunities, as well as challenges. To that end, one such hurdle Tamara Day faced while filming the fourth season of "Bargain Mansions" was a totally flat house. "It looked like a doctor's office, like a dentist's office when we started, glass walls everywhere," she recalled. "I don't know that I really even wanted to do this house at the beginning. ... But at the end of the day, we went with a mid-century vibe and it turned out so fun — the light coming in, it was so beautiful. There was a lot of work on that one, but I think it turned out really well."
Day faced more than architectural challenges while filming this season, too — namely that she is renovating homes for existing owners, not purchasing them and flipping them herself — which has proved interesting, to say the least. "One of the houses, the husband heard a mouse in the kitchen," she continued. "[He] went in and tried to get the mouse out and broke one of the cabinets and pulled it out. And then the mouse ran to the next one and he pulled out the next one and his wife came home to a house with no kitchen that night." 
That's why the pair asked Day for help, as they were stuck in this situation for eight months. "They had a camp set up, like a sink and a stove and the fridge just on Costco shelves; they were living like that for months on end," she added. "And then we came in and really transformed the house."
What else is new this season?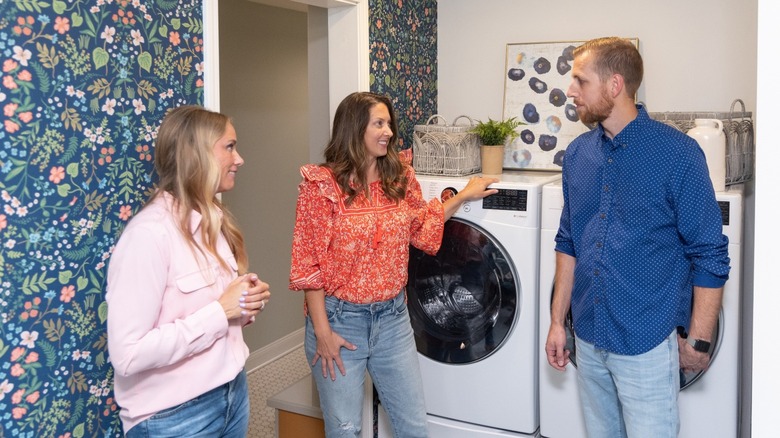 Magnolia Network
The first three seasons of "Bargain Mansions" followed Tamara Day as she rehabilitated old mansions on her own terms, calling all the creative shots in terms of the renovations. This season, however, Day is working with existing owners as she helps them fulfill their unique vision. "I'm really excited because in previous seasons I've owned the houses, I've renovated them and flipped them," she explained. "This season, I think there's a lot more personality and more interesting design because there's a homeowner we're designing for, instead of me designing whatever I like in a house, and however I want the house to look." And Day thinks that will make the final outcomes better than ever.
Day has also had to stretch her design skills while helping existing owners. For example, she assisted a couple who had a Tudor home who wanted to break the mold. "The homeowners that we worked with were very, very modern leaning, but the house itself is very, very traditional," she continued. "And so marrying those two looks has been super fun. I don't know that if I was doing it for me, that I would've done it super modern, but it turned out so beautiful and fantastic and exactly what they were looking for."

Season 4 of "Bargain Mansions" airs each Thursday through December 22 at 9pm ET on the Magnolia Network.