Why You Should Never Buy Wood Furniture At Walmart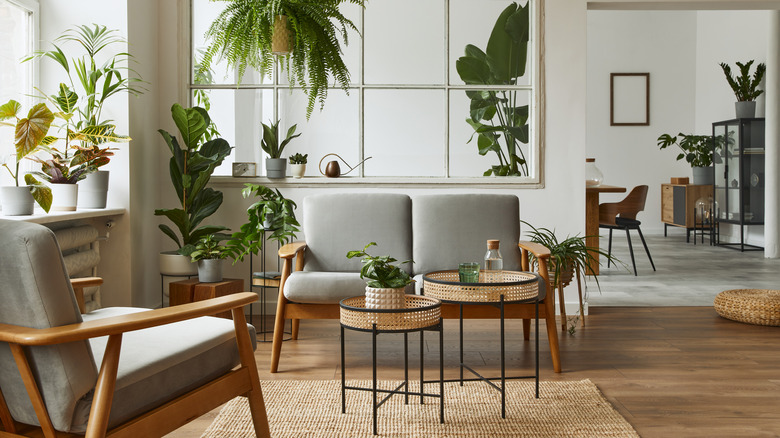 Followtheflow/Shutterstock
There's no shame in purchasing furniture from affordable retailers; however, sometimes the price is too reasonable to be true. When we're moving or redesigning a space in our homes and need brand new furniture, many of us tend to avoid products that cost us thousands of dollars, and we'll start looking at retailers that advertise the best prices. Walmart is known to be one of the more affordable retailers and sells a variety of furniture for under $100, per their website.
However, it would help if you always were wary of something that seems to be too affordable. GoBankingRates says that although the price of wood furniture at Walmart seems tempting, shoppers should be careful. There's no point in saving money when purchasing something affordable if you just have to buy it again in a few months. So, if you're someone who is planning on saving costs on wood furniture at Walmart, let us explain why you should probably look elsewhere.
Low-quality wood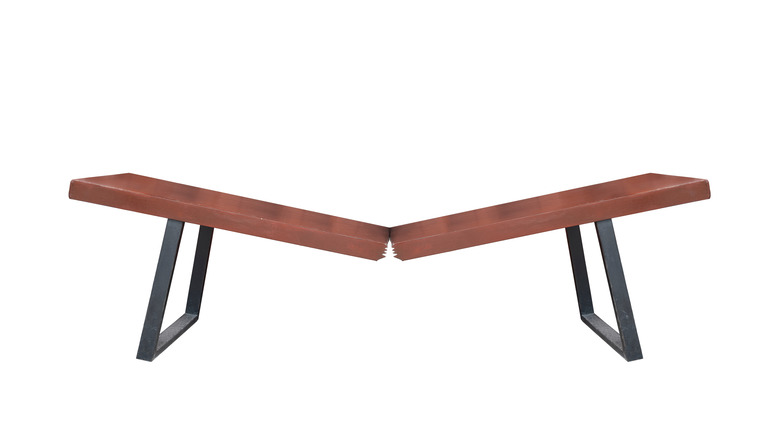 yanin kongurai/Shutterstock
GoBankingRates says although the wood furniture at Walmart is set at a very low price, the low quality of the wood doesn't make it worth it. Since the quality isn't the best, the wood is susceptible to breaking and falling apart, which means you'll have to pull out your wallet again sooner than expected to make another purchase. For example, Walmart's Furinno Simplistic Criss-Crossed Coffee Table has a 2.8-star rating, and many of the reviewers are unhappy with the quality, per their website. One of the reviewers, Melanie, said she had the table for about two weeks before it fell apart.
Another reason to avoid wood furniture from Walmart is because most of it tends to be made of particleboard, per MoneyTalksNews. There are a plethora of reasons why you shouldn't use particleboard, such as its inability to hold heavy objects, it is susceptibility to water damage, and it doesn't usually last as long as fiberwood for plywood, according to Simplicity Sofas.