The Best Use Of A Finished Basement - Exclusive Survey
Anatoli Igolkin/Shutterstock
Basements provide some extra square footage to use however you please. And the opportunities are endless for this extra space. Many people use this bottom floor for storage of holiday decorations or out-of-season clothing. But for many homeowners, a finished basement means having space to fit their hobbies and special interests that may not fit on the main floors of the home.
But before you can turn a basement into your dream space, you have to finish it. In order to protect furniture, decor, or technology you may have in your finished basement, Eden Structural Solutions suggests eliminating water issues and insulating properly. That means checking for leaking pipes or slopes in your landscaping that can cause a flood and lead to water damage. And insulating the basement will make it more comfortable to be in no matter the season.
So, how do House Digest readers prefer to use a finished basement? In an exclusive survey where 627 people responded, over 33% agreed on the best way to use a finished basement. And that way is . . .
The majority prefer a home theater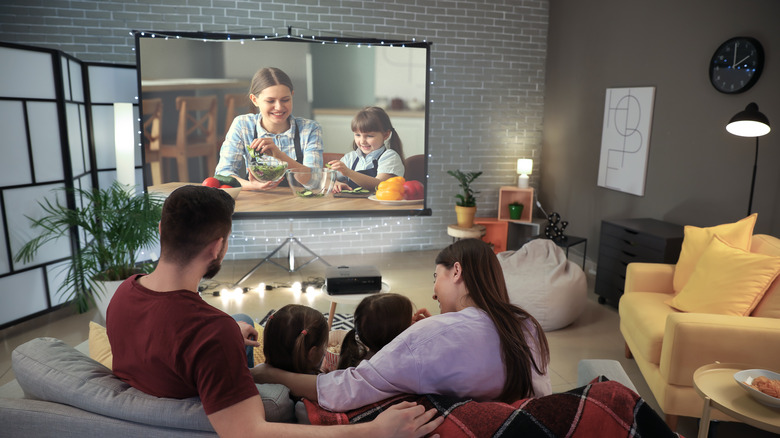 Pixel-Shot/Shutterstock
According to the survey conducted by House Digest, a theater or media room was the top choice for 212 respondents. 33.81% of those surveyed would use their finished basement as a home theater, which would be a great feature to enjoy your favorite films and personal luxury. And there's no one way to give your home its own theater. The space can simply have a large television, speakers, and a large comfortable sofa. Or it can be a state-of-the-art system with reclining movie theater seats and a large screen.
According to Home Advisor, the price of a home theater can range greatly from $2,000 to $63,000, but the average cost is $17,500 for a home theater system. What affects the price often comes down to the size of the equipment and the extent of the project. For example, freestanding projectors tend to cost less than mounted projectors. And an entire media room with new seating, lighting, and wiring will fall on the higher end of the cost range.
Informal living space or game room would be nice too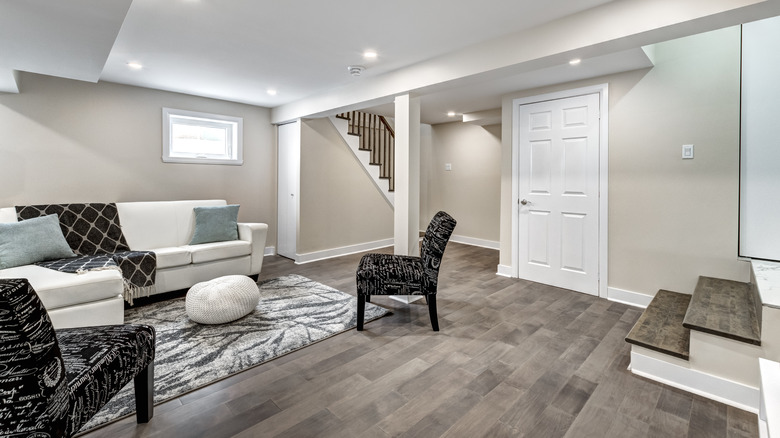 Piixel Thing/Shutterstock
While the majority overwhelmingly chose a home theater or media room as their top choice for a finished basement, the second and third-place options were close. Coming in second was a den or informal living room, with 128 of the 627 respondents choosing this as their top choice, or about 20.41%. Informal living spaces are rooms where you can entertain friends and family in a more laid-back way, says Mads Creations. They're also a space for those who live in the home to relax or do activities. These rooms are often a response to formal living spaces, which are often used only to entertain guests and are meant to be rooms where people display their best furniture or decor.
Informal living spaces can often be an umbrella term that covers activities for the family, like watching movies, playing games, displaying collections, or art space. This is why the third choice, a game room, makes a lot of sense. 114 respondents, or about 18.18%, said they would prefer to use a finished basement as a game room, which can include table games like pool, ping pong, and air hockey, as well as board and video games. Others said they would prefer to use a finished basement as a spare bedroom (11.80%, 74 respondents), a children's playroom (10.21%, 64 respondents), or a home bar (5.58%, 35 respondents).