Emily Henderson Reveals How To Remodel A Kitchen Without Breaking The Bank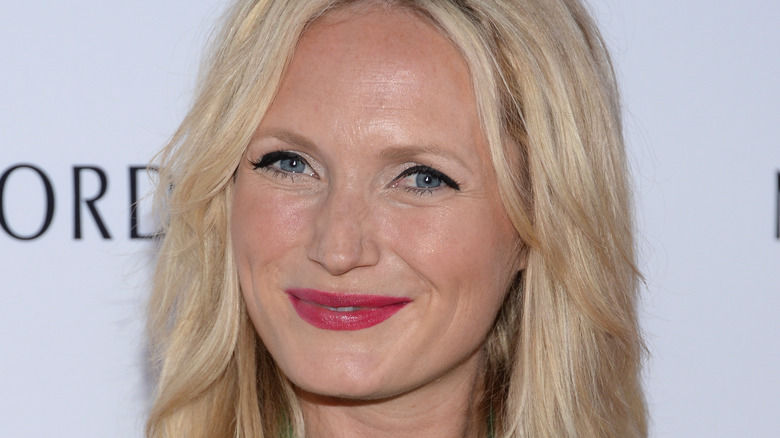 Jason Kempin/Getty Images
If you're currently looking at your kitchen and wondering how to turn it from drab to fab without going over budget, there are plenty of options for you. Emily Henderson's design team revealed how they successfully completed a beautiful kitchen remodel while also maintaining a budget-friendly plan, per Henderson's website. Henderson has documented her interior design projects as well as the evolution of her own personal style for 10 years on her blog. She is someone who is open with her readers and shares each step of her design process, even the mistakes she makes. 
Now, homeowners have an opportunity to learn in what ways they can create the kitchen of their dreams, with the budget they have, from someone who has been doing this for years. Kitchen remodels can cost anywhere from $4,000 to $35,000, depending on the size and material you're working with, per HGTV. But, hopefully, with the help of Henderson's team, your bank will survive this renovation.
Don't fix what's not broken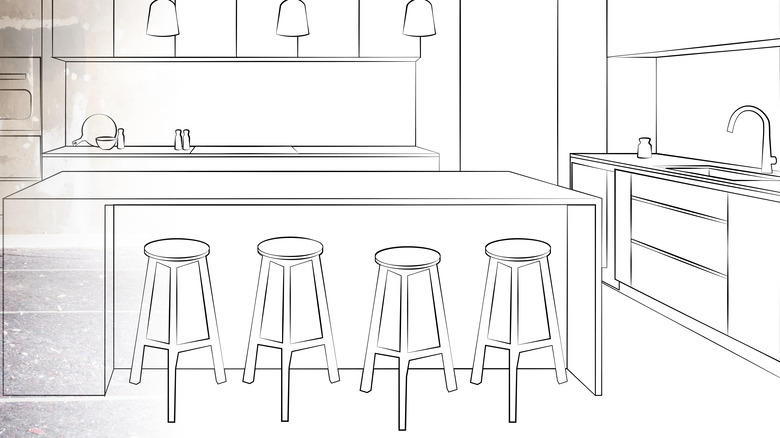 hanohiki/Shutterstock
During home renovations, many owners tend to spend the most on moving plumbing and gas lines, per Emily Henderson. But, if your sink, stove, fridge, island, as well as your appliances all work perfectly fine and are in a spot that doesn't negatively impact the functionality of the space, then why move it? Henderson's team explained they only replaced the sink and none of the other items, which is what was their biggest money-saving tactic.
Mr. Blue Plumbing says it can cost $750 to $1,100 to move gas lines and $600 to $900 for domestic water lines. Adding new fixtures will also obviously increase your spending, as installing a new sink can cost you $400. You can also avoid spending thousands by keeping your current flooring material and creating a design concept around it. This will avoid additional costs of material and labor. Kitchen & Bath Shop says homeowners with a 500-square-foot kitchen typically spend $3000 to replace the flooring.
Choose the right materials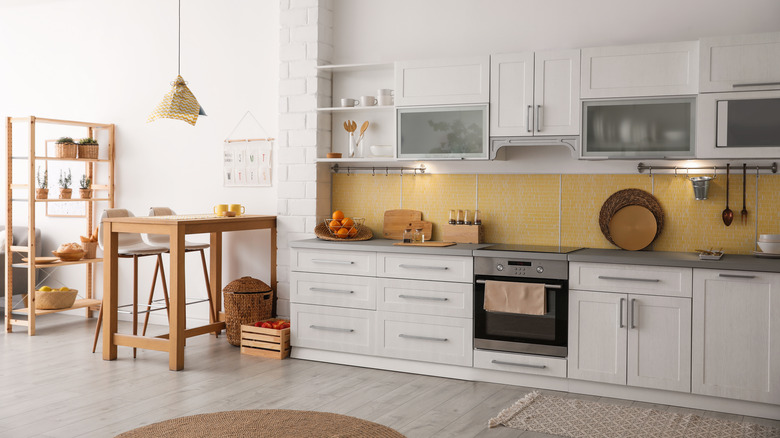 New Africa/Shutterstock
Emily Henderson's design team also says a good way to stay on budget is to mix expensive and affordable materials, per their website. While designing the same kitchen, they were able to save money on hardware by spending a bit more on the cabinet's face design, which was created in a way where hardware wasn't needed. They also saved costs on the backsplash by purchasing it from Wayfair, which was a sheeted, mosaic design made of porcelain, making it easier for installers to work with.
The pristine kitchen cabinet doors they purchased were also matched with Ikea cabinets. Some may be worried that the affordable look of the Ikea cabinets would downgrade the overall kitchen design, but the beautiful cabinet doors were able to tie everything together into a cohesive look. They also were not custom, which can cost homeowners $4,700, per Cabinets by Design. If you're not installing them yourself, the price can go up to $12,500.